Is Andy Yohe the glue keeping the USA together?
The captain returned from retirement, and has already helped the U.S. claim its third straight World Sledge Hockey Challenge gold.
31 Dec 2016
Imagen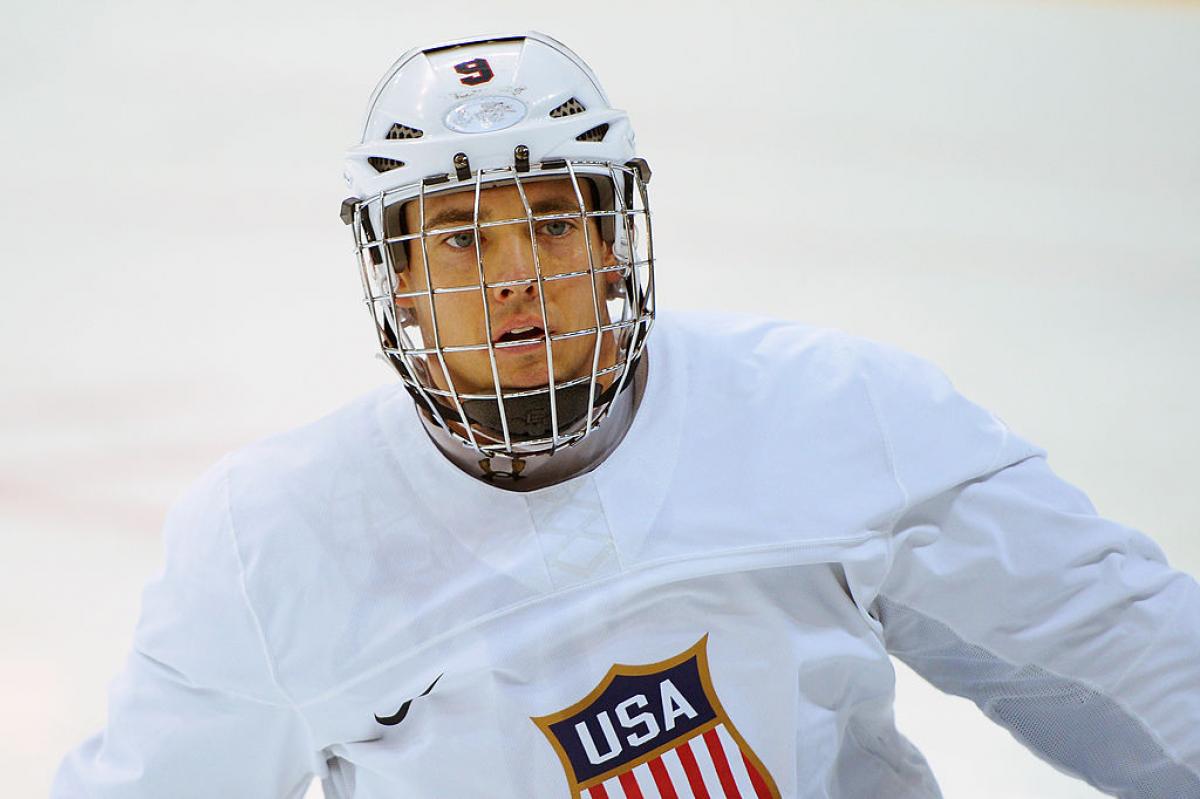 ⒸGetty Images
By Stuart Lieberman | For the IPC
"Someone will just need to catch us on a bad day if they want to beat us."
The US is coming off its third consecutive World Sledge Hockey Challenge gold medal, and the Para ice hockey community has been praising all the typical names – goaltender Steve Cash, defenseman Josh Pauls, and forwards Declan Farmer and Brody Royal.
However, nobody is talking about Andy Yohe, the 38-year-old defender from Iowa who came out of retirement for the second time this summer to captain the US team for the 2016-17 season.
"I thought it was set in stone every time I retired," Yohe said. "But I'm a hockey player, and I love being on the ice around my teammates. I started to get the itch again and wanted to get involved with the team again, so I tried out again. It just so happened our captain Josh Sweeney had to take a leave of absence, so they needed somebody to come back and fill the leadership role, and I was ready to do that."
Yohe retired after having his first child following the Vancouver 2010 Paralympic Winter Games, and then again following Sochi 2014 to take care of his newborn second child.
During the last two years, he worked hard as a real estate agent, putting in numerous hours selling homes to provide financial support for his growing family.
This is now the third Paralympic cycle in which Yohe is serving as team captain; he also captained the gold medal-winning teams at both Vancouver 2010 and Sochi 2014. In addition, he was the captain when the US won its very first world title in 2009.
In his now seven seasons on the national team, Yohe had amassed seven goals and 11 assists in 46 appearances, split between playing forward and defense.
His transition back to the ice for the second time has been pretty seamless so far.
"I'm the type of person who exercises, keeps in shape and eats healthy anyway, so I'm never too far away from being ready to go," Yohe said.
The veteran player takes his captain role extremely seriously. Over the last decade, while the US team has turned from a programme known for its defensive prowess to a sharp-shooting squad led by quick, young forwards, there has been one constant keeping everything together.
That constant is Yohe.
He believes in being a relentless motivator for players on and off the ice, and to lead by example during games, practices and when at home with his family.
"Every single team is different. Every single year is different," Yohe said. "You really have to get to know the guys on the team and understand them in order to motivate them and make sure they're ready for every game."
With the World Para Ice Hockey Championships scheduled for 2017, Yohe insists his team will be tougher than any team in history to beat at this point in time.
"We probably have the best goalie in the world. We have some of the best forwards in the world. And I would definitely say we have the best defense in the world," he said. "So I wouldn't say we have a weakness at this point in time. Someone will just need to catch us on a bad day if they want to beat us."