Brad Bowden readies for new position
Canada's sledge hockey veteran will be making a drastic change on the ice at the World Sledge Hockey Challenge.
03 Dec 2016
Imagen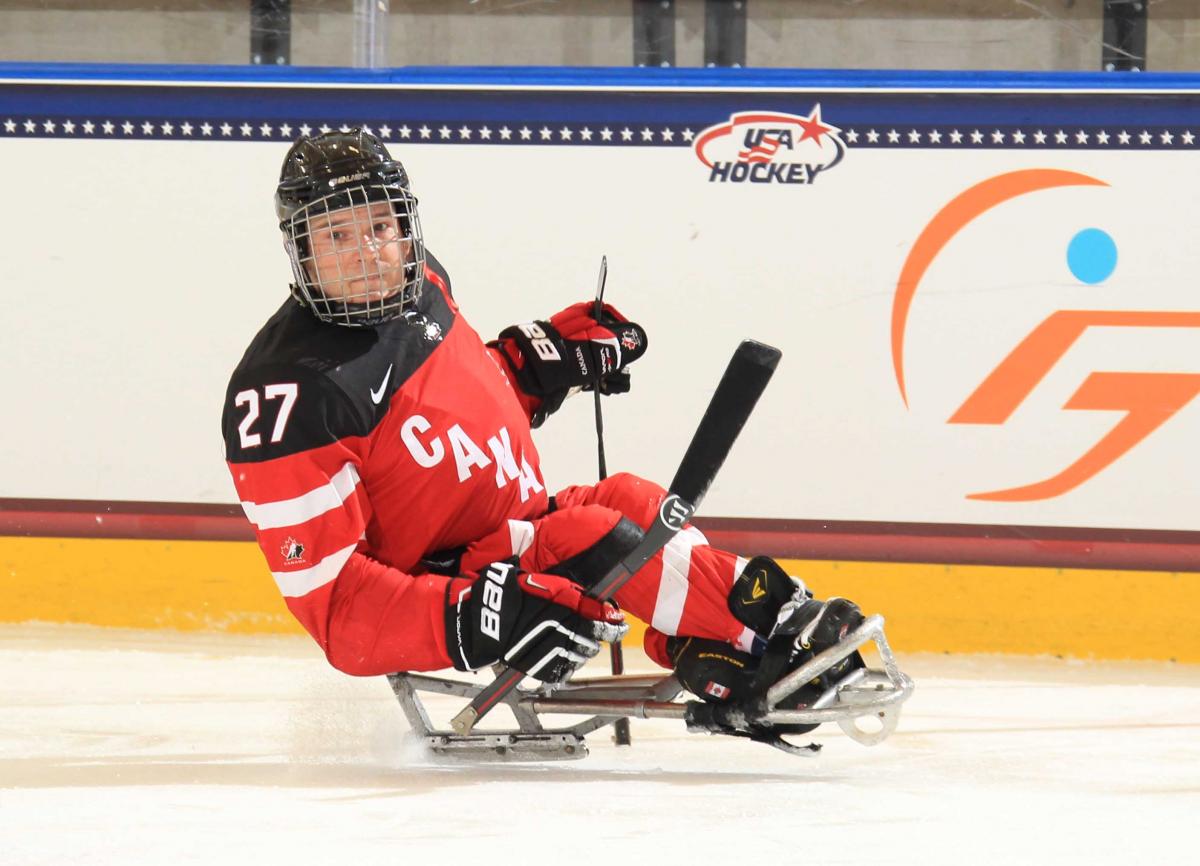 ⒸBill Wippert
By Stuart Lieberman | For the IPC
Canada's Brad Bowden, a three-time Paralympian on the ice and one of the most dominant players to have ever donned the maple leaf, will have a major adjustment to make when the World Sledge Hockey Challenge kicks off in Charlottetown, Prince Edward Island, Canada, on Sunday (4 December).
After helping lead his country's offense for more than a decade, racking up one Paralympic and three world titles, head coach Ken Babey is shifting the 33-year-old to defense, choosing to put fresher, younger forwards up top.
The aim is to ensure there are no weak spots on Canada's depth chart.
"It's a whole new world for me. It's cool to see the team in a fresh, new light, and to see some young blood come up for sure," Bowden said. "It wasn't a demotion, it was just a new challenge. It's where I need to be to help the team, and I'm having fun with it."
Bowden is already a pro when it comes to one-on-one matchups on the ice, and his puck movement is top-notch. But he was known to be a "gambler" offensively, so he will have to learn to play it safer at the back blue line during the World Sledge Hockey Challenge.
This marks the third time Charlottetown will welcome the four-team event, which features Canada, South Korea, Norway and the USA, and will be streamed live at HockeyTV.com.
Bowden and the host nation will try to knock the reigning Paralympic and world champion the USA off their pedestal; the red, white and blue have earned titles in their last five major international events and have won the last two World Sledge Hockey Challenges.
In order to do so, Bowden's defensive line will have to put a stop to the offensive prowess guaranteed to be brought by Declan Farmer and Brody Roybal, who led all players at last year's World Sledge Hockey Challenge with 13 and 11 points, respectively.
"You just play your position and make sure you don't give them the opportunity to burn you," Bowden said, adding that he'll always have one eye on the pair.
He is also eager to play Norway, believing it's "close to their time to shine again" now that they are rebuilt and have youngsters finally ready to step into leadership roles. Bowden will always have a sweet spot for Norway, whom he scored the winning goal against in the gold-medal final at the Torino 2006 Paralympics.
In recent months, Bowden has stuck close by teammate and friend Adam Dixon to learn the nuances of the back line, from discovering how to get out of a zone to creating opportunities to churn defense into offense.
"He's been kind of my sidekick through all this change," Bowden said. "He's one of my best friends. We sit down and talk and watch game tapes together and discuss different ways of doing things."
Bowden, a former wheelchair basketball star, is hoping to integrate Dixon's style into his defensive play, along with the grittiness of former Canadian defensemen Steve Arsenault and Jean Labonte.
"The defensemen are usually the big muscly guys who just go out there and lay into the body and scoop pucks out of the zone," Bowden said. "But at the same time, watching Adam, I see he's more of a finesse player."
On his home ice, the World Sledge Hockey Challenge will be the perfect chance for Bowden to test himself on the back blue line prior to the 2017 World Para Hockey Championships A-Pool.
"Even if I think I'll make a mistake, I'm so confident in my teammates to back me up, that I'm not concerned," Bowden said. "Hopefully, I can develop my own style of play on defense back there.
"We'll see where it goes."