August 2017 Preview
What you need to know about Para sport this month.
01 Aug 2017
Imagen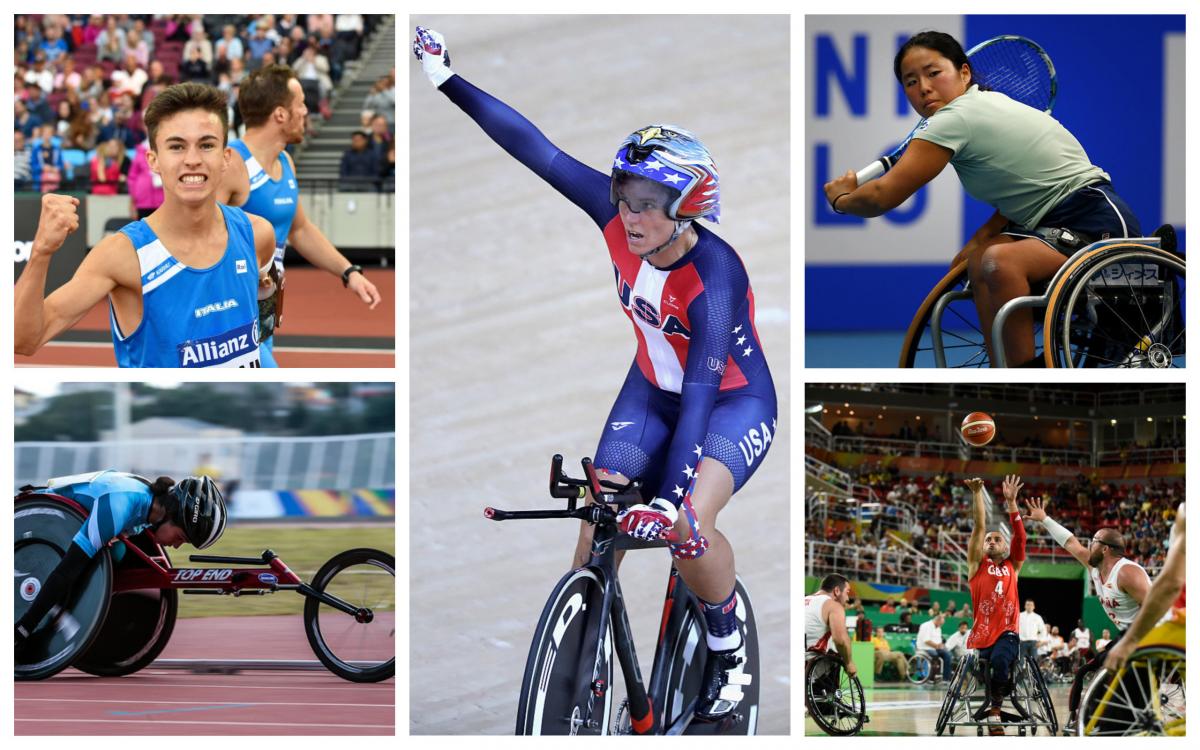 By IPC
It may not be a Paralympic Games summer, but there is still plenty going on in the world of Para sport this month. Here is a rundown of the key events you shouldn't miss in August.
IPC World Para Athletics Junior Championships
Nottwil, Switzerland, will stage the first edition of this event from 3-6 August, with 275 athletes from 41 National Paralympic Committees (NPCs) competing. Twenty-nine of them participated in London 2017 last month.
Peru Para Badminton International 2017
The Peruvian capital city of Lima will host the sixth Para Badminton International of the year from 1-6 August.
IBSA Blind Football European Championships
Germany are hoping celebrate in front of their home crowd in Berlin and take the continental title. They share Group A together with Italy, France, Romania and England, while Turkey will be joined by Russia*, Spain, Georgia and Belgium in Group B. Competition will take place from 17-27 August.
The top ten men's and top eight women's wheelchair basketball teams in the Americas will gather in Cali, Colombia, for the regional event, from 21-31 August. The top four from each competition will qualify for the 2018 Worlds in Hamburg, Germany.
Europe's best riders to participate in this event in Gothenburg, Sweden, from 22-27 August.
China's table tennis Paralympic champions Yang Ge and Jingdian Mao will be two to look out for when the competitions kicks off in Beijing, on 23 August.
IWRF Asia-Oceania Championship
A high-competitive level is expected at the regional event, with Paralympic champions Australia and Rio 2016 bronze medallists Japan competing in Auckland, New Zealand, between 24 August-1 September.
The fourth and last wheelchair tennis Grand Slam of the year will take place in New York, USA, between 28 August-10 September. The US Open will return to the calendar for its 10th year, in 2017, after being cancelled last year because dates coincided with Rio 2016.
Pan American Para Taekwondo Open
San Jose, Costa Rica, to host latest edition of the continent's Para taekwondo most prestigious event, on 29 August.
UCI Para Cylcing Road World Championships
Pietermaritzburg, South Africa, will stage the sport's biggest event outside the Paralympic Games from 31 August-3 September.
*Editor's note: The International Paralympic Committee suspended the Russian Paralympic Committee on 7 August 2016 for its inability to fulfil its IPC membership responsibilities and obligations, in particular its obligation to comply with the IPC Anti-Doping Code and the World Anti-Doping Code (to which it is also a signatory). As a result of the suspension, Russian athletes cannot enter IPC sanctioned events or competitions, including the Paralympic Games. For further information please click here.