Bangkok 2022: Tokatrbaev Aidos and how Kazakhstan fell in love with Para ice hockey
National team forward writes about his journey to making it to the World Championships C-Pool and his country's international debut
29 Nov 2022
Imagen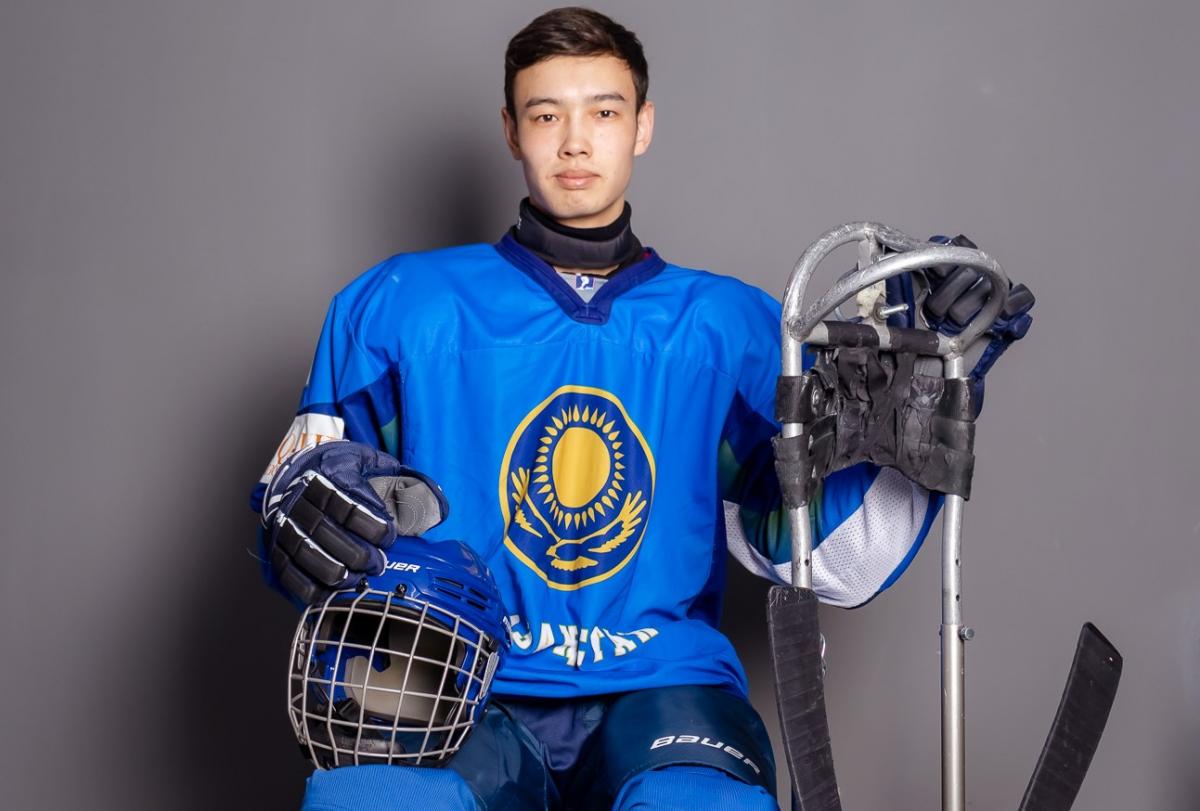 ⒸKazakhstan Para Ice Hockey
By Stuart Lieberman | For World Para Ice Hockey
Four years ago, Kazakhstan received Para ice hockey equipment, including new sticks and sledges, from the IPC's Agitos Foundation to jump start its programme. Since then, the programme has attracted the attention of local political figures, sponsors and journalists in the country to build a national team, with additional help from the 14.5 million Kazakhstani Tenge raised by its premier sponsor Samruk Kazyna Trust.
Kazakhstan will now take part it its first World Para Ice Hockey competition as one of six teams competing at the third edition of the World Para Ice Hockey Championships C-Pool from 6-11 December in Bangkok, Thailand, alongside Armenia, Austria, France, Great Britain, and Thailand. The event will be a round-robin style tournament with the top finisher advancing to the B-Pool for next season. 
Below is a first-person narrative from Tokatrbaev Aidos, a 24-year-old forward on Kazakhstan's national team, on his journey to making it to the World Championships C-Pool.
My name is Aidos. I was born in a small village where 1,000 people live. I was born with a diagnosis of cerebral palsy, but always loved sports. I loved playing sports like volleyball, football and table tennis. My dad was very fond of hockey and always watched KHL matches on TV. So, I fell in love with this amazing sport. I even dreamed of becoming a professional hockey player. 
But there were no opportunities in the village, because there were no ice rinks. But in the winter, my friends and my brother and I went to play hockey on frozen ice with homemade sticks and no skates. They ran on the ice, fell, laughed and had a lot of fun. 
When I was 17 years old, I graduated from high school and entered the Eurasian National University named after L.N. Gumilyov, which is one of the best universities in Kazakhstan. I received a degree in Economics. 
In my first year of study in Astana in 2016, I bought skates and started learning to skate. I fell a lot of times, resulting in various injuries, but immediately fell in love with the ice. 
After I learned to skate confidently, I started playing classic ice hockey with friends in the yard. In 2019, I learned that there are sports for the disabled and started playing volleyball. By the way, I love volleyball very much and often play with friends on weekends. I also play for the Astana sitting volleyball team. At the end of 2019, I learned from volleyball players that there is Para ice hockey and immediately signed up to play. It turns out that the team was just forming that year, so I am now one of the most experienced players. 
Since then, my love for Para ice hockey has been growing and growing. We have a very close-knit team and we overcame a lot of difficulties to reach the World Championships C-Pool. This is our first big tournament where we will try to play our best games and achieve maximum results.
More information about Bangkok 2022 can be found here.