Best of British: Georgie Hermitage
T37 sprinter on excitement of finally getting to compete in London.
27 Jun 2017
Imagen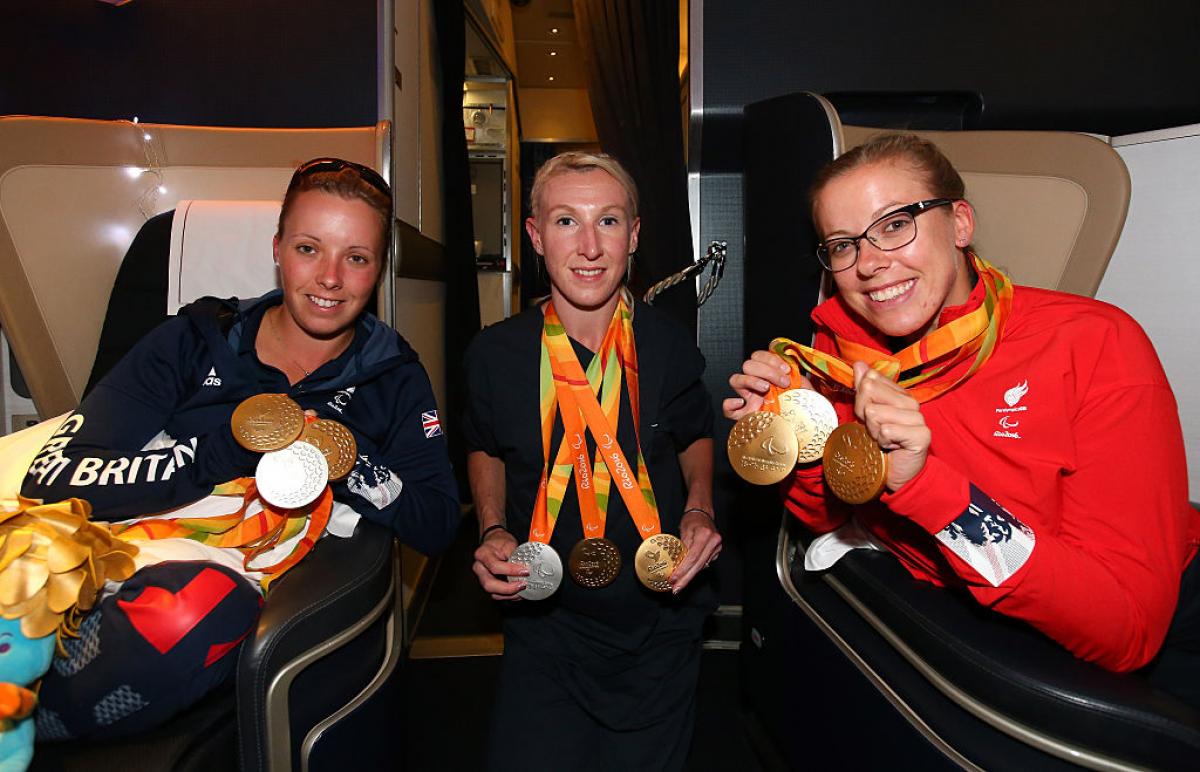 ⒸAlex Livesey - Getty Images
"For me 2017 is my 2012 moment to re-enact that and make my mark in front of a home crowd."
Five years ago during the London 2012 Paralympic Games, Georgie Hermitage sat at home, watching the action unfold on television.
It was a decisive moment; as a youngster, Hermitage had been involved in athletics, but she stepped away from the sport aged 14, unwilling to accept that she could compete in Para sport.
"We were lucky enough to go to three or four events at the Olympics and we actually couldn't get tickets for any of the Paralympics – it was completely sold out, so I was gutted," explained Hermitage, who has cerebral palsy, which affects the left side of her body.
"I saw Mo Farah win the 5,000m at the Olympics - it was really an electrifying moment, and because I wanted to go to watch the Paralympics so much, I ended up sitting at home watching it on the telly. Which was more than enough.
"It was one of David Weir's races that he won, it was completely London that did it. It made you look at Para sport completely differently - London changed everyone's perspective including mine."
Motivated too by her young daughter Tilly, Hermitage returned to training after the London Games. Balancing training with bringing up Tilly has proved to be both tough - and inspirational.
"It's not easy, there are times when I have to bring her to training with me – coach becomes a babysitter. So it's hard, but also it does make you focus a lot more when you do get the time to train.
"I think if I didn't have her I'd be a bit more like 'Oh I can do that tomorrow, or I can do that later' and that's when things slip. Whereas with Tilly it's like 'You've paid for babysitter for an hour and a half, so this is all you're going to get, so make the most of it. It makes me focus a lot more on what I want to do."
Hermitage made her international debut in 2015, lining up at the World Championships in Doha, Qatar later that year. She immediately made an impact, winning 400m T37 gold in world record time. The Hampshire-based sprinter also won 100m T37 silver, and was part of the title-winning 4x100m T35-38 women's relay quartet.
2016 proved to be an exceptional year, with four European titles, two Paralympic golds – plus a relay silver - and yet more world records.
But next month's World Para Athletics Championships will be extra special too. After watching London 2012 on television, Hermitage believes this is her turn now.
"That is what it feels like for me – I'm surrounded by 2012 athletes and London will always be the big event for them. I do feel like I missed out slightly because of that, so for me 2017 is my 2012 moment to re-enact that and make my mark in front of a home crowd.
"There is nothing quite like a home crowd advantage so I'm just really hoping I can put in the performance that warrants that. So I do feel quite a lot of pressure coming in to that because it is at home. But if it all works out and it all pays off, then it will be an even greater experience for that."
Hermitage broke three world records at Rio 2016 – first in the 100m T37 heats, then in the final, when she clocked 13.13 seconds. She raced home in 1:00.53 in the final of the 400m T37.
Confidence is crucial – not one for bullish statements, the 28-year-old is only now starting to appreciate just how capable she now is.
"I'm aware of my ability but I'm also aware that there is expectation, so it's a different form of pressure.
"It is difficult because I have done really well and I'm really proud of my achievements – the scary bit now is that you've got to go and do it all over again."