Big Interview: The Honourable Carla Qualtrough
Paralympic.org caught up with Canada's Minister of Sport and Persons with Disabilities.
26 Apr 2017
Imagen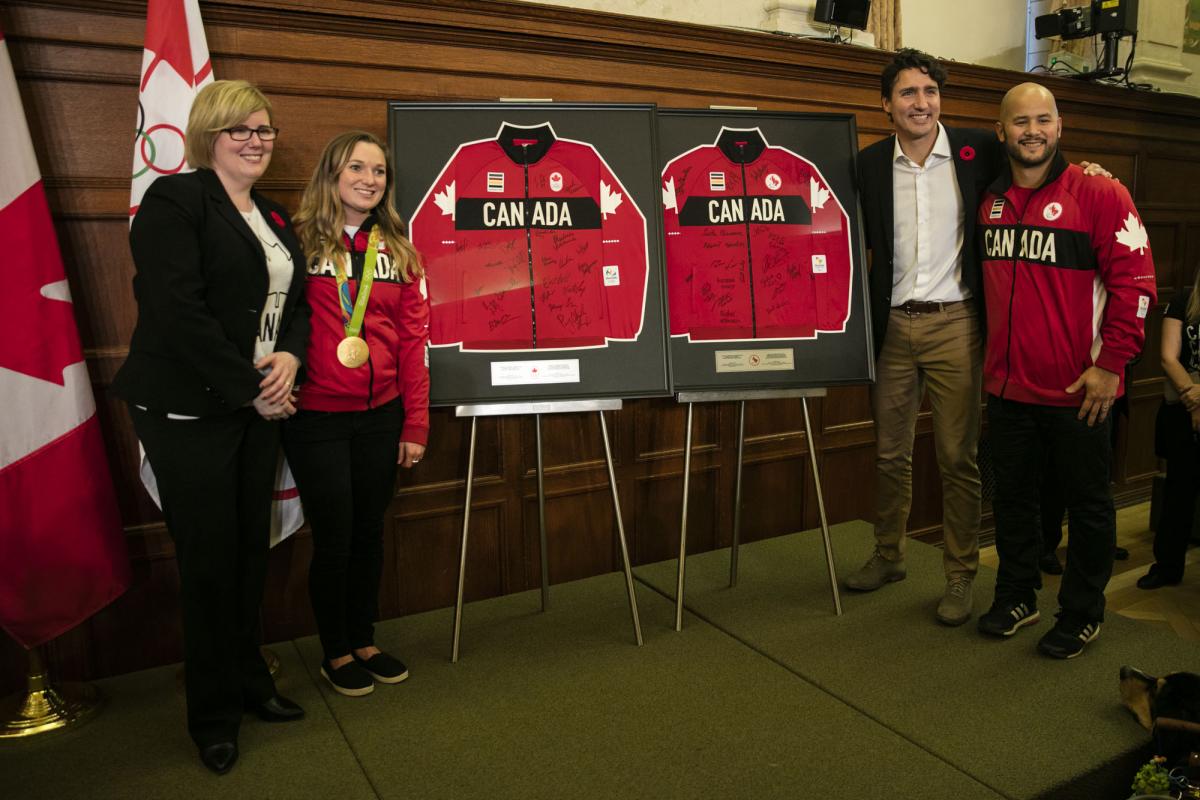 ⒸCOC Photo/David Jackson
By IPC
"The one lesson I've learned through sport politics or broader politics is you can't go wrong if you stick to what you said you were going to do and what your values are"
Canadian swimmer the Honourable Carla Qualtrough is among the Paralympians who has taken her talents into politics. She currently serves as the Minister of Sport and Persons with Disabilities in Canada, having been appointed in November 2015.
Qualtrough competed at the Barcelona 1992 and Seoul 1988 Paralympic Games as a visually impaired swimmer, winning three bronze medals. Her resume following her athletic career includes President of the Canadian Paralympic Committee and Vice President of the Americas Paralympic Committee.
Paralympic.org caught up with Qualtrough:
Paralympic.org: How does being a former athlete help you in your role in government?
Carla Qualtrough (CQ): It really helped me during the campaign because I approached my election campaign like I was training for a Paralympics Games, like I was training for a major event. I would tell my volunteers you have to do the laps. In politics it's knocking on doors and meeting people and shaking hands. There is just no substitute. You can't cut corners. And swimming 11 times a week, for 11 years taught me that you can't cut corners.
And sometimes the work is very tough, and it's not exciting, and it hurts. But you just got to keep doing it because there is an end game. And the end game for me and my team was getting me elected.
What challenges do you face being a politician with a visual impairment?
CQ: I've had to be a different politician than what our country is used to. I can't walk into a room and recognise people. I can't read name tags. There's a lot of things I can't see and in the world of politics it's important. Facial recognition is a big deal because people get you votes. So I've had to educate people on the way I work and that it's different than the way other people work.
Your husband Eron Main is the Chief Executive Officer of the International Wheelchair Rugby Federation. What is it like to be a Paralympic family?
CQ: We actually met at the IPC General Assembly in Korea. So yeah we're like a Paralympic love story.
Eron's world is way more international than mine. So my world is focused on the national sports system in Canada and looking outward and having a Canadian voice at international situations… But we spend a lot of time talking about sport development and especially Paralympic sport development because it remains my number one passion and it's his life every day.
How different is it from being an athlete to being in politics?
CQ: The one lesson I've learned through sport politics or broader politics is you can't go wrong if you stick to what you said you were going to do and what your values are. So I'm running for a position whether it'd be an IPC governing position or Member of Parliament in Canada, and I'm going to tell you what I'm going to do. And I'm going to expect you to hold me accountable for those things. So don't get mad when I get in and start doing those things because I told you that's what I'm going to be doing. So I think being very clear about your electoral promises or your vision for whatever, vision for Canada, vision for the IPC, I think you just have to be confident that you're not going to please everybody.
What was your most memorable Paralympic Games?
CQ: I remember what it was like to be on the podium in Barcelona. In 2016 I got to go back to the Paralympic Games in Rio and I got to present a medal to [one of our top Paralympic swimmers] Aurelie Rivard when she won her gold medal. So I got to go back to the podium again and this time give it [a medal] to another Canadian. It gives me goosebumps talking about it because it was some 20 odd years later, in all of my journeys and all the things I've done and all the choices I've made and I'm right back. From where I stood on that podium in 1992 to now a Sports Minister in 2016, presenting a medal to another Canadian athlete. That was a real full circle moment for me just thinking about how lucky I was. Sport gave me everything.
I know the journey she has ahead of her. She's just starting. She will have a couple more Games ahead of her but even after her sporting career ends - what she's done because of this and where it could take her— I mean look where it took me.
Editor's note: Big Interview is a feature series published once a month on Paralympic.org, bringing exclusive interviews with some of the top figures in the Paralympic Movement.