Big Interview: Tokyo 2020's Yoshiro Mori
President of next Summer Games talks passion, planning and Paralympic inspiration.
21 Jun 2017
Imagen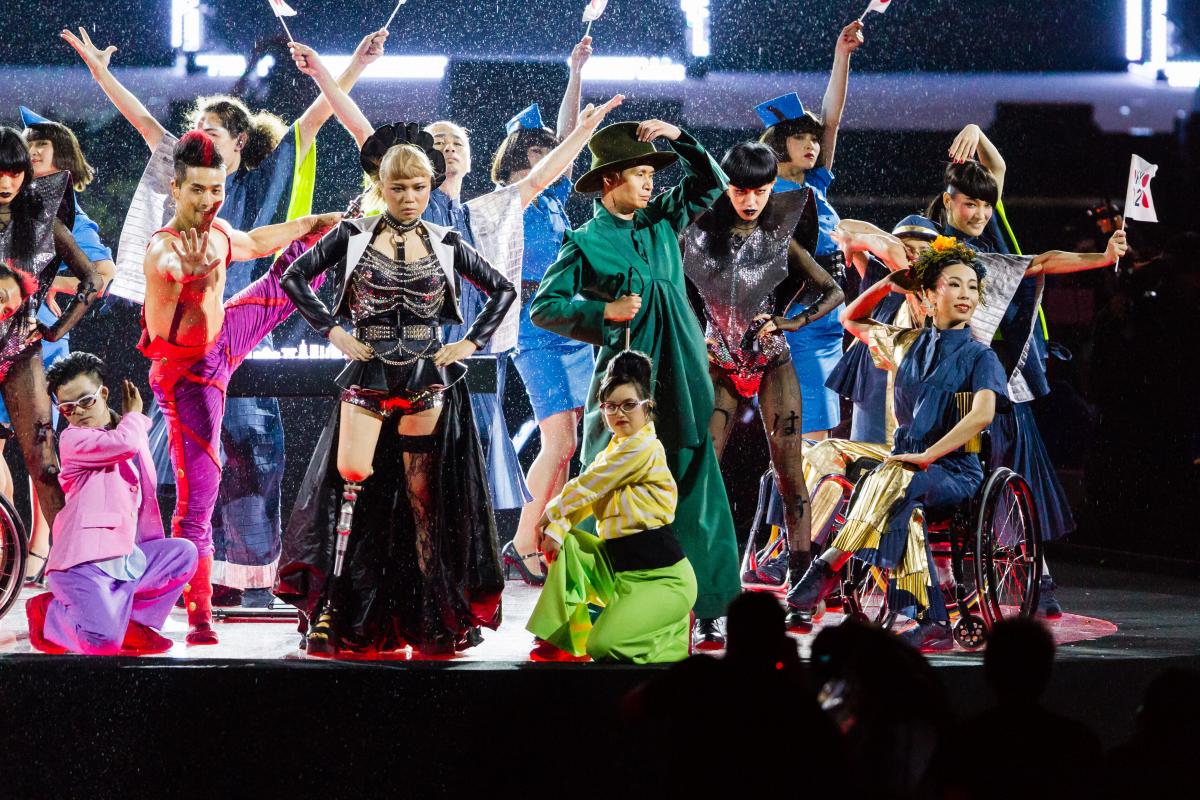 By IPC
It may be less than 12 months since the Paralympic flag was handed from Rio to Tokyo, but preparations for the next Summer Games in Japan are already well underway. The man in charge of trying to top Rio 2016 is Tokyo 2020 President Yoshiro Mori. He has been speaking about the challenges and rewards of planning the biggest event in Para sport.
Paralympic.org: Tokyo 2020 has been proactive in ensuring the Paralympics are promoted just as much as the Olympics. Why is that important for you?
Yoshiro Mori (YM): The performance of Paralympic athletes can move people and convey the value and power of Paralympic sports to the world. By hosting the Tokyo 2020 Games, we hope to inspire a positive transformation in which people with impairments become better understood throughout the world.
Shortly after the Rio 2016 Games, we held a parade of Japanese Olympic and Paralympic medallists in Tokyo. At the time, some people were against the idea of having a joint parade for Olympic and Paralympic medallists, but at the end of the day some 800,000 people turned out to see our athletes. Some commentators and members of the public were even saying that at the victory parade following the Tokyo 2020 Games, the Olympic and Paralympic athletes should parade in the same vehicles.
Following the establishment of the Tokyo Organising Committee of the Olympic and Paralympic Games (Tokyo 2020), Mr. Yamawaki, a member of the governing board of the IPC, took up the position of vice president of Tokyo 2020, and we have therefore been working closely with the IPC. This is unprecedented.
At the Sochi 2014 Games, I had a chance to talk with Sir Phillip Craven, President of the IPC, and even asked him if he thought it would be a good idea to hold the Paralympic Games before the Olympic Games. He said that the Olympic Games is a curtain raiser for the Paralympic Games, and it is more meaningful that way around.
In Japan, the level of interest in the Paralympics has been fantastic. How can you maintain this interest through to the Games?
YM: I am confident interest levels will actually increase as 2020 approaches and people become more passionate about watching Para athletes perform in person. Toyko 2020 is conducting a number of projects to keep people connected to the Games, including the Tokyo 2020 nationwide participation programme and the Tokyo 2020 "Yoi Don!" ("Get Set") nationwide education programme.
Moreover, the Nippon Foundation Paralympic Support Centre offers an IPC education programme entitled "I'm Possible" under the direction of Mr. Yamawaki, which is making Para sports more accessible in schools across Japan.
What will Tokyo 2020's legacy be?
YM: The new venues and the Athletes' Village will become highly tangible assets for future generations, and we want to ensure these assets will be accessible by all people.
However, I feel there are still many hotels and restaurants with limited accessibility in Japan. For example, the design of doorknobs and shower facilities at some hotels is not well thought through, and there is a lack of space at some restaurants. These were exactly the concerns raised at the last IPC project review in 10 May. To combat this, the Japanese government has launched the "Universal Design 2020 Action Plan" aimed to provide accessible education and infrastructure for all.
We hope to raise public awareness of the need for accessibility, in both tangible and intangible ways, through the elimination of psychological barriers for all people.
Our aim is to bring about a positive change in Japan and beyond, so that people of diverse abilities can live in harmony.
What are some key learning points you and your Organising Committee took from Rio 2016?
YM: I was reminded of the importance of making decisions flexibly according to circumstances. Even despite thorough preparations, a variety of things can happen unexpectedly right before or during the Games.
Firstly, in terms of security, I learned how important it is to conduct swift and accurate security checks inside and outside of venues to guide spectators smoothly.
Secondly, I learned that extensive preparation is necessary regarding traffic conditions to ensure that athletes, officials and spectators arrive at their destinations on time. I also heard from Rio 2016 Games officials that securing ample parking space was more difficult than they had expected. We learned a lesson though; to be honest I can not help to say that it is a serious delay.
Then there was the construction of facilities. In Rio, they made a tremendous effort to cut costs associated with both new permanent facilities and temporary facilitates. In Japan, we have stricter seismic standards for buildings, so we need to examine things carefully to learn where to cut costs.
Lastly, I realised that diverse measures are needed to ensure accessibility for all people, including Paralympic athletes and spectators with impairments. We must provide them with an environment where they can move around smoothly and enjoy their stays comfortably.
What can people expect when they attend the Tokyo 2020 Paralympic Games?
YM: Firstly, all athletes will be warmly welcomed by the residents of Tokyo and all Japanese citizens in the spirit of omotenashi. Omotenashi is an honoured Japanese tradition of providing guests with meticulous hospitality. In addition, athletes will perform in world-class stadiums packed with enthusiastic fans.
Tokyo 2020's mission is to provide a stage on which all athletes can perform their personal best. We are confiden tthat everyone who watches or participates in the Paralympic Games will remember them as the best in history.
Editor's note: Big Interview is a feature series published once a month on Paralympic.org, bringing exclusive interviews with some of the top figures in the Paralympic Movement.
Related Images