Blind football Championships hosts announced
European and African competitions will act as Tokyo 2020 qualifiers
23 Oct 2018
Imagen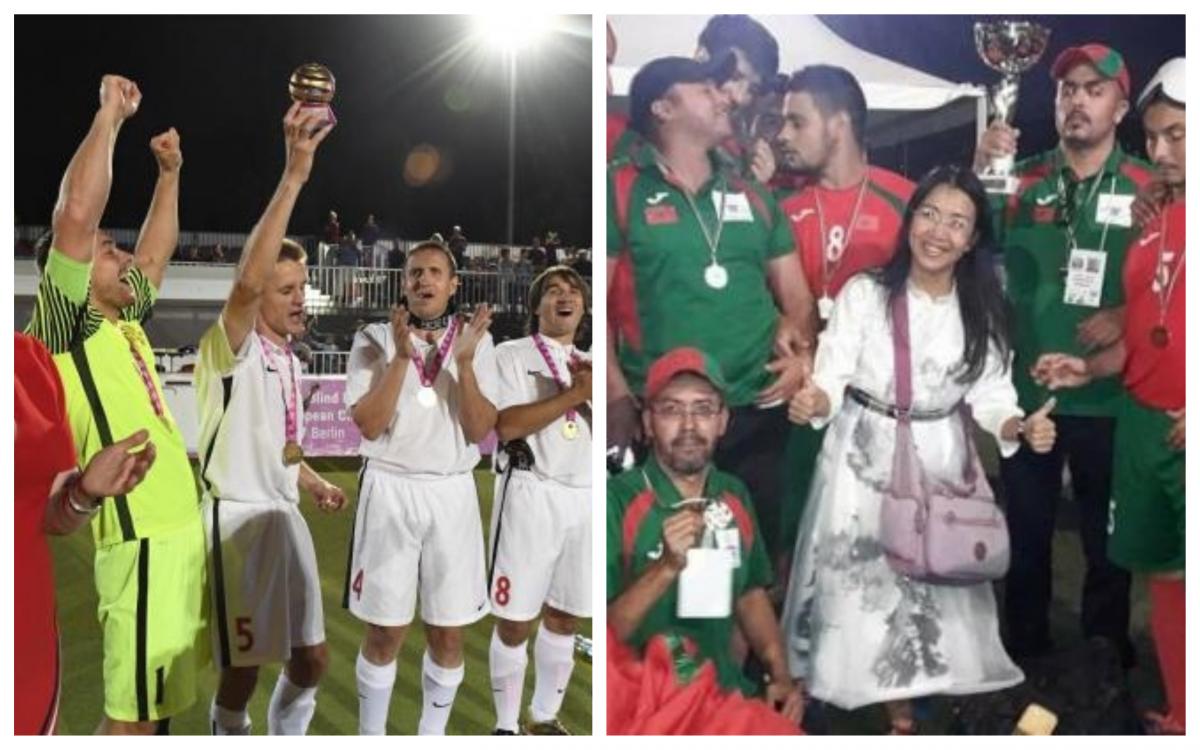 ⒸIBSA/Equipe marocaine de Cécifoot
By IBSA
Rome, Italy, and Abidjan, Ivory Coast, have been announced as the respective host cities of the 2019 European and African Blind Football Championships by the International Blind Sports Federation. Both competitions will offer regional titles and the chance for teams to qualify for the Tokyo 2020 Paralympic Games.
Rome will host the Euros from 15-24 September while Abidjan 2019 will take place between 15 and 26 November.
IBSA Blind Football Committee Chairperson Ulrich Pfisterer said: "We are delighted to award Italy and the Ivory Coast these very prestigious and important competitions for 2019.
"Italy staged a very successful European Championships in Loano in 2013 whilst the Ivory Coast will host the African Championships for the first time.
"We are expecting some impressive performances from players as they go for titles, and also compete with the clock ticking down to Tokyo 2020.
"I would like to thank both Local Organising Committees for their bids and commitment to delivering two top-class events."
Rome 2019 will be organised by the Italian Sports Federation for the Blind and Visually Impaired (FISPIC) at the Centro di Preparazione Paralimpica.
President Sandro Di Girolamo said: "We are proud to announce that IBSA has nominated us as host of the next European Championships in Rome. It will take place in the Centre of Paralympic Preparation, a world class venue where we will organise the event drawing from our national and international experience in this field.
"We are pleased to have you in Italy and to introduce you to Italian sport as well as our culture and history."
The Ivory Coast Blind Sports Federation will host the African Championships.
The European Championships will feature 10 teams while around eight countries are expected to compete at the African Championships.
The gold and silver medallists from Rome will qualify for Tokyo 2020 as well as the winning team from Abidjan.
The last Euros were held in Berlin, Germany, in 2017 where Russia* claimed the title after beating Spain 4-3 on penalties.
Praia, Cape Verde, hosted the African Championships in the same year. Morocco overcame Mali 8-1 to secure the cup.
*Editor's note: The International Paralympic Committee suspended the Russian Paralympic Committee on 7 August 2016 for its inability to fulfil its IPC membership responsibilities and obligations, in particular its obligation to comply with the IPC Anti-Doping Code and the World Anti-Doping Code (to which it is also a signatory). As a result of the suspension, Russian athletes cannot enter IPC sanctioned events or competitions, including the Paralympic Games.