Buffalo 2015: Lipsett's Group A picks
Buffalo 2015 commentator, retired ice sledge hockey player and triple Paralympian Taylor Lipsett, gives us his choice of athletes to look out for at the ice sledge hockey Worlds.
23 Apr 2015
Imagen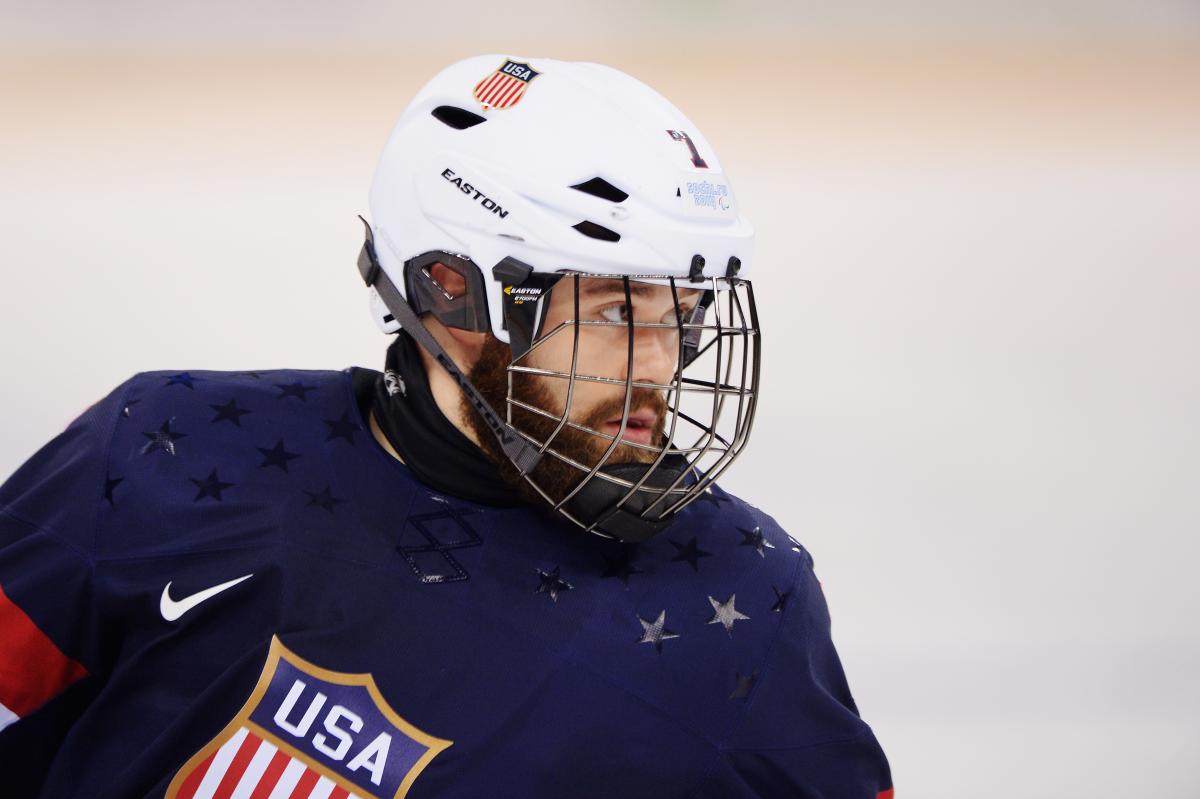 ⒸGetty Images
By IPC
The 2015 IPC Ice Sledge Hockey Championships A-Pool will be shown live from the HARBORCENTER in Buffalo, New York, USA, at Buffalo2015.com.
In the first installment of Lipsett's picks, double Paralympic gold medallist turned commentator Taylor Lipsett offers his view on which players to look out for on the ice between 26 April-3 May in Group A.
Canada
Brad Bowden (forward)
Brad Bowden has been one of the most dominating players in the world of sledge hockey for over a decade, and Canada's success still revolves around his performance. He is one of his country's all-time leading scorers, and they will lean on him to provide the offense once again as they look to defend their World Championships title. His speed, agility, and unbelievable hands make him one of the toughest players in the world to defend, and he can hit the net for a quality scoring chance from essentially anywhere inside the blue line.
Tyler McGregor (forward)
Tyler McGregor is one of the newer faces on Team Canada, and they will rely on his passion and desire to win to carry them through the preliminary rounds and into the medal round. He is extremely quick, physical, and a great fore checker, which often leads to good opportunities for the Canadians. He also doesn't mind setting up shop in front of the net, especially during the power play, and taking abuse from the defence in order to get his team a goal. He has also had stints this season where he has served as captain for the Canadian squad, which tells you about the importance of his presence on and off the ice for Team Canada.
Czech Republic
Michal Vapenka (goaltender)
Vapenka has been the backbone of Czech Republic sledge hockey since they burst onto the scene in 2009, and he is coming off the best club season of his career in which he earned the goaltender All- Star position. He will definitely be looking to carry that success over into the World Championships. His quick glove hand and 1.9m frame make it difficult for shooters to find holes to aim for when taking shots on net. The Czech Republic will definitely be leaning heavily on him to keep them in the big games while their shooters try to establish and maintain leads.
Norway
Rolf Pedersen (forward)
Pedersen is one of the top five sled hockey players of all time, and he has single-handedly put Norway on the podium in major tournaments over the years. Norway is looking to get back on the medal stand after finishing fourth at Sochi 2014, and Pedersen will be an integral part of making that happen. The majority of Norway's offense starts with Pedersen, as his strength, speed, puck control, and accuracy both shooting and passing the puck is unmatched by the majority of players in the world. If Pedersen is in tiptop shape, he, along with the younger players coming up for Norway and the return of Thomas Jacobsen, definitely give Norway a legitimate chance of landing back on the podium on 3 May.
Lipsett will commentate all games from Buffalo 2015 alongside Brent Pope, who voiced ice sledge hockey at Torino 2006 and Sochi 2014.
The competition gets underway on Sunday (26 April) with preliminary round match-ups between the Czech Republic and Norway and Canada v Japan in Group A.
A full competition schedule, live results and live coverage can be found at Buffalo2015.com throughout the tournament, which concludes with the medal games on Sunday (3 May).