Buffalo 2015: Pope's picks
Ice sledge hockey Worlds live coverage expert commentator Brent Pope offers his selection of the best players ahead of puck-drop on Sunday (26 April).
26 Apr 2015
Imagen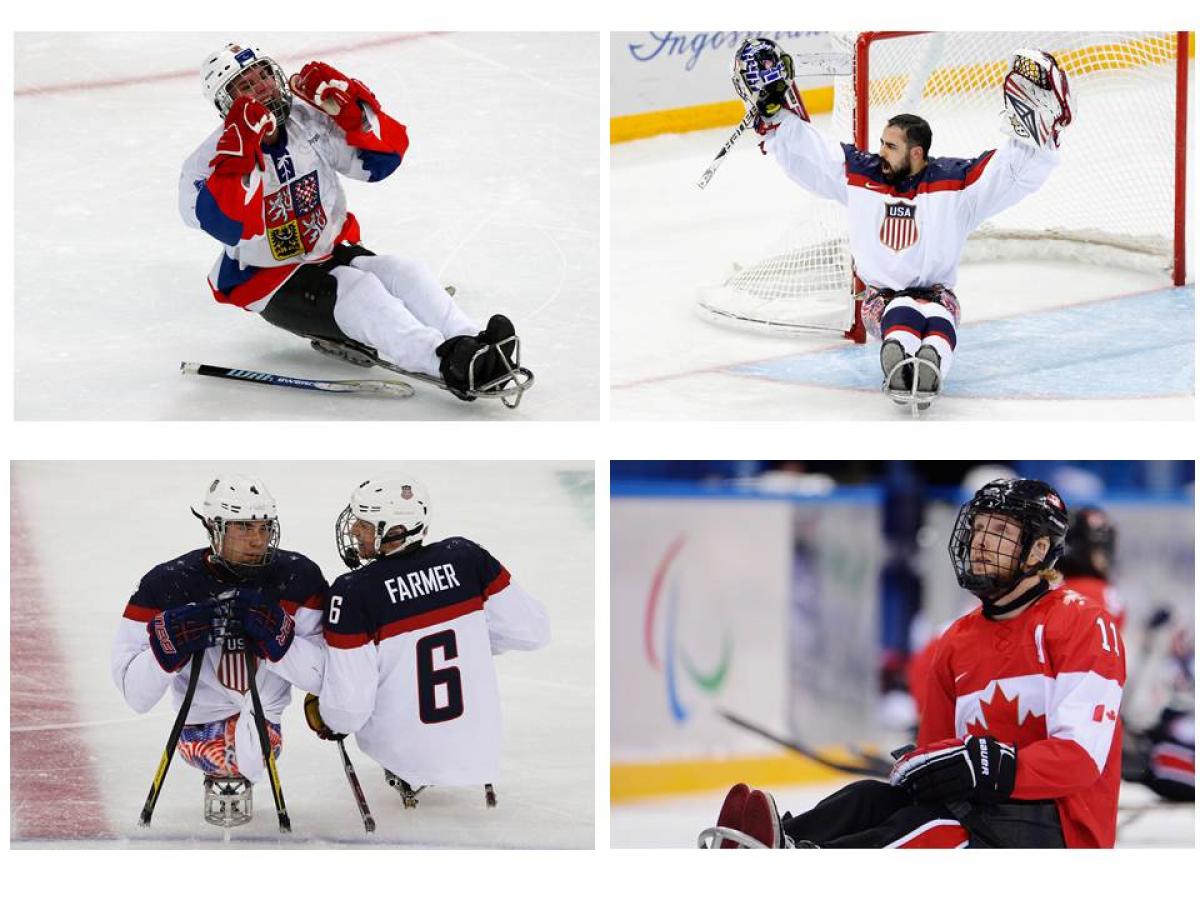 ⒸGetty Images
By IPC
Brent Pope, an expert commentator on summer and winter sports who voiced ice sledge hockey games at Torino 2006 and Sochi 2014, will cover the 2015 IPC Ice Sledge Hockey World Championships A-Pool for Buffalo2015.com.
Live coverage starts on Sunday (26 April) with the first preliminary round games and runs until 3 May. Here Pope casts his eye over the team sheets to give you an insight on who too look out for.
Czech Republic
Michal Geier (forward)
Geier is a fast skater with a fierce shot who is not afraid to shoot it high from sharp angles and anywhere in the offensive zone. Capable of breaking down opposing defences with his physical skills and relentless attacking style, he could be a potential game breaker in Buffalo. He carries the expectation of his nation after their recent emergence into the top echelons of the sport and with momentum on their side it might be time to lift them onto the medal podium on the world stage.
Geier's big game mentality and timely scoring helped the pivotal forward lead his team to wins over Russia and Norway in the Czech Open ahead of Buffalo 2015. This World Championships could be a turning point for ice sledge hockey and for the Czech Republic's rise towards medal hopefuls.
Takeaway: If Czech Republic wins a World Championships medal in Buffalo, Geier will have had a breakout tournament.
USA
Brody Roybal (forward)
Roybal won the gold medal in his first Paralympic Winter Games in Sochi, as a 15 year old recording two goals in five games. He has played in two World Sledge Hockey Challenge tournaments for the USA (gold 2015; silver 2013) tallying six points for his team en route to the gold medal in 2015.
The speedy talent centres the lethal US forward line of Josh Pauls and Declan Farmer, arguably the best forward trio in the world. Roybal is a fearless competitor with a great nose for the net scoring in three games against Canada in a three game series in March. Roybal's youth helps him to keep his game simple whilst also playing to his natural strengths and spearheading an unrelenting US attack.
Takeaway: If USA wants to keep their Gold Medal hopes alive in Buffalo, Roybal will have to be at his best and play with no fear offensively.
Steve Cash (goaltender)
The "Money Man" is the world's No. 1 goalkeeper and until someone knocks him off his perch the US have to be the favourites going into Buffalo 2015.
Canada's Corbin Watson is very close to Cash's cool under fire ability, Kamantcev is capable of making unbelievable game changing saves for the Russians and the Czech Republic's Michal Vapenka is on the verge of being discussed consistently amongst the best goalies in the world currently playing the sport.
However, Cash still has the edge of consistency and continues to prove his ability by posting the best goal against average and save percentages during the major tournaments. Cash was rock solid during the World Championships A-Pool in Goyang, South Korea in 2013, only allowing two goals and having a 0.943 save percentage. The motivation for Cash since Goyang 2013 is that the USA finished as runner-up, losing out to their northerly neighbours the Canadians. Since claiming the gold in Sochi, the Paralympic champions have set their sights on winning again at Buffalo 2015 on home soil.
Takeaway: If Cash can perform at his best then the Americans should have every opportunity of finding gold in New York this spring.
Canada
Adam Dixon (defence)
Steady, puck control defenceman Dixon jumps into the offensive rush well, maintaining offensive zone pressure for the Canadians. The 25-year-old possesses a wicked shot from the blueline helping to maximise Power Play opportunities with his ability to get pucks to the net. The reliable Canadian plays in all situations and as a big body player enjoys the physical part of the game whilst being adept at setting the table for the Canadian transition game. Dixon led the Canadian scoring with four goals during Sochi 2014 and won a World Championships gold medal in Goyang.
He is capable of being the architect for the Canadian offensive structure from the back-end, with long accurate passing and decisive reads in the neutral and offensive zones.
Takeaway: If Canada wins back to back World Championships, Dixon will need to perform at his defensive Most Valuable Player level in the tournament.
Pope will commentate all games from Buffalo 2015 alongside retired ice sledge hockey player and three-time US Paralympian Taylor Lipsett.
The competition gets underway on Sunday (26 April) with preliminary round clashes between the Czech Republic and Norway and Canada v Japan in Group A and USA and Russia and Italy v Germany in Group B.
A full competition schedule, live results and live coverage can be found at Buffalo2015.com.