Cheongju 2018: 10.9 things to know
Quick facts about the World Shooting Para Sport Championships that are only 10 days away!
24 Apr 2018
Imagen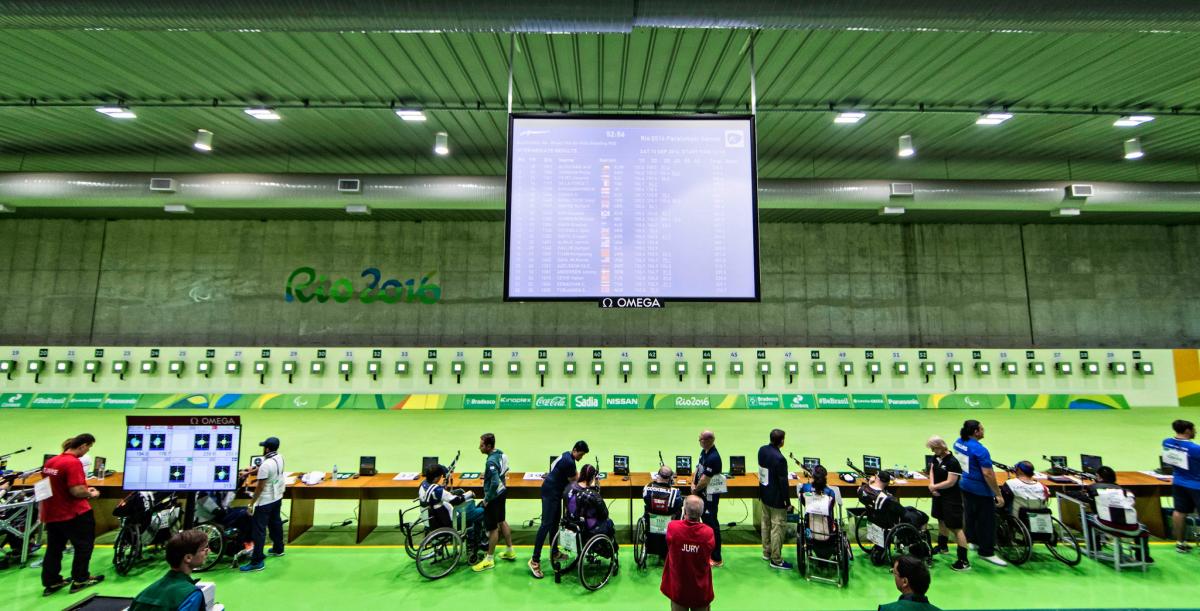 ⒸMarcio Rodrigues/MPIX/CPB
The 10-day countdown to the 2018 World Shooting Para Sport Championships has begun. Here are 10.9 facts you should know beforehand:
1. The Opening Ceremony officially kicks off Cheongju 2018 on 3 May. Competitions will run 4-11 May, with finals being held every day.
2. South Korea will host a World Shooting Para Sport Championships for the second time. The first was held in 2002 in Seoul. Now, the Championships return but to a different city in Cheongju.
3. Tokyo 2020 implications are at stake. Cheongju 2018 is the first opportunity for athletes to secure quota places for their countries toward the next Paralympic Games.
4. There will be 13 medal events: four pistol events P(1-4) and nine rifle events R(1-9), plus team events.
5. Medals for R9 (mixed 50m rifle prone SH2) will be up for grabs for first time. This comes after the International Paralympic Committee (IPC) approved the discipline as part of the Tokyo 2020 sports programme.
6. Cheongju 2018 will host 223 athletes from 46 countries.
7. Suhl, Germany, hosted the last Worlds which was in 2014.
8. The R5 (mixed 10m air rifle prone SH2) has the most entries, with 50 athletes from 29 countries lining up. Ukraine's Vasyl Kovalchuk is the reigning Paralympic champion. Finland's Minna Leinonen – now retired – is the defending world champion.
9. Every finals event will be streamed live on Paralympic.org.
10. The goal of shooting is to place a series of shots inside the centre ring ('bullseye') of the target. The target is comprised of 10 concentric scoring rings with a score grade of 1 to 10; the central ring giving 10 points.
10.9 When someone hits the bullseye, they score 10.9, the very centre of the target and the highest possible score per shot. In air rifle events, athletes fire at a bulls-eye which is only 0.05cm wide - that is as big as a full-stop on a printed page!
More information on the Cheongju 2018 World Shooting Para Sport Championships can be found on the event website.