Christy Gardner living her dream at the first Women's World Challenge
Team USA player recalls her first experience in the sport 12 years ago, 'I played for like 20 minutes and was terrible at it, but I was hooked'
22 Aug 2022
Imagen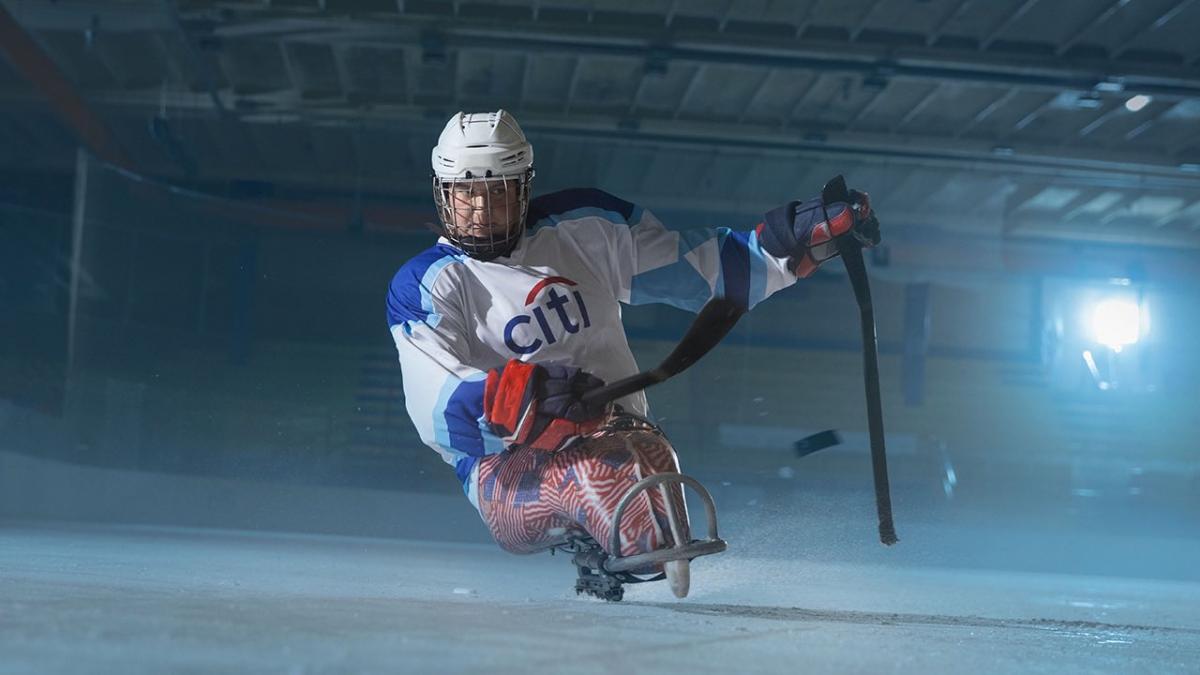 ⒸCiti
By Stuart Lieberman | For World Para Ice Hockey
On July 22, 2006, Christy Gardner was injured while serving with the U.S. Army in the demilitarized zone between North and South Korea as a military police officer. She sustained skull and spinal injuries, lost two fingers, and had to relearn how to speak and write due to brain trauma. The injury to her spinal cord left her with no feeling in her feet and ankles, and she eventually had to have both her legs amputated below the knees.
But between all that rehabilitation, another Vietnam veteran patient pestered her every day in physical therapy to join him at optional recreation events. That is when she found Para ice hockey for the first time – the sport that saved her.
"I started 12 years ago at a VA New England Winter Sports Clinic," she said. "We spent the day learning to ski or snowboard and each evening they introduced a new adaptive sport. One night was kayaking in the hotel pool, one was wheelchair basketball, and one was Para ice hockey. I played for like 20 minutes and was terrible at it, but I was hooked."
By 2013 Gardner was selected as USA Hockey's Disabled Athlete of the Year, and now a decade later is one of the stars in the sport and will be one to watch at the first-ever Para Ice Hockey Women's World Challenge. The event takes place from 26-28 August in Green Bay, Wisconsin in the USA, where Canada, USA, Great Britain and a Team World comprised of athletes from different nations will compete in a round-robin style tournament followed by a medal round.
The event will be sponsored by Citi, which also sponsors Gardner in its #StareAtGreatness campaign for Para athletes.
"Having Citi sponsor me and the Women's World Challenge is incredible," Gardner said. "To me, it means the world cares. Our girls have always cared and have always had this dream but now someone shares our dreams and has the power to help us achieve our dreams."
Passion for sports and dogs
Gardner, who also credits her service dog Moxie for helping her regain her independence, currently lives in Maine where she works as a dog breeder.
She has also competed in shot put, discus and surfing in recent years, but her heart has been on the ice the most. She is as eager as anyone to have seen the growth of Para ice hockey internationally for women since she first took up the sport.
"When I started it was more of if you're a disabled female that can skate you made the team. Now the sport is so big that we've had nearly 40 girls try out and there's a youth team of all girls in Illinois," she said. "We've even seen it grow internationally, from a couple of girls playing in Europe to full squads there now and girls playing in China, Korea, Japan, and Australia." 
Gardner has helped lead a Para ice hockey training camp in South Korea for women from around the world for several years, teaching players to be leaders on and off the ice. While she is eager to showcase her skills in Green Bay this month, she is also hoping the four teams there inspire other young girls to try out the sport and help grow the game.
"It means a lot to me to have seen our programme grow over the years and finally get to this stage," she said. "I would tell women from other countries to not get discouraged while trying to grow their own programmes and highly recommend they reach out to players from the U.S. and Canada for help. While we don't have everything perfect, we have some great resources."
More information about the 2022 Women's World Challenge can be found here.