Sanna Koivusalo inspiring her daughters through Team World
Finnish player excited to be part of international team that will challenge Canada, Great Britain and USA at the inaugural World Women's Challenge
15 Aug 2022
Imagen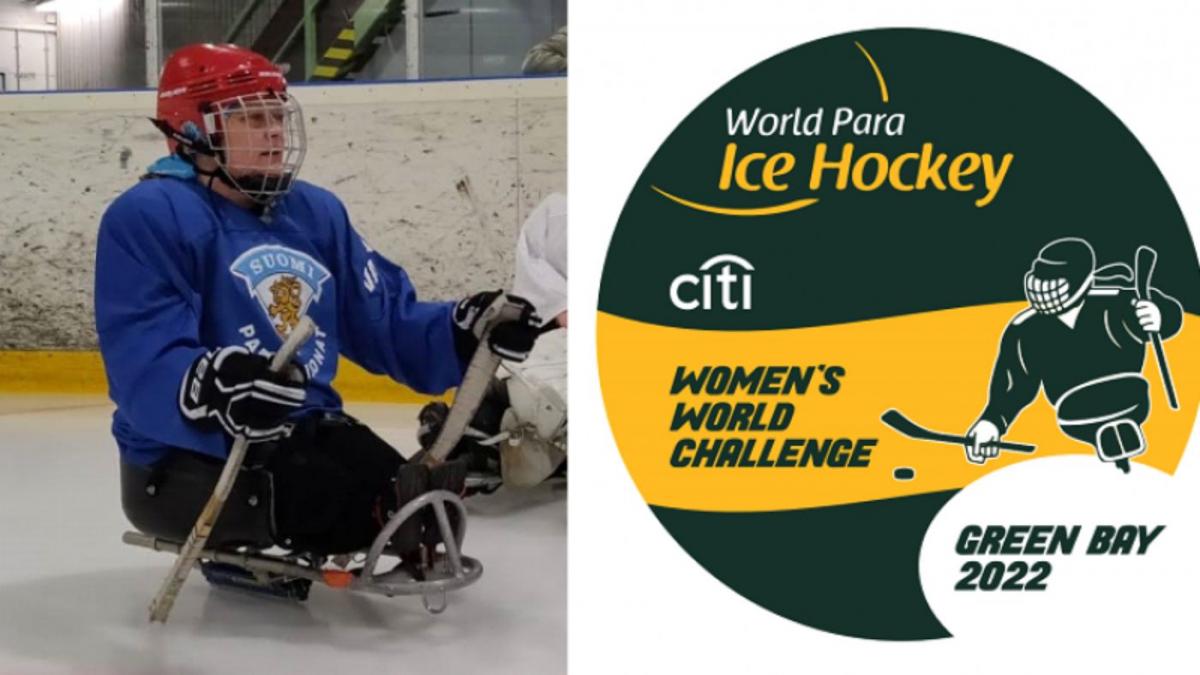 ⒸSanna Koivusalo
By Stuart Lieberman | For World Para Ice Hockey
When the first Para Ice Hockey Women's World Challenge kicks off later this month, it will be the first time a 'Team World' is put together in the sport. 
Team World comprises athletes from different nations that are looking to create their own women's national teams in the future, while Canada, Great Britain and USA are the other three teams.
Finland's Sanna Koivusalo, a double amputee who plays in a local mixed gender team, is ecstatic to receive an invitation to be a member of Team World.
"In Finland we don't have many women players yet, and it's very difficult to find women for this sport," she said. "I'm 47 years old, so I thought if I had this possibility I need to take it and go play in Green Bay." 
Koivusalo has only been a double amputee for six years; in 2016 she contracted sepsis after being diagnosed with cancer and had to have both her legs amputated above the knee.
Previously a skier and swimmer, she is now able to walk with prosthetics and some help.
Learning from YouTube videos
Koivusalo took up Para ice hockey last September and is one of three women playing in her local mixed gender team. Advice from local coaches and watching videos on YouTube helped her improve her game.
"The first time was so nice, and I liked it so much," she said. "That feeling of speed and combat was nice, and the team had very nice people that the sport took my heart.
"I'm excited to be at Green Bay and see the level of game the U.S. and Canada play because I have heard they play very well. It will be nice to meet other national women's players, too." 
Koivusalo is now training twice a week with two other Finnish women, working mostly on her speed and agility, while also doing exercises to build her strength nearly every day at home.
Stepping stone
In addition to helping grow the women's side of the sport, one of her main priorities in Green Bay will be to inspire her 20 and 23-year-old daughters.
"I think that they are proud of me, and very excited," she said.
The Women's World Challenge, sponsored by Citi, is a round-robin style tournament followed by a medal round taking place from 26-28 August in Green Bay, Wisconsin in the United States.
The event will be a stepping stone on the road to an eventual Women's World Championships, with the ultimate goal of expanding female participation in Para ice hockey worldwide.