Dias on Michael Phelps comparison: 'I'm Daniel Dias'
The Brazilian swimmer stands to become one of the most decorated Paralympians of all time – if he wins all his events at Rio 2016.
08 Sep 2016
Imagen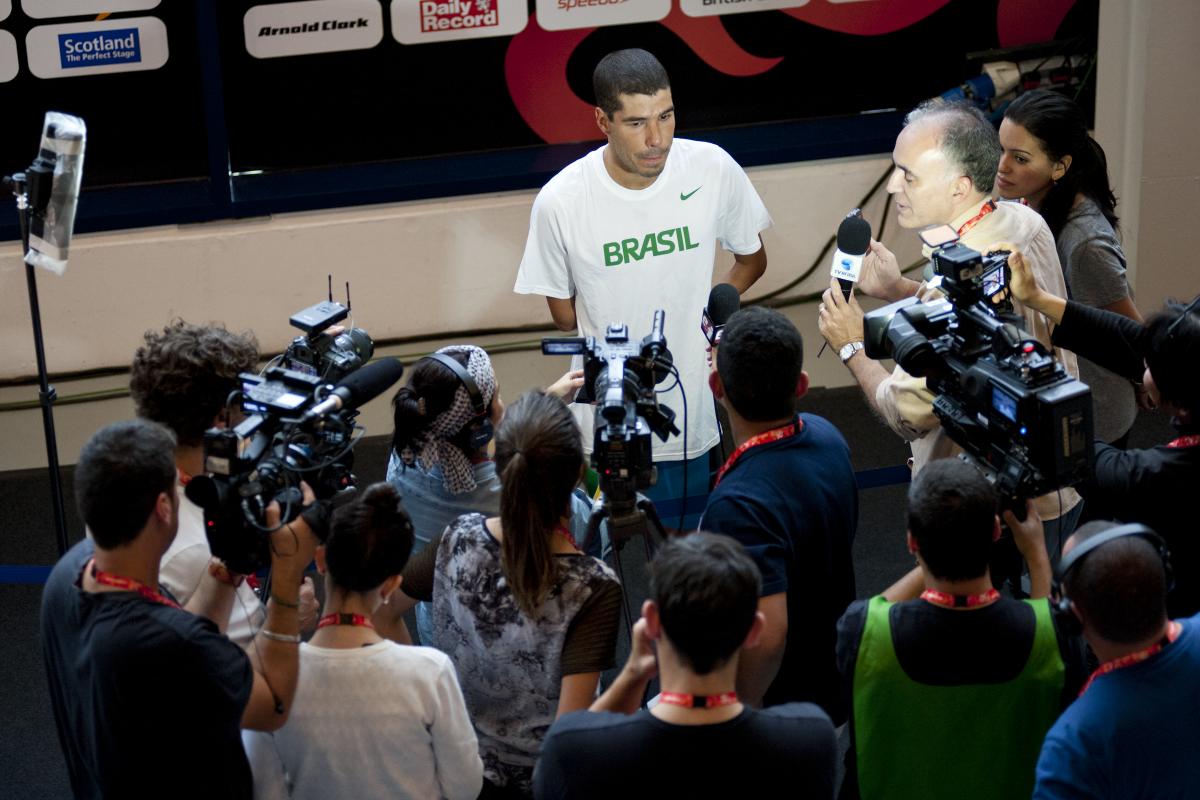 ⒸLuc Percival Photography
By IPC
Daniel Dias had not shaved his beard in about 100 days. And this was less than a week before his first Paralympic swimming event on Thursday (8 September).
But the most popular and decorated Brazilian Paralympian is not worried.
"It is going away," the swimmer reassured. "It is a joke between me and my coach. It is just a way to have fun and not let the stressful environment take over.
"My coach has very nice hair. So our deal is to shave my beard and my coach will shave his head. So we will both be bald during the Paralympics."
Rio 2016 will be Dias' third Paralympics, and each gold medal and world record focuses the spotlight on him even more, so much that he has been likened to another swimming great – the USA's Michael Phelps.
In Rio last month, Phelps – the most decorated Olympian – made more history by upping his medal collection to 28, including six from Rio, five of which were gold.
Dias watched the Olympic swimming events on TV whilst he was doing altitude training in Spain.
"It's funny because we saw everyone competing very well at the Olympics on TV and now we come here and feel anxious about seeing the pool, and feeling how the pool is," he said.
He uses a translator for English media interviews. But when he heard Michael Phelps' name mentioned he smiled and laughed, not waiting for the question to be translated.
"I am very happy to be compared to such an amazing athlete," he said. "But I am Daniel Dias and I want to do the best for Paralympic sports."
And when he hears the phrase "most-decorated Paralympian" he smiles and laughs again. No need for a translation.
"Medals are consequences of good work," he said. "I never promise medals. I believe it is a consequence of my good work in the water."
Prior to Rio Dias had 15 Paralympic medals, including 10 golds. The most-decorated Paralympic male athlete is Swedish shooter Jonas Jakobsson (27 medals, 17 gold), who is also competing in Rio. Dias would need a lot more to catch up with the most decorated Paralympian of all time – US swimmer Trischa Zorn (46 medals, 32 golds).
He will compete in nine events: 100m breaststroke SB4, 100m freestyle S5, 200m freestyle S5, 50m backstroke S5, 50m butterfly S5, 50m freestyle S5, and three relays. If he wins them all, he will move up the medal count with 24 medals, which would be third behind Italian multi-sport athlete Roberto Marson.
While he likes to stay cool under pressure, Dias admitted that participating in a Games on home soil was hugely exciting.
"I imagine many things, but I believe on the eighth [of September], on my first test, things will be different. It will be a lot bigger than what I dream, and maybe even get a medal," Dias said.