Duncan Campbell inducted into IWRF Hall of Fame
'Quad Father' recognised for creating wheelchair rugby
21 Jun 2018
Imagen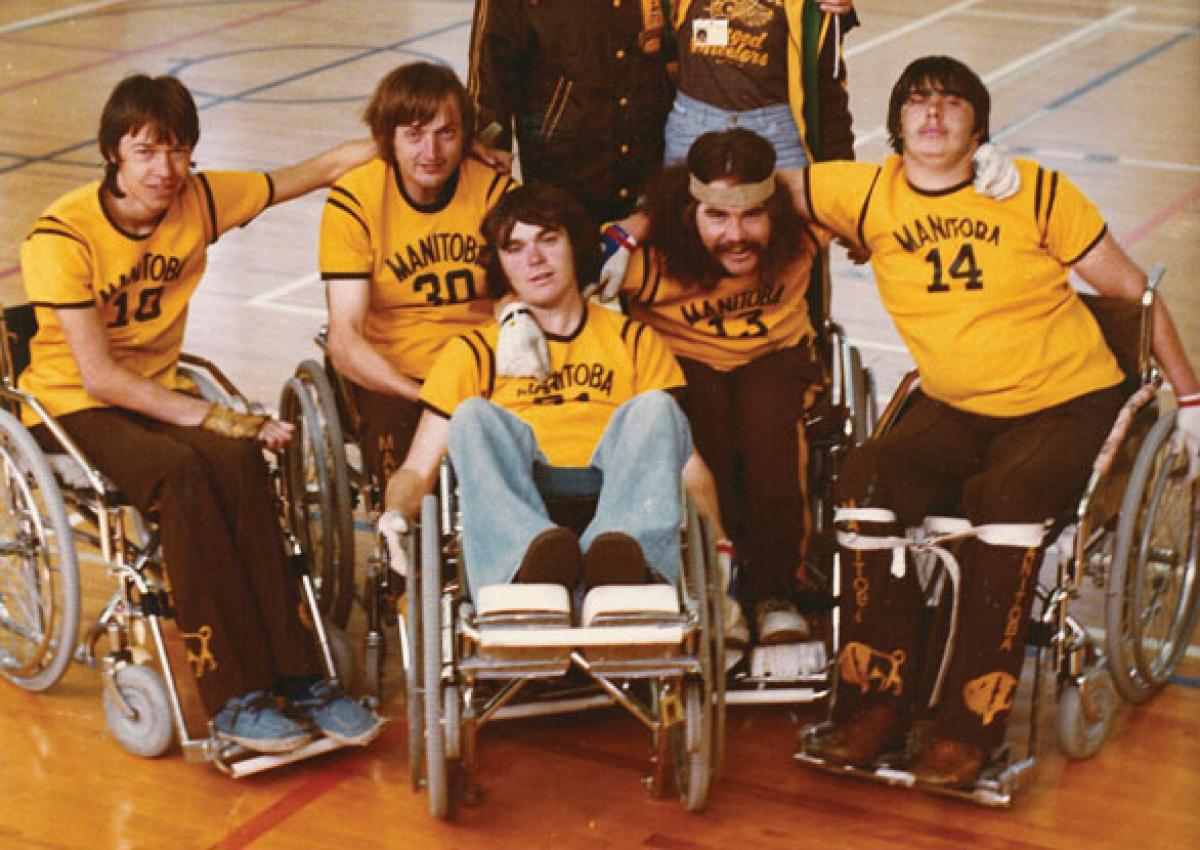 ⒸCanadian Wheelchair Sports Association
By IWRF
"I am so very proud of how far this Canadian-made game has come from its humble beginnings in 1977"
Duncan Campbell, one of the original pioneers of wheelchair rugby, is the first inductee to the newly-established International Wheelchair Rugby Federation (IWRF) Hall of Fame.
Campbell was honoured during the Awards Banquet of the 2018 Canada Cup, which finished on 17 June in Richmond. Fondly known as the "Quad Father," Campbell is one of the original founders of wheelchair rugby in 1976.
As a young athlete in Winnipeg, Canada, Campbell created the sport with a group of friends. He developed the basic rules and regulations of the game, and assured that the sport was designed for quadriplegics and others with high-level impairments.
In 1977, he introduced the sport at a multi-sport/multi-disability event in Edmonton, and convinced a number of other provinces to form teams. Two years later, Canada held their first National Championship, and in 1981 the first teams in the USA formed.
In 1982, the University of North Dakota held the first tournament where North American teams from Manitoba, Saskatchewan, North Dakota and Minnesota competed. Wheelchair rugby spread further, also reaching Great Britain and Australia. A Paralympic sport since 2000, wheelchair rugby is currently played over 40 countries.
As the sport grew and developed, Campbell stayed involved as a player, coach, recruiter and organiser. He mentored many of Canada's top players. He served as Development Director for the Canadian Wheelchair Sports Association and is currently a IWRF director. He helped organise the 2010 World Championships, as well as numerous local and international tournaments. Through his work as a recreational therapist at Vancouver's G.F. Strong Rehabilitation Centre, he introduced more Canadians to wheelchair sports.
"It is a huge honour to be the first person inducted into the IWRF Hall of Fame," said Campbell. "I am so very proud of how far this Canadian-made game has come from its humble beginnings in 1977. The players now are truly athletes who train hard, compete hard, and yet maintain the rugby social community off the court. It has been fantastic to experience this development from the start until now."
Campbell was inducted into the Canadian Paralympic Committee Hall of Fame in 2005 and British Columbia Sports Hall of Fame in 2015. In 2013 he received the Paralympic Order from the International Paralympic Committee.