First ice sledge hockey World Series matches to kick-off
Teams from Italy, Czech Republic, Germany and Sweden will take to the ice from 24-26 October in Langenhagen, Germany.
23 Oct 2014
Imagen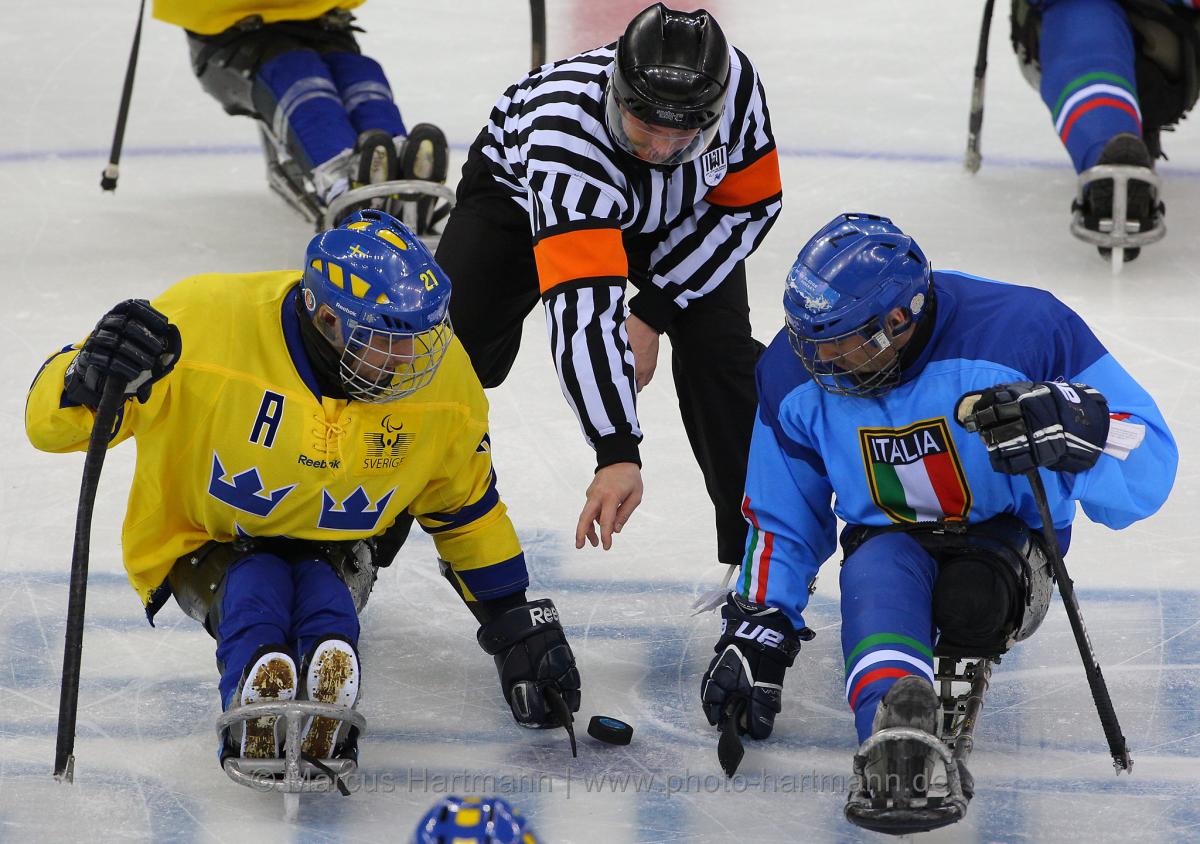 Ⓒwww.photo-hartmann.de
By Germany Ice Sledge Hockey and IPC
The very first matches of the newly formed IPC Ice Sledge Hockey World Series are set to start on Friday (24 October) in Langenhagen, Germany, with clashes between Italy, Czech Republic, Germany and Sweden.
The Four Nations tournament at the Eishalle Langenhagen will kick off with European champions Italy vs Czech Republic, who will both feature at the 2015 IPC Ice Sledge Hockey World Championships A-Pool in Buffalo, USA, from 24 April-2 May.
The dynamic duo of Florian Planker and Gianluigi Rosa will make Italy the team to beat, with Planker the lead scorer for his country from the last two World Championships A-Pool.
Meanwhile the Czech Republic have seen a series a retirements following Sochi 2014 and will be hoping that they can start the season well. Goaltender Michal Vapenka remains at the heart of the team still searching for their first Championships medal in 2014-2015.
Joining them in Langehagen will be A-Pool newcomers Germany, whose first match will be against Sweden. Headlining the home team are four club players, including young forward Felix Schrader.
The Swedes are using the World Series competition to test some new players as well as fielding their established names such as Rasmus Lundgren, Marcus Holm and Per Kasperi. They will be playing in the B-Pool World Championships at home in 2015 after it was announced in October that Ostersund would host the competition from 15-21 March.
Full schedule
24 October
Italy vs Czech Republic
Germany vs Sweden
25 October
Germany vs Italy
Czech Republic vs Sweden
26 October
Sweden vs Italy
Germany vs Czech Republic
More information can be found at the Germany Ice Sledge Hockey website.
The 2014-15 IPC Ice Sledge Hockey World Series aims to develop the game following its huge success at Sochi 2014.
Buffalo 2015 will be held at the HARBORCENTER and will feature Paralympic champions USA, Sochi 2014 runners-up Russia, defending world champions and Sochi 2014 bronze medallists Canada, Czech Republic, Norway, Italy, Germany and Japan.
Ostersund 2015 is expected to feature teams from South Korea, Sweden, Great Britain, Slovakia and Poland.