Flag bearer Alia Issa leading from the front in more ways than one
First woman to be part of a Refugee Paralympic Team she will be the flag bearer in the Opening Ceremony of the Paralympic Games
24 Aug 2021
Imagen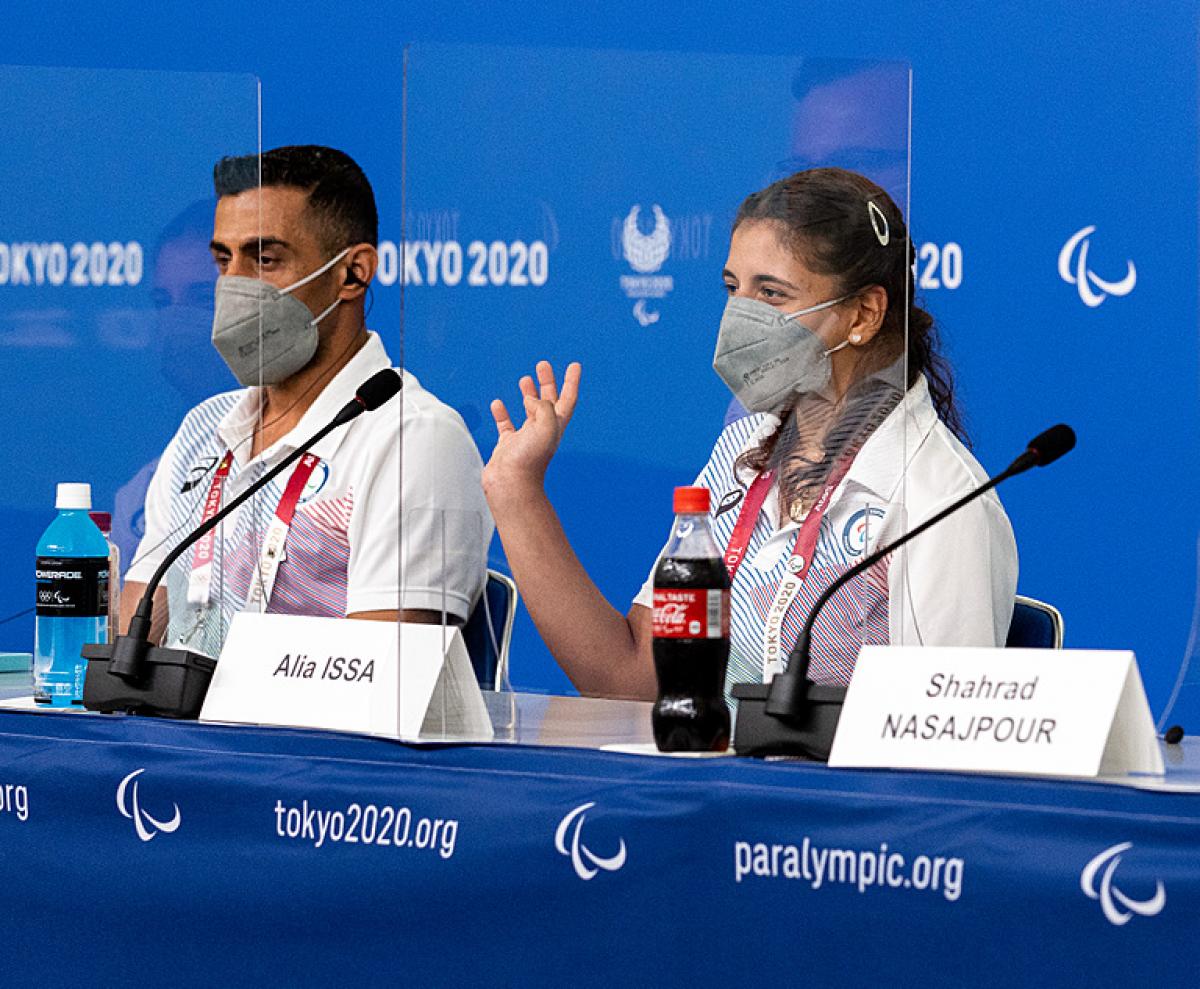 ⒸOIS/Joe Toth
By OIS and World Para Athletics
Thrower Alia Issa will make history in Tokyo as the first woman to be part of a Refugee Paralympic Team at the Paralympic Games.
She will be the team flag bearer in the Opening Ceremony that takes place on Tuesday (24 August) at the National Olympic Stadium.
"I am a proud member of the refugee team. I feel this is my second family," Issa said.
At Tokyo 2020, the refugee squad, representing more than 82 million people forced to flee war and human rights abuses in the world, is made up of six athletes, five men and one woman.
"I still can't believe I am the only woman in the team," said 20-year-old.
"It's a big honour for me and a chance to say to all women, especially to those with disabilities, not to stay inside their home, and to practise sport."
The Greek-born F32 club thrower, whose father Mohament left Syria in 1996 seeking a better life for his family, believes in the power of sport to inspire people and create hope.
"Sport makes people better. It makes the body stronger and helps the mind feel good," she said.
"Sport is very important to start changing the world for all the people, not only for the people with disabilities."
Before taking up Para athletics two years ago, Issa overcame a lot of struggles and discrimination related to her physical impairment caused by smallpox at the age of four, and also the death of her father when she was 16.
"Whatever difficulty you face, do not feel down and desperate. Every difficulty is a lesson to learn and makes us even stronger," she said.
"We need to have hope every day in our life because hope is the last to die."
Tokyo via Bydgoszcz
With this strong positive mindset and the tireless support of Greek coach Dionysios Koumparis, Issa will take on her first Paralympic Games with high expectations.
"The Games will be a good experience to get better in my throws, especially for my body and my mind. I am ranked 15th in the world right now and I want to set my PB [personal best] over 16.50m."
Issa competed in her first major international championships in June when she took part at the Para Athletics Europeans in Bydgoszcz, Poland. 
"One year ago I would never believe I could make it here. My goal is to finish in the top eight because my competitors are way stronger than me," she said.
The thrower will enter the Olympic Stadium before that to carry the flag for the Refugee Paralympic Team at the Opening Ceremony of the Paralympic Games.
"When they told me, I almost cried. I feel very happy and honoured to be the first athlete to march in the stadium leading the whole parade," she said.
"My dad will be watching me from the sky and I am sure he will be proud of me. I hope he will give me a big help here."