Francesca Bosio attributes Italy's giant strides to hard work
'Every single training session we have had over the last three years was keeping in mind to get us ready for Tokyo 2020.'
08 May 2020
Imagen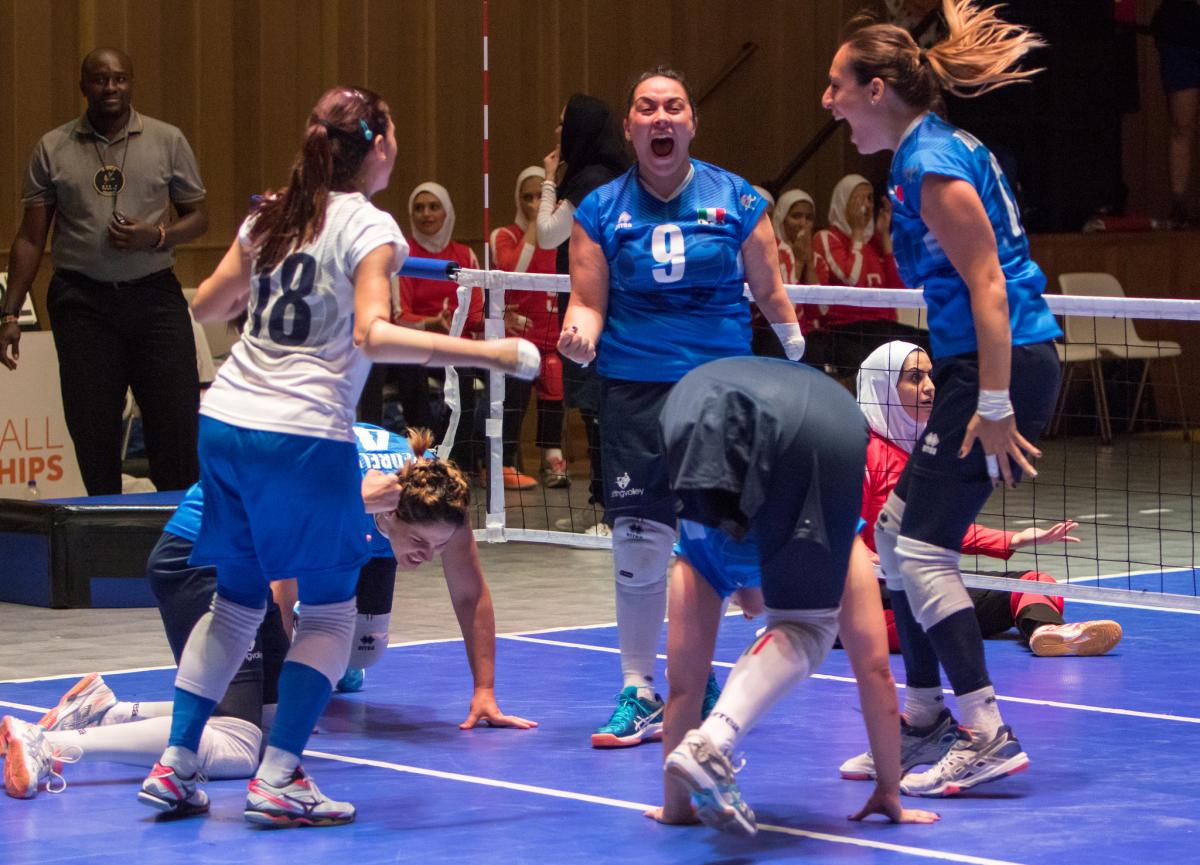 ⒸWorld ParaVolley
By Santiago Menichelli
Italy burst onto the women's sitting volleyball international scene just three years back. It was at the 2017 European Championships in Porec, Croatia and they finished seventh.
A year later, they were a completely different team at the World Championship in the Netherlands.
After beating Slovenia and Iran in the first round, the Italians advanced to the quarterfinals and sprang a major surprise, beating hosts Netherlands 3-2 in Rotterdam.
With the telling result, they heralded the arrival on to the big scene and for the first time in the history of the tournament, the Dutch had not finished in the top four.
Italy were shot out in the semi-finals by Paralympic champions USA 3-0, but the young team had clearly taken giant strides.
Dream come true moment
Italy were no longer the minnows when Budapest staged the 2019 European Championships. Still everyone was stunned by their clean sweep 3-0 win over Germany in the semi-finals.
Francesca Bosio was the star of the match, scoring 25 points and saw her side to their first European final – more importantly, ensuring a ticket to the Tokyo 2020 Paralympic Games.
Russia took the continental gold after winning the final, but it was clear that Italians had matured into a force in the sport in a short span.
"When I first played sitting volleyball, I never would have imagined that just three years later we would qualify for the Paralympic Games. For me, this is a dream come true," said Bosio.
"We worked very hard to qualify for Tokyo. Every single training session we have had over the last three years was keeping in mind to get us ready for Tokyo 2020."
Looking ahead with hope
Bosio went to reveal that there are a few changes in the team, but they have not disturbed the core.
"The side is almost the same and we get along very well on and off the pitch. I'm very happy to be part of this group. I think that each one of us has the goal of improving as much as possible to be ready to compete against the strongest teams in the world.
"The girls are full of fun, humble and I enjoy spending time with them. We all are keen to make a mark at Tokyo as sitting volleyball in Italy is not as well-known as other Paralympic sports, nor is it widely practiced."
Bosio attributes the team's huge improvement to their training regime.
"The main reason is that we trained very hard. In addition, we have a very experienced staff behind us, and we have to thank the Italian Federation for the support they give."
The 26-year-old feels that her best is yet to come. "I want to play volleyball for a few more years and as I always have fun doing it. I want to give my best during the Paralympic Games and then carry on improving in the years to come."