Gold and silver for China in wheelchair fencing team epee events at Tokyo 2020
Chinese squad outscores Ukraine in the women's final and loses a tight battle to the Russian Paralympic Committee in the men's event
27 Aug 2021
Imagen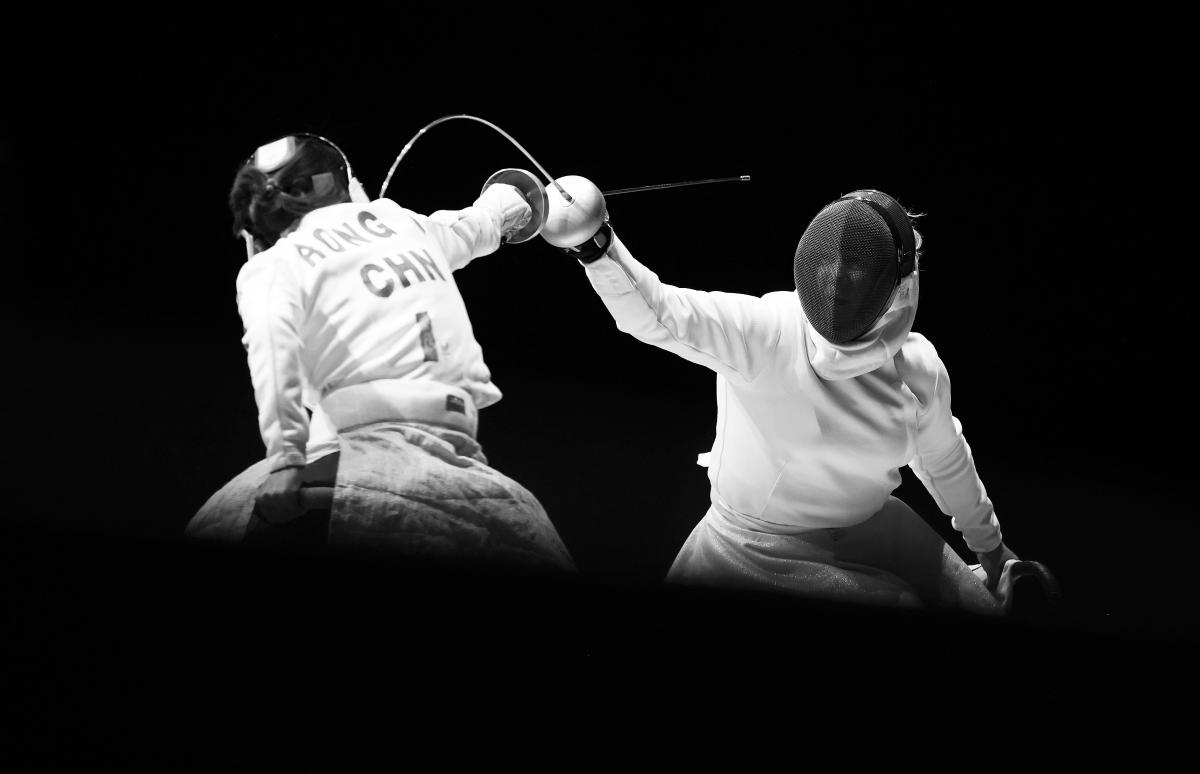 Ⓒ Naomi Baker / Getty Images
By OIS
The Chinese wheelchair fencing team claimed two more medals in the Tokyo 2020 team epee events this Friday at the Makuhari Messe. While the women beat Ukraine easily 40-17 and claimed gold, the men's squad lost in a tight battle against the Russian Paralympic Committee 45-39. 
"I tried my best to win every bout I was in, and so did my teammates so the result came out like that," said Rong Jing, who won her fifth gold medal at the Paralympic Games, to the Olympic Information Services.
Another key player was Tan Shumei, who won three gold medals in only three days and three different events. "She's the rookie at the Paralympics on our team, but she's been amazing. She always tries her best in every match and she won everything., said Rong of her teammate. Bian Jing completed the squad.
In the men's final, Maxim Shaborov, Artur Yusupov and Alexander Kuzyukov led the Russian Paralympic Committee to a win against China 45-39, preventing the rival from claiming two golds.
"Today was extremely tough, every match was a tough one. But we just gave it everything we could and we were really focused, and we got the result we wanted," affirmed Kuzyukov, who had one a gold medal already in the epee individual event:
"I'm just so happy that I now have two gold medals. And it means so much to me to win this one for team RPC."
Epee individual category A gold medallist Piers Gilliver led Great Britain to victory over Ukraine in the men's bronze medal bout, while RPC took third place in the women's epee team with a win over Hong Kong China.
The foil individual men and women's category A and B events follow in the wheelchair fencing calendar on Saturday at the Makurahi Messe.