Great Britain's Sarah Storey on hunt for second cycling title of Tokyo 2020
Paralympic France debutant Alexandre Leaute also back in action after two medals on track
30 Aug 2021
Imagen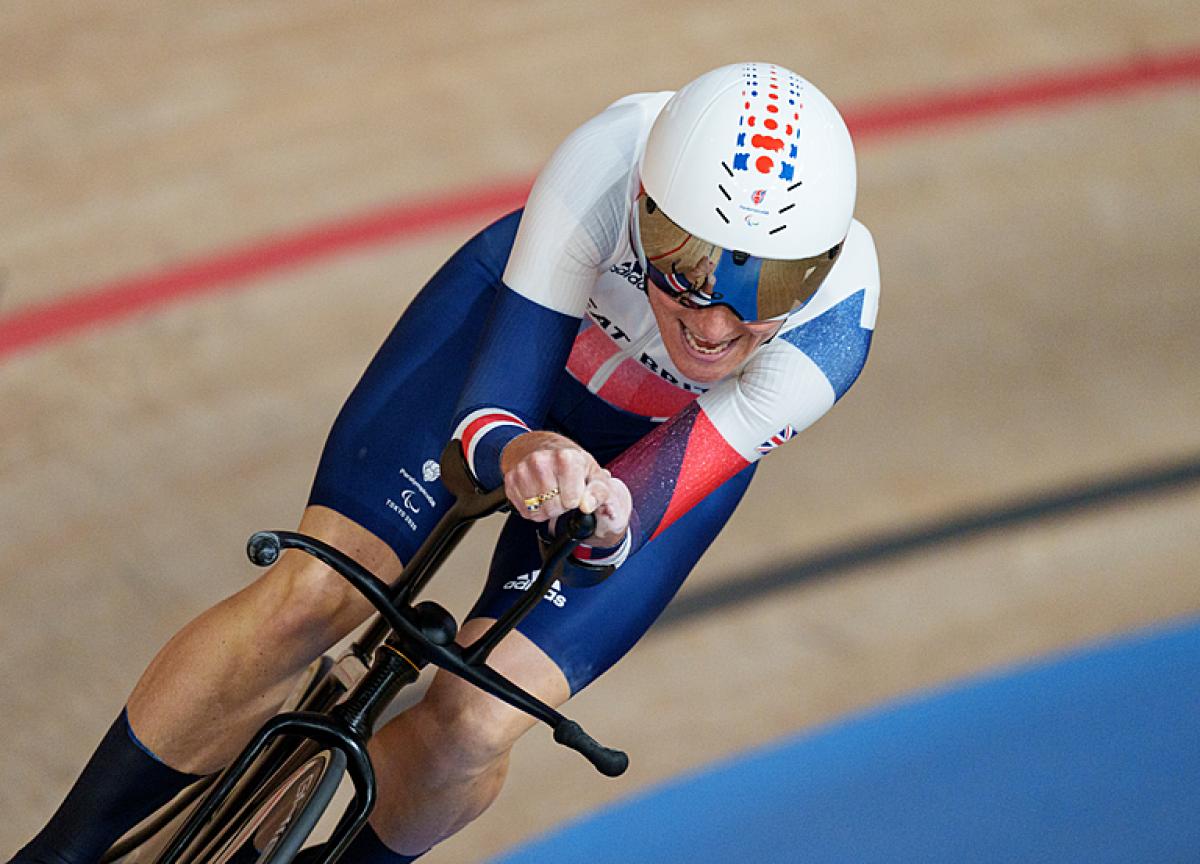 ⒸOIS/Thomas Lovelock
By OIS
Sarah Storey of Great Britain can establish herself as the greatest Para road cyclist of all time as she looks to win two titles for a third consecutive Paralympic Games at Tokyo 2020.
The 43-year-old, pictured, finished first in the LC1/LC2/CP4 time trial at Beijing 2008 and won the C4-5 road race and C5 time trial at London 2012, defending her titles at Rio 2016. This makes her the only athlete with five Paralympic cycling road gold medals, aiming to make it seven as four days of action at the Fuji International Speedway start on Tuesday.
And the odds are in her favour. Since 2009, Storey has won the two events in the eight world championships she has participated in, most recently at Cascais, Portugal earlier this year.
"I'm my biggest competitor," said Storey, who started her Tokyo 2020 campaign with a cycling track gold medal and a world record.
"I won the world championships in June and I'm obviously in good shape so I just need to keep my head on and focus on the process and fingers crossed those races go well."
Winning one gold and a silver in the Izu Velodrome last week, Paralympic France debutant Alexandre Leaute is also confident his form is good enough for more glory in the cycling road.
"I feel really strong in my head and my legs," said the 20-year-old, who competes in the C1-3 road race and the C2 time trial.
"For the time trial I really expect a gold medal. In the road race I will do my best and we can maybe expect a medal there too."
Slovakia's Jozef Metelka, Tristan Bangma of Netherlands and Australia's  Paige Greco are three other cycling track champions in a good position to win on the road, while Sunday's triathlon champion Jetze Plat travels to Fuji chasing a golden treble.
As 214 athletes race for medals in 34 events, Matthias Schindler believes the course's climbs could be a challenge.
"It's really tough," said the 39-year-old, who hopes to turn his three consecutive world championship C3 time trial silver medals into gold.
"I'm a heavy rider in my class so I'm not really happy about the climb in the end. I have to do three laps so I really need to make sure I have some energy left."