How Ostrava is getting ready for the 2021 Worlds
Czech city preparing more surprises and the return of mascot Samson when the world's top eight-ranked teams meet in June
27 May 2021
Imagen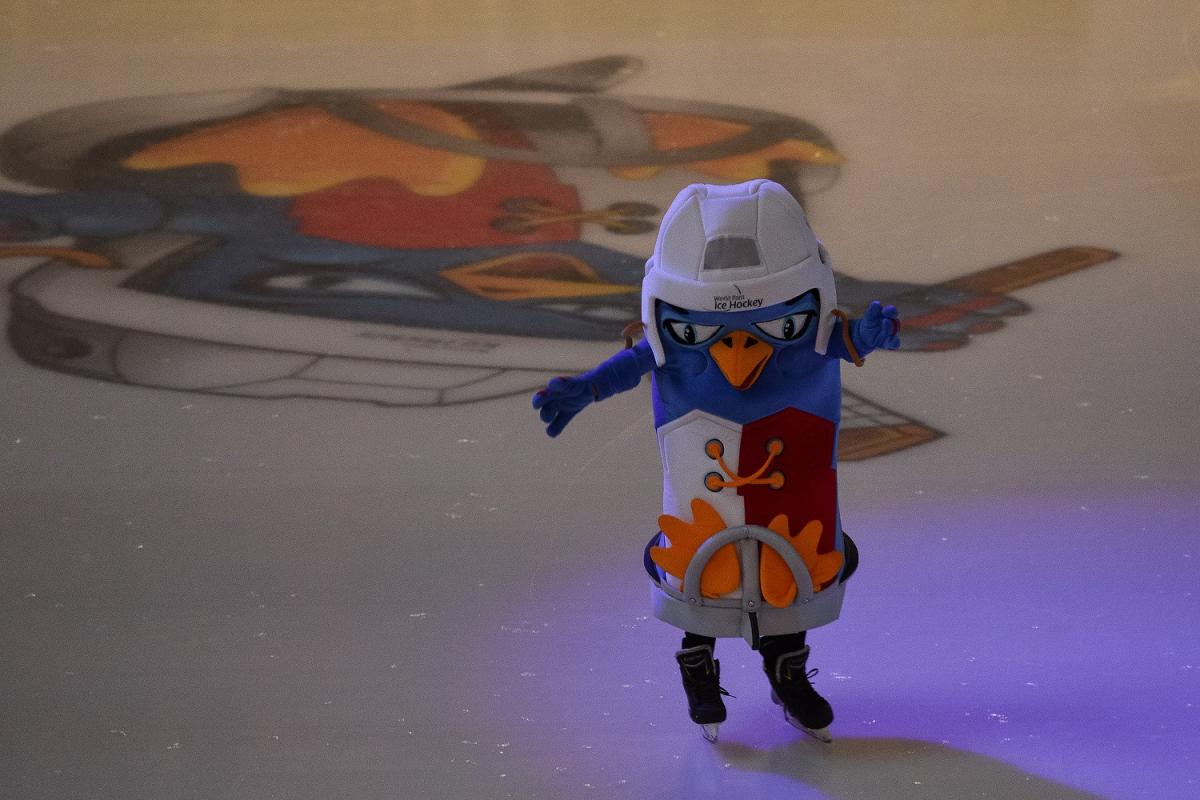 ⒸOstrava 2019 LOC
By Stuart Lieberman | For World Para Ice Hockey
For the second consecutive time and the third time in history, the World Para Ice Hockey Championships will take place in Ostrava, Czech Republic.
From 19-26 June, the world's top eight-ranked teams will compete for a world title and five Beijing 2022 Paralympic qualification slots.
With less than a month to go until the event, we checked in with Jiri Sindler, the Head of the Local Organising Committee (LOC) for a fun Q&A.
1. How are preparations coming along in Ostrava?
Preparing for the Ostrava 2021 World Para Ice Hockey Championships has been challenging. We have never been in a similar situation before, so we constantly had to deal with challenges along the way in order to make the championships as successful as we can. However, we are all very excited. The entire team has gone into overdrive, especially over these last few months. We're a well-oiled machine, so I'm certain that all this hard work will pay off.
2. What exciting activations are the organisers doing to build momentum for the event?
The new and improved anthem is probably the most exciting thing. We have approached the Janáček philharmonic orchestra in Ostrava to upgrade the Para ice hockey anthem and we are very excited about the result. In terms of advertising, we have increased the number of billboards all over the region.
Our media team has also been very active on our social networks, with the goal of attracting new as well as our loyal Para ice hockey fans. Our communication team has also been working on promoting the powerful stories of multiple para ice hockey players. We named these videos "Para stories" and you can find them on https://parahockey.cz/.
3. How will these World Championships be different than 2019?
Our aim is to ensure the maximum safety of everybody involved in the championships. The difference is that this year we are not able to facilitate as many spectators in the arena, obviously, due to the pandemic situation we are all currently in. However, our approach to making this event memorable has not changed.
4. Is Para ice hockey more popular in your region now than it was in 2019?
Definitely. The wave of support we received from the fans after the 2019 World Championships has been amazing. It has definitely increased the interest in Para ice hockey.
5. Should we expect the same mascot to return?
Yes, Samson is making a grand return to this year's championships.
6. What are you most looking forward to at the event as the head of the organizing committee?
I'm most looking forward to seeing the world's elite in our city again. There will be exciting, on-the-edge of my seat type matches and an amazing atmosphere.
7. Will there be any fun surprises for viewers at the event (like fireworks on the ice in 2019)?
There will be, but I'm keeping that a secret.