Japan, Iran break athletics world records in Incheon
Iran's Ali Mohammadyari and Japan's Yukiko Kato break world records on the penultimate day at the Incheon 2014 Asian Para-Games.
23 Oct 2014
Imagen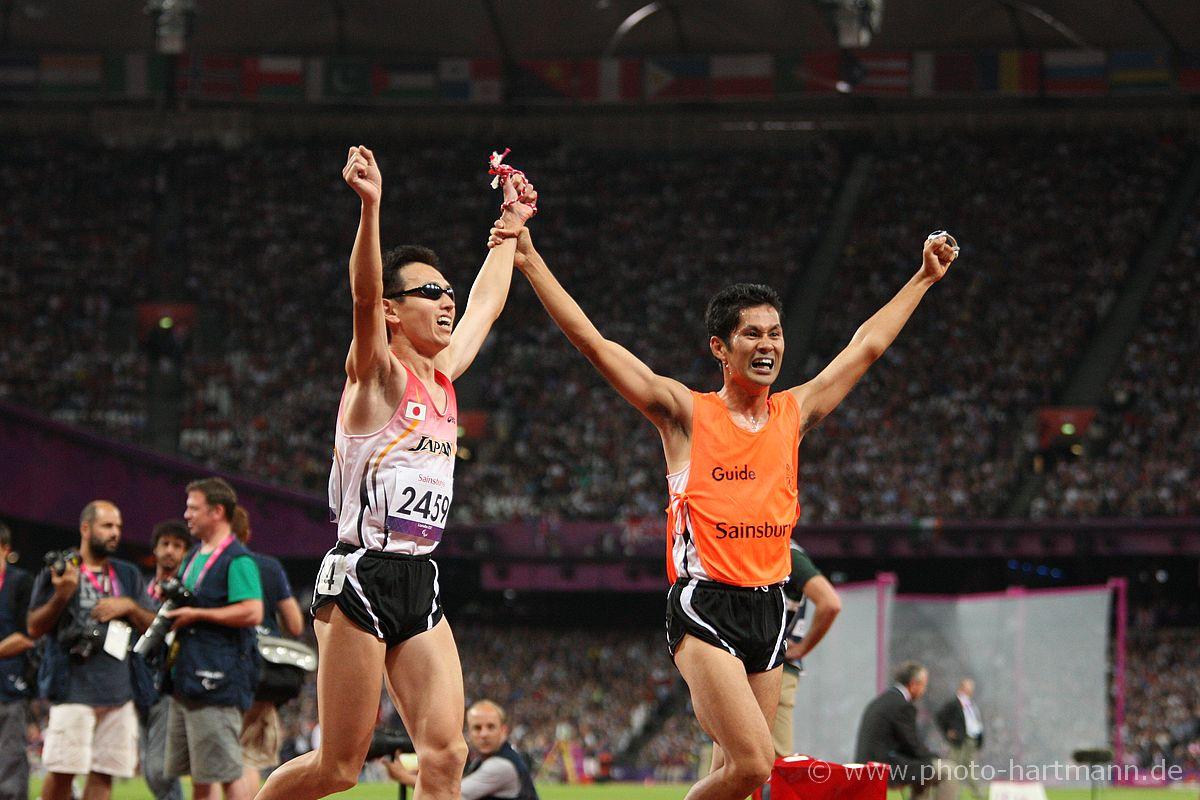 Ⓒwww.photo-hartmann.de
By IPC
Another two world and two Asian records were broken on Thursday (23 October) in the athletics at the Incheon 2014 Asian Para-Games in South Korea.
It means that six world records have now been broken in the competition so far, which runs until 24 October.
The first came in the men's discus F56, as Iranian Paralympic bronze medallist Ali Mohammadyari set a new world record of 45.49m, beating compatriot Parvis Golpasandhagh (36.21).
Japan's Yukiko Kato then broke the record in the women's shot put F20/41/46 with 12.21m (1031 points).
A new Asian record also went Japan's way, as Shinya Wada won gold in the men's 800m T11 with a time of 2:08.97.
And Iran's Hassan Asgari also became an Asian record holder, with a 2:03.09 victory in the men's 800m T12.
Track
It was a successful day for Japan all around, with Hirokazu Ueyonbaru (2:09.82) winning the men's 800m T52 final in dramatic fashion, beating Thailand's Pichaya Karattanasiri (2.09.83) by just one-hundredth of a second.
His countryman Keita Sato scooped the men's 100m T44 in 12.10, before he and his team of Tomoki Tagawa, Toru Suzuki and Atsushi Yamamoto won the men's 4x100m T42-47 in 45.12.
It was also a fruitful day for China, with Huzhao Li winning the men's 800m T53 in 1:45.16, before Lisha Huang claimed the women's 100m T53 gold in 16.68, Guangxu Shang (11.73) topped the podium in the men's 100m T37 and Guohua Zhou (12.56) won the women's 100m T12.
Another gold went Wenjun Liu's (16.49) way in the women's 100m T54, before Yingli Li, Yuanhang Cao, Ping Liu and Junfei Chen won the women's 4x100m T35-38 in 59.20.
And finally, their team of Yangfeng Cui, Yang Liu, Huzhao Li and Chengming Liu won the men's 4x400m T53/T54 in 3:07.87.
There was a clean sweep of the podium for Thailand in an incredibly close men's 800m T54, as Saichon Konjen (1:35.62) emerged victorious ahead of Rawat Tana (1.35.83) and Prawat Wahoram (1.35.89).
Further success for Thailand followed in the men's 200m T11, as Kitsana Jarchuy won in 24.24.
Uzbekistan enjoyed double success with Marufjon Murodulloev winning the men's 800m T36/46 in 1:57.88, and Fakhriddin Khamraev taking gold in 23.10 in the men's 200m T13.
Their relay team of Miran Sakhatov, Doniyor Saliev, Ulugbek Chariev and Fakhriddin Khamraev then won the men's 4x100m T11-13 in 44.25.
Iraq's Abbas Hatem Jaber Al-Darraji claimed one of the last titles of the day, with victory (12.33) in the men's 100m T35/38.
Field
It was a strong day for Iran in the field, as Abdolreza Jokar won the men's javelin F53/54 in 20.19m (873 points), before Seyed Hosseini Geshnigani (40.14m) took home the men's discus F35/36 title.
And that success continued, as Jalil Bagheri Jeddi (10.53m) scooped the men's shot put F55/56 title, Masoud Heidari (45.20m) won the men's discus F12 and Javod Ehsani Shakin claimed victory in the men's discus F57 with 43.90m.
China's Ni Ma bounced back from narrowly missing out on gold on Wednesday (22 October), to win the women's shot put F37 with 11.96m, beating compatriot Qianqian Jia (9.68m).
A Chinese one-two ensued in the women's discus F44, as Yue Yang (40.40m) beat compatriot Juan Yao (37.98m), before Xia Dong claimed the title in the men's javelin F37/38 in 52.80m, and Cuiqing Liu (4.46m) the women's long jump T11/12.
Qatar's Aldulrahman Abdulqadir Abdulrahman scooped the men's shot put F34 title, with 10.54m.
The Asian Para-Games see athletes competing from 41 nations across 23 sports.