Josh George: The Inside Track on Gold Coast 2018
US wheelchair racer talks to Australia's Commonwealth Games athletics co-captain Kurt Fearnley
04 Apr 2018
Imagen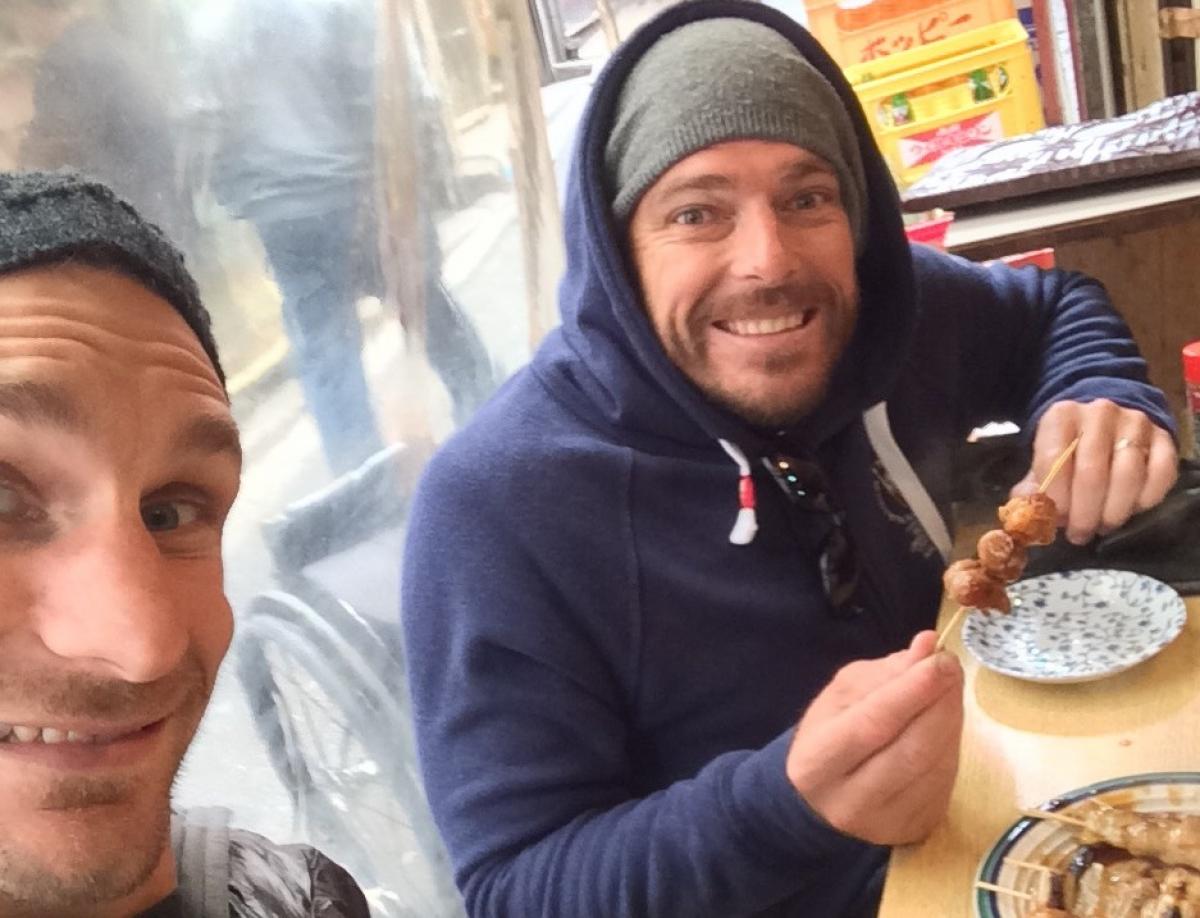 ⒸJosh George
By Josh George
"It's good because it just allows peer to peer conversations to happen like in no other venue. We're able to sit down and offer insights into our progression, our ideas of sport and understanding of sport with our able-bodied peers, and across the Commonwealth."
As an American, I have never really paid attention to the Commonwealth Games (shocking, I know), but I have recently spent some time getting up to speed on one of the most unique events in the world.
The Commonwealth Games is the largest competition in the world that includes medal events for both able-bodied athletes and athletes with disabilities.
Intrigued by the progressive nature of this event, I tracked down Kurt Fearnley for a chat.
I thought I would start out easy.
Me: How many Commonwealth Games have you done?
Kurt: Two.
Me: So this will be your third?
Kurt: Three.
Me: This will be your fourth?
Kurt: No! I thought it was a speed round so I was ready to give one-word answers. This will be three.
This strategy obviously worked.
Me: This will be the third, alright. What Para events are offered this year?
Kurt: 38 medals across seven sports
Me: Nice, and what events are new to this Games?
Kurt: The marathon?
I can sense a smile and know there is more to come. There has to be, right?
Me: Okay...
Kurt: Since the last one, 15 new events. I couldn't name them all. Triathlon is one. The marathon is one.
Me: Okay cool. How did these races come to be part of the programme and how did Para events go from being exhibition events to medal events?
Kurt: I think it's just been a progression in general, Para sport in general. We were [in the Games] from 1994. I think that every exhibition event has the intention of becoming full medal status. I think our first full medal status Games was 2006, Melbourne. But it is just the progression of the sport and the growing relationship, I think, between Commonwealth Games associations and the Parasport movement.
Cooking with dynamite now. Quick, follow up with a new question!
Me: And you were fully involved with that growing relationship this time. You're on the board for the Commonwealth Games, is that correct?
Kurt: I was on the Sport and Technical Advisory Board for Gold Op; the Gold Coast Operating Committee.
Me: Right right...
I am a conversational guru. Fortunately, he continued.
Kurt: I can't claim responsibility for the expanded Para sports program. That was on the agenda from day one of the bid.
Me: So before you even became involved?
Kurt: The phone call to bring me [on board] was while we had delegates out in the trial phase of the bid, before we had started with the official bid.
And the word from the inception of Gold Op was that they wanted to have the biggest Para sports program ever, and that they wanted to make sure that was one of the legacies of the Games. They have been strong, strong advocates of that every step of the way.
Me: What does it mean to you to be working with a committee, and racing at a Games, where there are Paralympic athletes, Olympians, able-bodied, disabled, all running in the same programme, all living in the same village, virtually no separation?
Kurt: It's great.
[Pause, followed by laughter.]
Do you want me to expand?
Me: Hahaha yeah, if you don't mind.
Kurt: It's good because it just allows peer to peer conversations to happen like in no other venue. We're able to sit down and offer insights into our progression, our ideas of sport and understanding of sport with our able-bodied peers, and across the Commonwealth.
Even within individual countries, the relationships forged in Commonwealth Games can progress relationships between sports into the foreseeable future.
Me: In the United States, I couldn't imagine anything like this happening. I'm a little bit jealous that you guys get to do this.
Kurt: I don't know. I think that we, what's happening now, it's just the start. Other countries are going to catch on. When they see our Para athletes put into leadership teams within our combined mainstream sporting teams, other countries will see the good that comes with it and they will progress. I can guarantee that this is not the last time you will see Para athletes captaining these teams.
Me: [again with the enthusiastic support] Yeah.
Kurt: And we won't be the only country that does it. It will go into the US. Tatyana McFadden will captain a combined team.
Me: That would be something to see! So a couple more questions. You're racing two events - what are you most looking forward to?
Kurt: The marathon.
Me: Absolutely. That's something that you were pretty excited to see being put in.
Kurt: Yeah, absolutely. It's my favourite thing. I love marathons. To see one in the Commonwealth Games is something I never imagined I would be able to see, or compete in. This is an opportunity of a lifetime.
Me: I think it is kinda neat that your career on the track... you started with a home Games, the Sydney Paralympics, and now you are finishing your track career racing at home, in the Gold Coast, at the Commonwealth Games. How cool is that, to begin and end an illustrious track career on home turf?
Kurt: It's awesome. Again, it is something that I didn't think I would get the opportunity to do. It's one of those opportunities that when they present themselves... I knew six years ago that this was going to be on the programme and I jumped at it.
Me: Are you a little humbled and awestruck that maybe 18 years ago when you raced in Sydney no one really knew who you were, and now everyone in the stadium is going to know your name and what you've done? How does that make you feel?
Kurt: You know what, Josh, I haven't even thought about it. Thanks for making me more nervous!
Success!
Me: Hahaha, well you're welcome.
Kurt: Ah no man. It's exciting. It's been such a long period of time. A lot of races, a lot of years. It's been a hell of a journey.