Lima 2019: Cycling best medicine for Perea
Colombian star beating the odds
05 Jul 2019
Imagen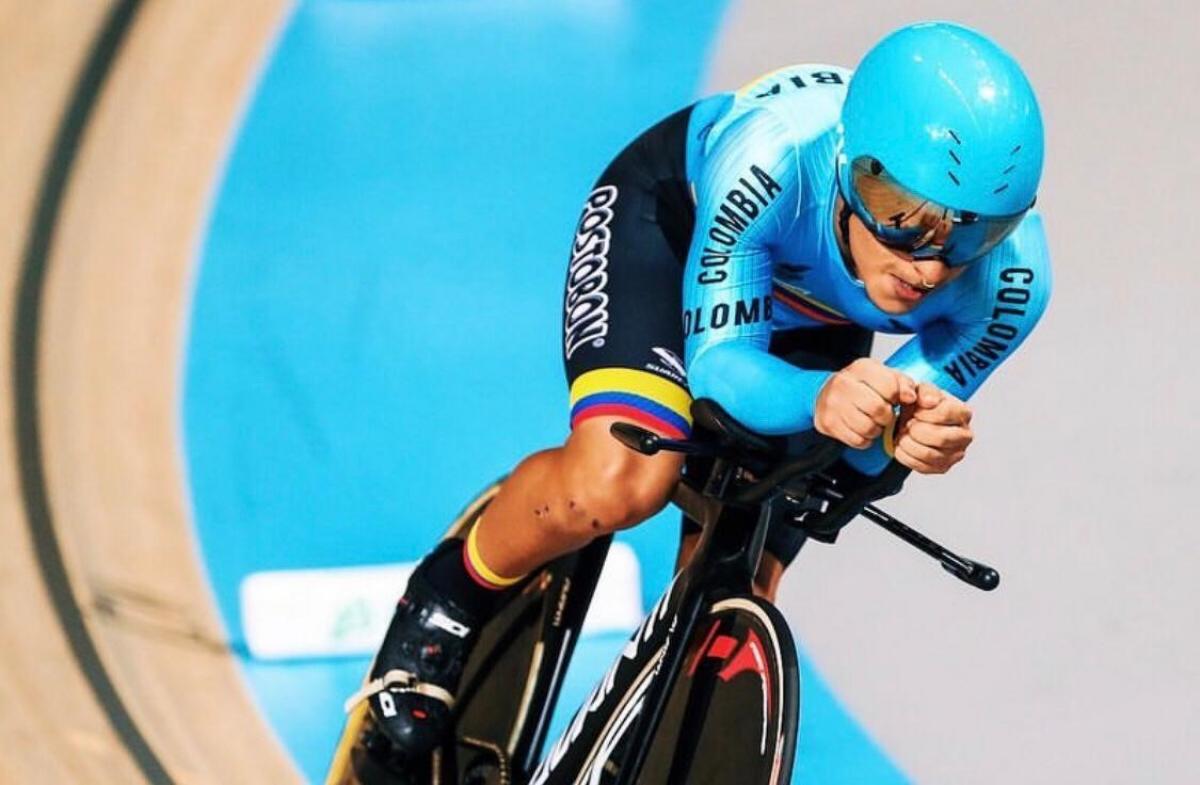 By IPC
"There is nothing more gratifying than if what you do from the time you awake to the time you go to bed is something you love"
Alejandro Perea Arango will be busy at August's Lima 2019 Parapan American Games in Peru, competing in three cycling events on the track and two on the road.
"My goal is to get to as high as possible on the podium and hopefully it will more than once," Perea said.
The 22-year-old Colombian is one of cycling's rising stars.
At the 2018 UCI Para Cycling Track World Championships in Rio de Janiero, Brazil, he seemed to come out of nowhere to win two gold medals.
Perea had never won a World Cup medal and was competing at his first World Championship.
No overnight sensation
"It wasn't a medal that happened overnight. I wasn't an overnight sensation. This was six years in the making," Perea said.
Perea began riding a bike at 2 and it became his passion. He has had one goal in mind – waking up every day at 5am to train to be among the best.
"I haven't had a social life that many young people my age have. I have sacrificed going to bars, going to the movies, going out with girls because the next day I might have a competition," Perea said.
Not that he is complaining.
"There is nothing more gratifying than if what you do from the time you awake to the time you go to bed is something you love," he said.
Perea's World Championship results were celebrated in Colombia, a country where cycling is one of the most popular sports.
"It was a phenomenon. I was the only cyclist – professional, able-bodied or Para athlete to win two golds at one World Championship. Nobody has ever done it before and for me, to make history – that's something all of us want, to leave as a legacy in our lives," he said.
However, he is quick to point out the celebrations for Para sport do not last long.
"You have to enjoy your 10 seconds of fame. When you come back home everyone congratulates you. But two weeks later, nobody remembers what happened," he said.
Sets new world record
Perea proved it was no fluke in March of this year, winning the World Championship in the one kilometre C2 race and speeding to a new world record.
But Perea recently posted a video on Facebook asking the Colombian government to help provide more coverage of Para events. That would help him get more sponsors and financial support.
He said the Colombian Para cycling team is not able to afford the best bikes and support team including mechanics and message therapists that many of the better resourced teams have at the big competitions.
"Having the best bike and equipment helps you gain a few thousands of a second but winning at World Championships and getting world records comes more from the will and courage you have inside," Perea said.
He is not fazed either by the fact that when he is on the starting line looking at many of his rivals, most are almost twice his size.
"I have always been ambitious. Somebody bigger than me doesn't scare me. I think that's what makes the difference. I know a lot of others who say they can't win because they don't have this or don't have that, but I always think in my mind that even if I have the worst bike, I'm still going to win," Perea said.
Cycling is best medicine
Cycling played a key role not only helping him discover his impairment but helping him treat it as well.
When he was younger, friends and family noticed he walked a little different and fell easily.
When he was 15, he found out why after he started to go on longer bike rides of an hour or two and ended up with terrible joint pain.
It turned out he had a genetic condition that affects the growth of his bones and especially his joints. While there is no cure, cycling helps.
"Cycling is the best medicine because my bones are very rigid. I have to be in constant movement in sports that aren't high impact like cycling," Perea said.
"I've seen many times people with an impairment limit themselves. More than having physical limitations, it's mental. I've seen people get depressed and not go out.
"All the things that life has put in my way as hurdles to get over, I want to use as inspiration for others. So that they can see if I can do it, they can do it too, whether it's in cycling, sport in general or in their daily lives."