London 2017 launches resale scheme for Worlds tickets
The aim is to safeguard tickets for the 2017 World Para Athletics Championships and the IAAF World Championships.
01 Mar 2017
Imagen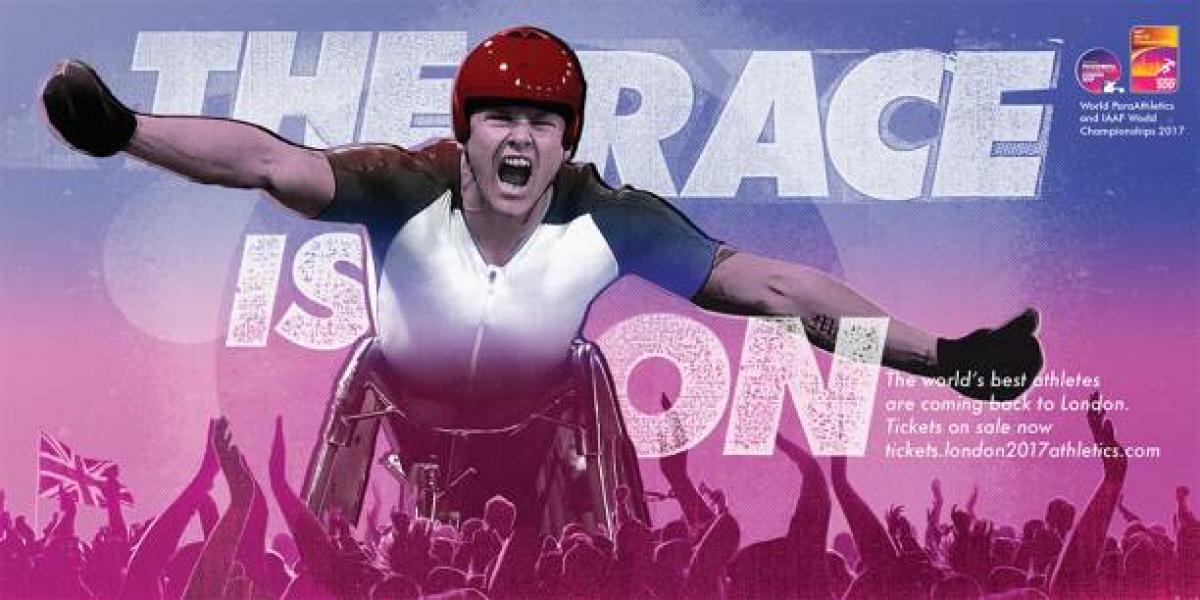 ⒸLondon 2017
By London 2017
The organisers for both the World Para Athletics Championships and the IAAF World Championships London 2017 have launched a ticket resale process to ensure tickets for the most popular sessions remain available to genuine fans of the sport.
The scheme will enable those wishing to re-sell their tickets to do so via their official ticket account to another genuine athletics fan. This decision seeks to avoid ticket touting.
With a number of stadium sessions now unavailable, London 2017 have acted to ensure anyone wishing to re-sell tickets for genuine reasons can do so to other fans of the sport through the official website.
The resale process will launch at 10:00 am local time on 6 March 2017, with buyers able to mark their 'purchased' tickets as available for sale once more within their official ticket account. With tickets not yet in circulation, only resales through the official ticket website will be guaranteed as genuine.
London 2017 Championship Director Niels de Vos said: "Ticket sales for both Championships have proved a huge success with a number of sessions massively over-subscribed and with that comes a responsibility towards genuine sports fans.
"Launching the resale platform ensures that people with genuine reasons for resale have a chance to realise the face value of their ticket by selling to another fan.
"The Summer of World Athletics is the biggest sporting event in the world in 2017 and we are acknowledging that with a robust and fan-friendly ticketing service that offers re-sellers and buyers security that no other platform can offer."
Tickets for the Summer of World Athletics, including those offered by purchasers for resale, return to on-sale at 10:00 am on 8 March 2017. Tickets were first put on sale via ballot in August 2016, seeing overwhelming demand with over one million tickets requested. Over the past few weeks, tickets have been off sale whilst being allocated specific stadium seats.
The London 2017 World Para Athletics Championships will take place between 14-23 July.
More information is available on London 2017's website.