London Calling – Canada's Brent Lakatos
In a new weekly series we hear from the world's top Para athletes hoping to head to Great Britain this summer for the London 2017 World Para Athletics Championships.
03 Apr 2017
Imagen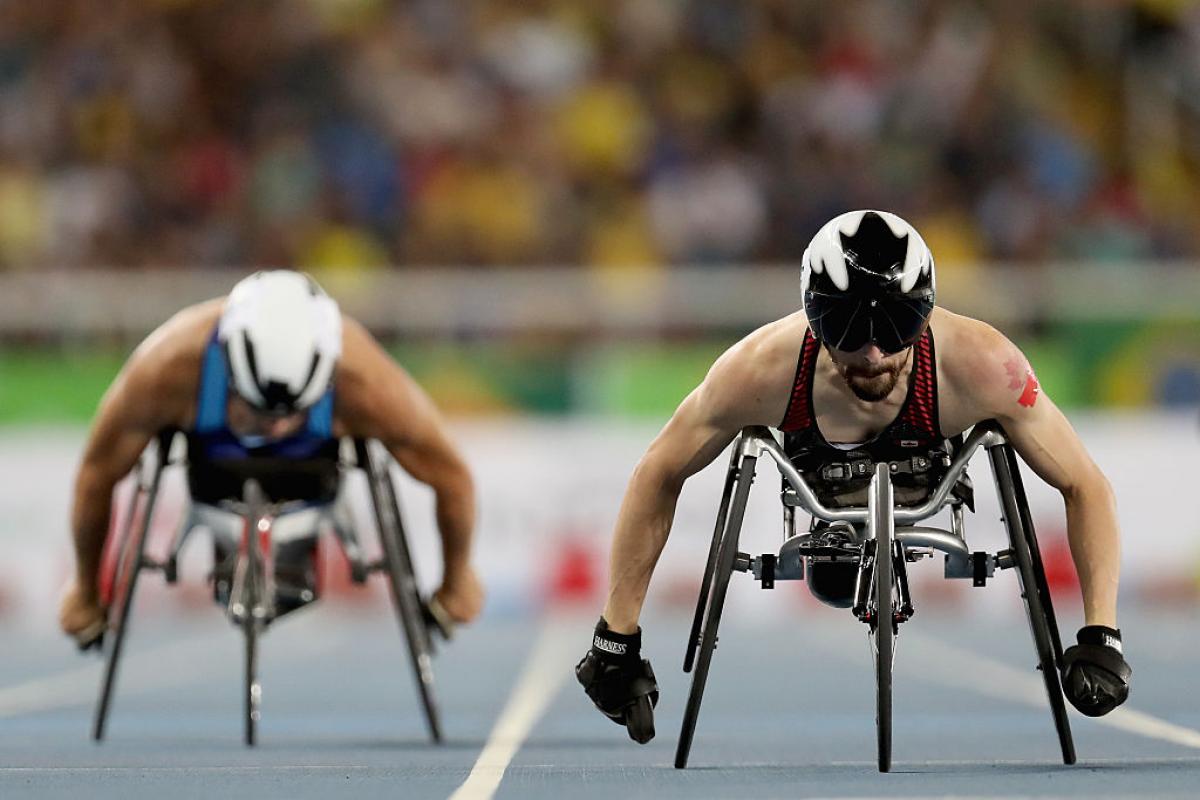 ⒸGetty Images
A return to London, Great Britain, for this summer's World Para Athletics Championships will be a reminder of where it all changed for Canadian Brent Lakatos.
The T53 wheelchair racer considers the 2012 Games, which took place in the British capital, to be a major turning point in his track career.
In Athens 2004 and Beijing 2008 Lakatos finished outside the medals; all that changed in 2012 when he finished second in the 200m, 400m and 800m T53.
"London 2012 was like the start of the second phase of my career," admitted the 36-year-old, who went on to top the podium four times at the World Championships in 2013 and three times in 2015, then win gold, silver and bronze medals at Rio 2016.
"I managed to get three silver medals (in London), unexpectedly. And that's what propelled me in to 2013 when I won golds, and then since then I've been doing really well.
"So not only was it really good for me personally and the best Paralympics that there have been, but it will always hold a special place in my heart. I'm really looking forward to going back to that arena with a major Championships."
Of course this time circumstances will be different. Back then Lakatos was the man doing the chasing, this time around he has global titles to defend.
"It's going to be very difficult!" he laughed.
"In Rio I headed in full of confidence and fully thinking I was capable of winning three gold medals. And after Rio we saw that Pongsakorn Paeyo from Thailand got way faster than he's ever been before.
"I wouldn't say that I'm the marked man - I've definitely got to defend the 100m and 200m, those will be my strengths. But he's the guy to beat right now in the 400m and 800m.
"I'm really looking forward to it because for the first time since 2012 I'm going in looking to try and catch someone, or take a gold medal that I would think someone else is the favourite for at the moment."
While Lakatos may be looking forward to the challenge, he believes that Paeyo, who clinched 200m silver and 400m bronze at the 2015 World Championships, is capable of more.
But the Canadian is leaving no stone unturned in his hunt for further global titles.
"He (Paeyo) had my number in Rio and it's not like I had any poor performances. I'm not disappointed in any of the races I did and so I've made some changes since then," admitted Lakatos, who has switched to hard gloves in a bid to get even faster.
"If I'd kept on doing the same thing Paeyo would've kicked my butt again."
Changing gloves was a decision Lakatos did not make lightly, for while he believes he will benefit in the long run, there are negatives too.
"Working with new gloves, it doesn't come easy, it's a major change. Not only the gloves but they change your pushing technique too and all those things I was not looking forward to training every day," he explained.
While Lakatos looks to make valuable gains where ever he can, he is not counting on any home advantage – despite living in Great Britain since 2013.
The seven-time world champion shares a home with his wife, the Paralympic long jump silver medallist Stef Reid. Her British teammates include Mickey Bushell and Mo Jomni – track rivals to her husband.
"I know that there will be some people in the crowd cheering for me, like my friends, but I would doubt that even the small minority of the audience will be cheering for me over Mickey or Mo Jomni or someone like that - most people would probably not be aware that I live in the UK," he explained.
Still, returning to the Olympic Park will be a welcome reminder of all that he has achieved over the last four and a half years.
"I've raced there a bunch of times – I've raced there every year that they've had an Anniversary Games, and I raced there a bunch at London 2012.
"Out of all the athletes, I've probably been on that track more than pretty much everyone. So it's definitely one of my home tracks and I'm looking forward to going back there."
Lakatos is likely to one of 1,300 Para athletes set to compete at the London 2017 World Para AthleticsChampionships between 14-23 July. To buy tickets, visit the London 2017 ticket page.