London to host biggest ever summer of World Athletics
Tickets for the London 2017 World Para Athletics are back on sale following high demand.
08 Mar 2017
Imagen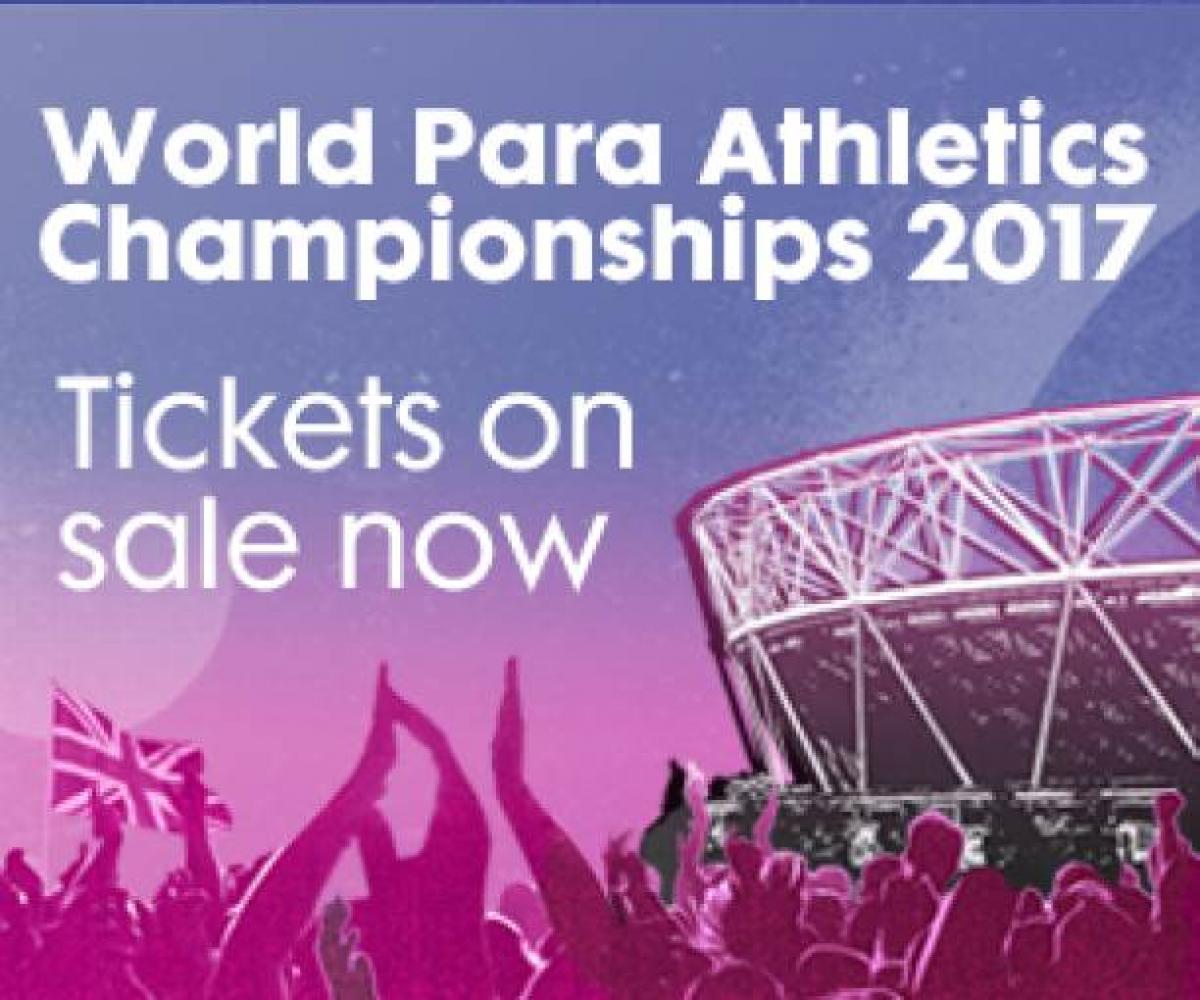 By London 2017 and IPC
London, Great Britain, is set to host the biggest ever summer of World Athletics, as World Championships for both Para athletics and able-bodied athletics are celebrating record ticket sales.
Tickets have returned to sale for both the World Para Athletics Championships (14-23 July) and the IAAF World Championships London 2017 (04-13 August) with availability once more within all sessions.
Organisers have also increased the availability of the massively popular 'Bolt ticket' – a GBP 9.58 children's ticket in honour of the legendary Jamaican's 100m world record, following a huge response from families purchasing tickets.
Tickets were first put on sale via an application process in August 2016 seeing overwhelming demand with over one million tickets requested. Over the past few weeks, tickets have been off sale while customer orders are allocated to specific stadium seats.
Across both Championships more than 200,000 children's tickets have been purchased. For the World Para Athletics Championships, more than 100,000 tickets have been purchased for children as part of a Mayor of London backed schools ticket offer with 25,000 children's GBP 5 tickets also snapped up.
London 2017 Ltd Championship Director Niels de Vos said:
"It's brilliant to return to on-sale with availability across all sessions in both Championships. Since we opened up for sales last summer, first to the athletics family, then through to the ballot phase and eventual first-come-first-served sale, we've seen an amazing response.
"We're also thrilled to be able to increase the availability of our 'Bolt tickets,' which alongside the World Para Athletics schools offer will ensure hundreds of thousands of children will be a part of the Summer of World Athletics."
Multiple world and Olympic champion Usain Bolt said:
"It's great that the Bolt children's ticket has sold so well and that more children will get the chance to attend. Athletics is a sport for all the family and it's great to know that so many different age groups will be there in the stadium as a result of this offer. It feels good as an athlete to know children are getting a chance to enjoy the sport that has been so good to me."
Since the tickets went back on sale from 8 March, ticket holders have been able to sell any unwanted tickets via the highly-regarded official resale system using their official ticket account. The free system – which has been set up to ensure safe and responsible resale practices – enables genuine fans of the sport to regain the face-value cost of the tickets they have purchased, and for others to buy a genuine product via the London 2017 ticket website.
This will be the first time ever that a city has hosted both World Championships in the same summer.
For more information, visit London 2017 World Para Athletics' website.