London 2017 expands ticket offer country-wide
Thousands of British schoolchildren will get to experience the World Para Athletics Championships from 14-23 July.
04 Mar 2017
Imagen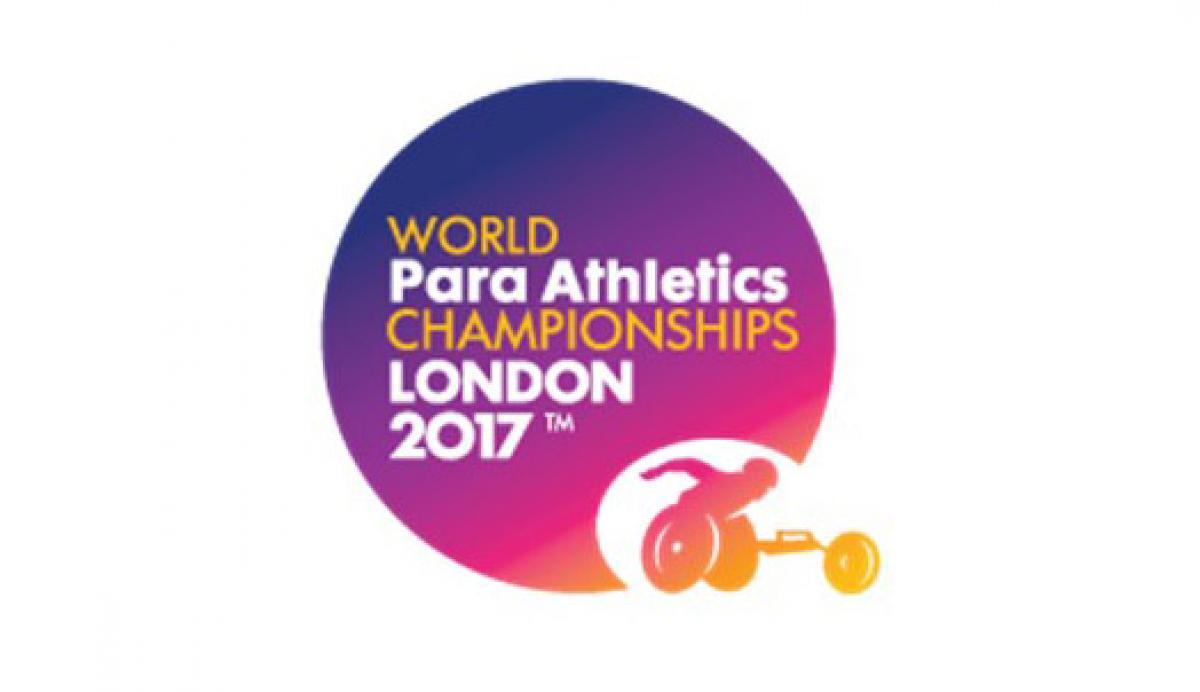 By London 2017
Following the overwhelming success of the London schools ticket offer for the 2017 World Para Athletics Championships, double Paralympic champion Libby Clegg has launched the nationwide roll out to give all schoolchildren across Great Britain the opportunity to attend this summer's biggest sporting event.
More than 1,000 schools from every single London borough applied for over 90,000 tickets during the initial window of the ticket offer. Now Clegg, who won double gold at the Rio 2016 Paralympic Games last summer, and her guide Chris Clarke are officially extending the opportunity nationwide following a special visit to The Cedars Academy in Leicester on Friday (3 March).
The offer creates the opportunity for tens of thousands of schoolchildren from across the country to experience a once in a lifetime trip to attend selected sessions of the World Para Athletics Championships, which run from 14-23 July at the London Stadium at the Queen Elizabeth Olympic Park.
Clegg, who is set to compete during the available schools sessions, said: "This is a great opportunity for schools nationwide to be part of the biggest sporting event in the world in 2017. I really enjoyed visiting The Cedars Academy today with Chris and their enthusiasm for the Championships was contagious. I have the most amazing memories of being in the former Olympic Stadium, both competing and cheering on my teammates, and I'm sure that all of the children who get to come along with their school to watch the World Para Athletics Championships will leave inspired by what they see. It's certainly an opportunity not to be missed."
Tickets cost just GBP 3 for schoolchildren with accompanying adults and teachers able to attend for free. Sessions available are the evenings of 17 July, 18 July and 19 July, and to meet the overwhelming demand, organisers have also made the morning of 16 July available for schools attendees.
Sally Wicken, Vice Principal at The Cedars Academy, said: "It was a very special morning having Libby and Chris pop into The Cedars Academy. They are such a successful partnership, as we saw at the Paralympic Games, and our pupils can learn a lot from both of them. Libby and Chris were a pleasure to have around and it is great that athletes so local to us are happy to take time out of their busy schedules to see us. As a school we are delighted to hear that the ticket offer for the World Para Athletics Championships is now available to every school in the UK and we will be putting our application in straightaway."
Niels de Vos, Championship Director for London 2017, said: "We're thrilled to be in a position to invite schoolchildren from across the country to what will be an incredible sporting event. We all cherish the memories from the London 2012 Paralympic Games and that unbelievable and thrilling atmosphere in the stadium. That's exactly what we'll be replicating this summer and we can't wait for schoolchildren to witness some incredible feats of sporting achievement."
Sports Minister Tracey Crouch said: "It is fantastic that children across the country are going to be able to see the best Para athletes in the world in London this summer for only GBP 3 a ticket. Our Paralympic stars made the country proud last summer in Rio and I am sure they will do just the same in the capital in July. I urge schools to apply for tickets and not to miss out on what will be an incredible, inspirational competition."
Applications are being accepted until 24 March online and will be open to all Great British primary and secondary schools.
For schools outside of London wanting to provide a school trip to pupils including travel, accommodation and a ticket to the World Para Athletics Championships, the Local Organising Committee are working with Sport Experiences schools travel package to provide this and can find more information here.
The World Para Athletics Championships and the IAAF World Championships will bring together 3,000 world-class athletes from more than 200 countries, who will compete in 30 sessions across 20 amazing days.