Madeira 2020: All you need to know
From multi-medallists to where the Portuguese island got its name from, get ready for the European Championships
26 Apr 2021
Imagen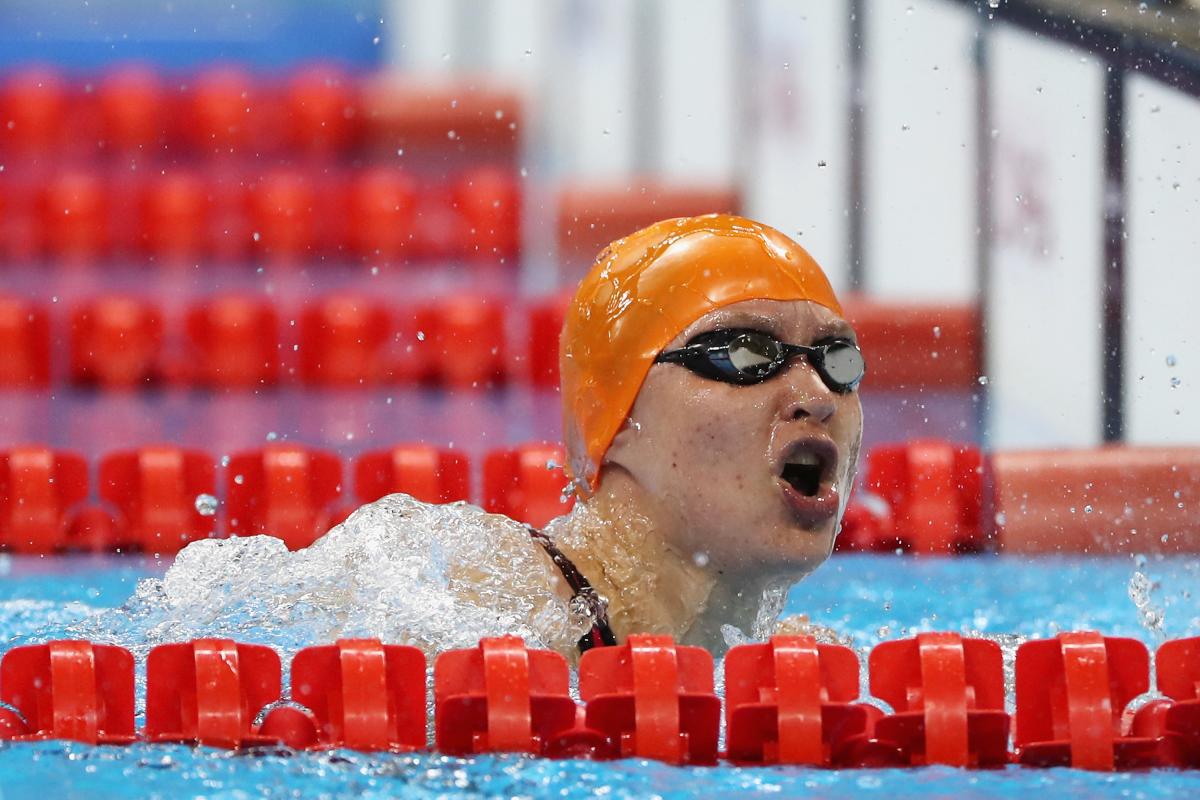 Ⓒ Buda Mendes/Getty Images
By World Para Swimming
In 20 days, Madeira will be home to the biggest Para swimming competition before the Tokyo 2020 Paralympic Games. 
The European Open Championships will take place from 16 to 22 May with swimmers from 44 nations set to compete in the Penteada Swimming Complex.
Here below is all you need to know about the Euros and the Portuguese island where the competition will take place.
A bit of history
Madeira Island got its name ("island of the wood," in Portuguese) due to the abundance of trees found by Portuguese sailors who discovered the place in the 15th century. It is an Autonomous Region of Portugal with around 290,000 inhabitants – more than a third of them living in the capital Funchal.
2020 or 2021?
Like the Tokyo 2020 Paralympic Games, the official name of the European Championships – Madeira 2020 – has not changed although the competition moved from last year to this year due to the COVID-19 pandemic. 
Open Championships
European, but not only. Madeira 2020 will be an Open Championships so athletes from different regions can also participate. Swimmers from Argentina, Brazil, Chile and Uzbekistan are just some of the guests taking part of the competition in Portugal.
Familiar pool
This will be the second time the Penteada Swimming Complex hosts an edition of the European Championships. The first was also an open competition and served as preparation for the Paralympic Games in Rio de Janeiro. 
Funchal 2016 saw 28 world records smashed in eight days of action.
Local hero
Cristiano Ronaldo has become a synonym to the Madeira Island. Locals are rightly proud of the football star who has a statue and a museum named after him in the capital Funchal. But at the Euros, Portugal's biggest hope will be another one.
Susana Veiga's a silver medallist at the London 2019 World Championships as the only podium for her country in the British capital. But a result that put her among the candidates to the podium at her first Paralympics in Tokyo in August.
Veiga also has a silver medal from the Dublin 2018 Europeans.
Guest stars
Among the top international Para swimmers set to compete in Madeira are two names which together won more gold medals than all but six nations at the last European Championships in Dublin, Ireland in 2018.
Belarus' Ihar Boki is took seven gold in seven races at Dublin 2018. Ukraine's Yelyzaveta Mereshko clinched eight medals, five of them gold.
With her support, the Ukrainian will be looking at beating the 100-medal mark once again as they did in Ireland (106 in total). 
Live action
Madeira 2020 will be streamed live on World Para Swimming website and social media channels. 
It will be the sixth edition of the Euros which first took place in Reykjavik, Iceland in 2009.