Mexico City to host World Para swimming, Para powerlifting Championships
Two Para sport World Championships will be held in the same city at the same time, featuring more than 900 athletes.
08 Jun 2016
Imagen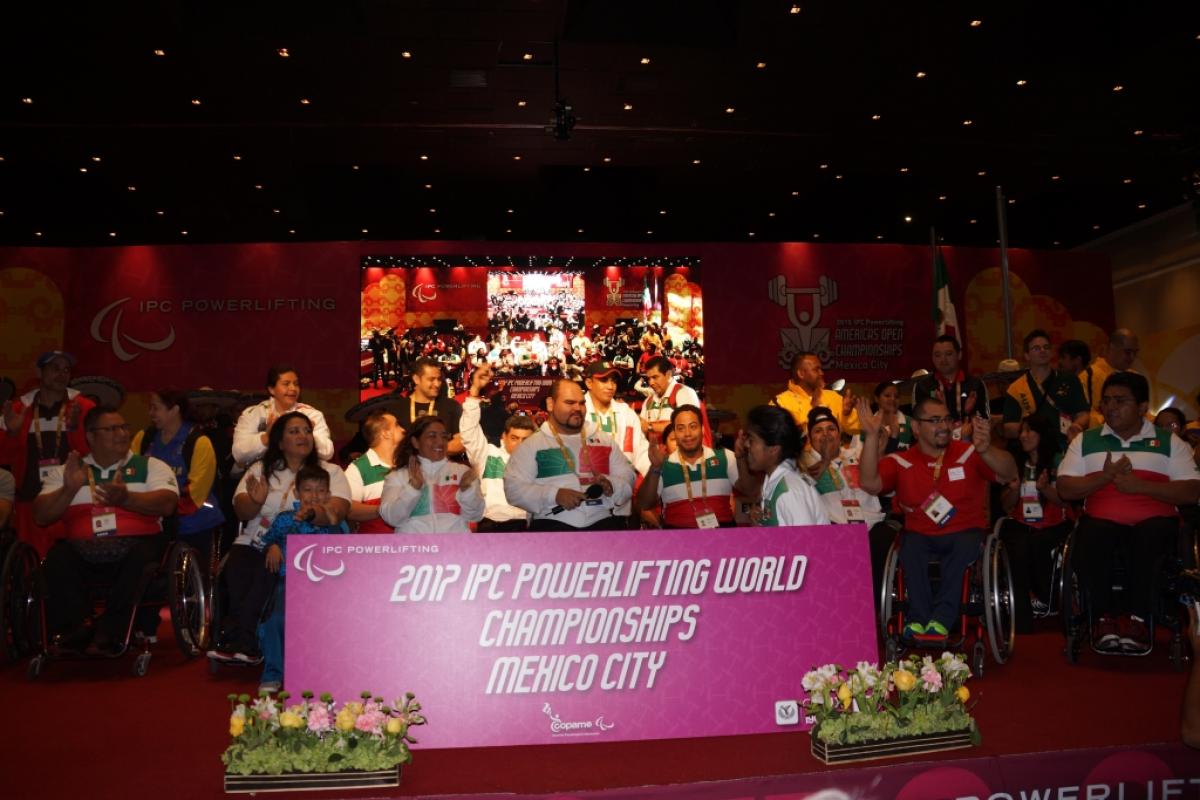 ⒸIPC
By IPC
IPC Swimming and IPC Powerlifting have announced that Mexico City will jointly host their 2017 World Championships.
Around 550 swimmers from more than 60 countries are expected to compete at the Francisco Marquez Olympic Swimming Pool, whilst more than 360 powerlifters from 65 countries will gather in the Juan de la Barrera Olympic Gymnasium. The venues are located in the same building, allowing fans and the media to experience both events and enjoy a festival of Para sport.
The confirmation of the Para swimming Championships joins the Para powerlifting edition, which was announced in 2015.
Horacio de la Vega Flores, General Director of the Sports Institute of Mexico City, who leads the Local Organising Committee, said: "We feel very honoured by the decision to trust the capital of Mexico to organise these two high-level events simultaneously.
"Both venues were used for the 1968 Olympic Games and will be fully refurbished and updated to meet the standards required for hosting present day world class events.
"I would like to thank the National Sports Commission (CONADE) and the National Paralympic Committee (COPAME) for being key allies in attracting these international sporting events to Mexico City."
Xavier Gonzalez, Chief Executive Officer of the International Paralympic Committee (IPC), said: "Mexico City 2017 will see the return of some of the world's best Para athletes to Latin America in just the year after the Rio 2016 Paralympic Games.
"The coming months and years are an exciting time for Para sport in the Americas and we are confident that this will be a unique event, especially as spectators can enjoy watching some of the world's best athletes from two sports.
"I am very much looking forward to seeing the plans of the Local Organising Committee unfold, and thank everyone involved for their efforts and support."
Mexico City also hosted the 2015 IPC Powerlifting Americas Open Championships and the IPC General Assembly.
The last Para swimming World Championships were held in Glasgow, Great Britain in 2015 and Para powerlifting in Dubai, United Arab Emirates, in 2014.
Further details about the Mexico City 2017 World Para Swimming and World Para Powerlifting Championships will be revealed at a press conference in July, following the first coordination meeting.