Michael Roeger relishing London Marathon
Paralympian targeting global gold after record run
02 Apr 2019
Imagen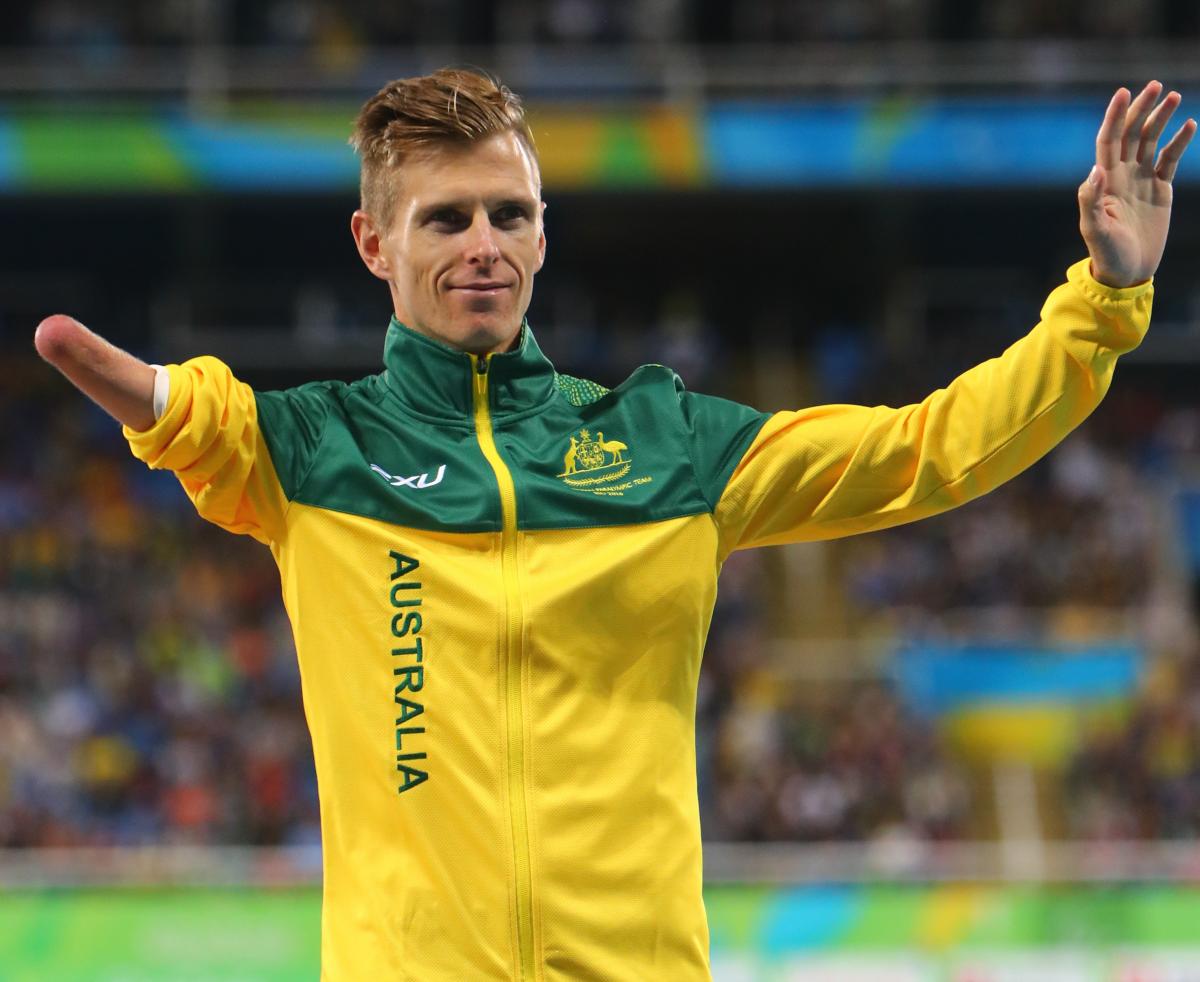 ⒸGetty Images
By World Para Athletics
"I know I will be hard to beat if I rock up in the best shape I'm in now. I'm just really excited that I get to run the London Marathon and get this opportunity to hopefully win a gold medal for my country."
With just three kilometres left to go in his debut marathon in Melbourne, Australian Michael Roeger stopped. Cramp was searing through his hamstring. His body may have been willing him to stop, but in his mind, Roeger knew he could do it. After 39 kilometres there was no way he was going to give up now.
"I was on the side of the road in the gutter stretching and I just thought about all the hard training I'd done. I just knew that I had to make it in to the MCG (Melbourne Cricket Ground) and finish," recalled Roeger.
"I knew my coach (Philo Saunders) and all my support would be inside the stadium waiting for me, so that spurred me on. I'd trained so hard all year, especially the last three or four months beforehand - it was all I had thought about every day."
The Langhorne Creek native went on to finish an incredible sixth overall, crossing the line in 2:23:21, the fastest time in the T46 class for arm amputees.
"The most exciting thing for me is that there is so much more there. Going through halfway in 71 minutes felt like I was jogging. I know I can go a lot quicker," he added.
Unfinished business
Now, five months on from that memorable day, the 30-year-old is gearing up towards his second marathon at the World Marathon Championships in London (Great Britain) on Sunday 28 April.
Global gold is the target, and as the fastest on paper Roeger is undoubtedly the favourite in his class.
Success would also go some way to help make up for what Roeger regards as "unfinished business" on the track.
A three-time world bronze medallist over 1,500m (2013 and 2015) and 5,000m (2013) and a bronze medallist at the Rio 2016 Games, a major title has so far eluded him.
In 2017, Roeger was forced to withdraw before his 1,500m race at the World Championships in London due to a severe nerve injury in his leg. He had travelled to the British capital as the world record holder.
Five years previously at the London Stadium, he suffered gastrointestinal bleeding during the 2012 Paralympic Games and was unable to finish his heat.
"It's just hard because I grew up as a miler and I really thought I could win a gold medal in the 1,500m. That little bit is unfinished, but that would all wipe away if I won a gold medal in the marathon.
"This is third time lucky in London for me. Not finishing 2012, didn't start 2017 – it's 2019 and this is redemption. I think all these adversities have made me stronger and in a tough, hard race I think I can dig deep in to the well, especially in a marathon where I'm hurting."
Taking it in his stride
Despite being a newcomer to marathon racing, Roeger believes he has adapted well to the physical and mental challenges needed to excel, although he admits he still has "so much to learn."
He explained: "The marathon is almost like a different sport. I didn't know about carb loading and how many kilometres you had to run, all the prep that goes in to it. That excites me and my body is handling the kilometres more.
"I'm the only marathoner in my training group, but my coach will get some of the guys to do half the session with me, so that helps a lot. But then a lot of the other days I'm doing runs on my own. But I don't mind, I'm pretty self-disciplined. I can stay out there on my own.
"I'm learning that the longer the event the better I get. I like the mental challenge of a marathon as well."
As for winning that first major title in London, Roeger believes he can take any pressure in his stride.
"It is a little bit daunting as I've dreamed of this since I was a kid. I just want to stand on top of the dais and sing the national anthem. That's been a dream of mine ever since I started.
"But it's a marathon and I know it might not happen – I might cramp up again, I might not finish. One of the other guys might be in better shape, so I have to be prepared for that.
"But I know I will be hard to beat if I rock up in the best shape I'm in now. I'm just really excited that I get to run the London Marathon and get this opportunity to hopefully win a gold medal for my country."