My Greatest: Tatyana McFadden
Last in our series profiles wheelchair racing sensation
17 Dec 2018
Imagen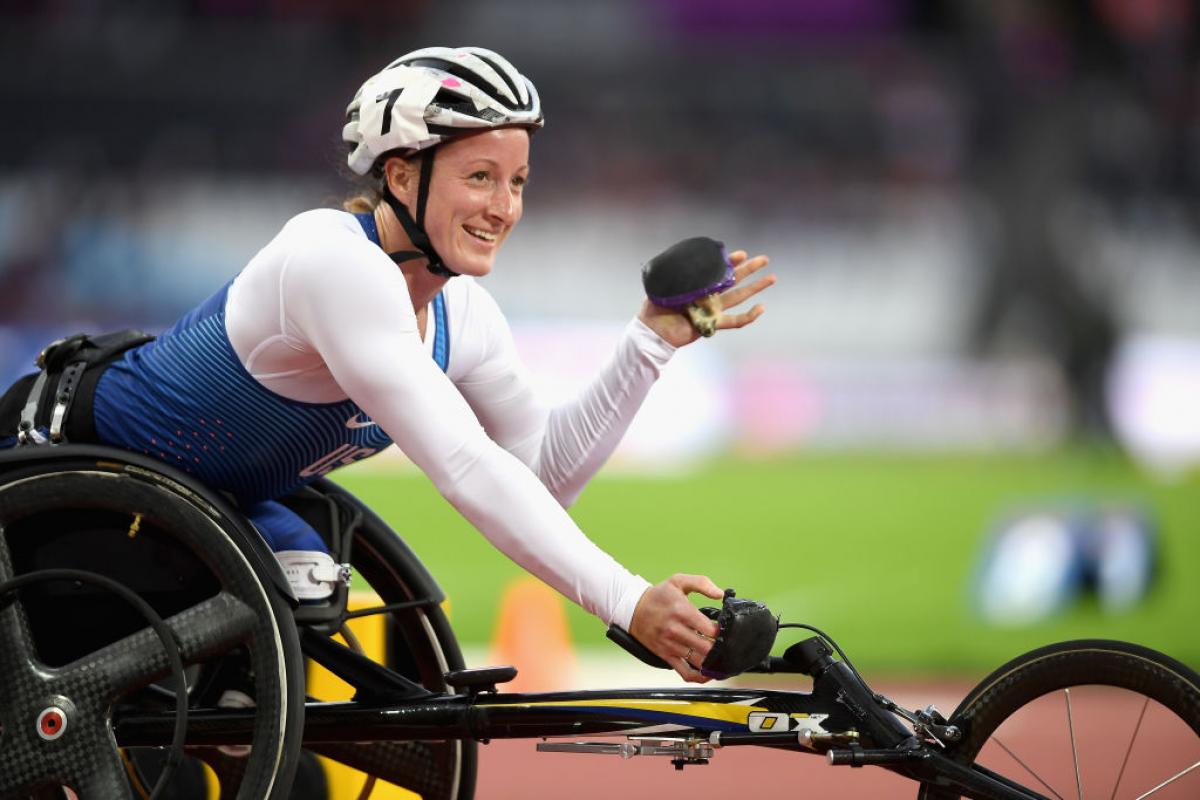 ⒸGetty Images
By World Para Athletics
US world and Paralympic champion Tatyana McFadden talks about her greatest inspirations and challenges in the final part of World Para Athletics' My Greatest series.
My greatest sporting achievement
I think there have been a lot of moments, from starting my career, being on the team at age 15 and being 29 now and still being on the team; there's been a lot of great highlights and moments like making my first team and winning my first medal and first gold for the US.
Each Games has been pretty incredible too, so I don't know if I have a favourite moment - they've been all really wonderful.
Staying in the game has been amazing because all the athletes are getting faster. Technology is changing, training's changing and diet is changing - all to help better our sport.
My greatest inspiration
I think my greatest inspiration has been not only my family, but when I started my career, Chantal (Petitclerc).
My family, because when I said I wanted to be a Paralympian, they said okay. They never thought my dreams were too big or too small. They've always said yes, you can do it.
Chantel because she paved the way for the Paralympics. She did a great job advocating for the sport and I think a lot of athletes today are doing a really good job advocating more. She was the start of that and the turning point.
My greatest challenge
There are always challenges whether it's in training or health. My greatest challenge I've overcome in the last year has definitely been my blood clots. I had severe blood clots last year in February, March and April and that's been really hard. It's been a pretty tough transition. But this is a great year to have that problem and to be on that road to recovery, so by Tokyo I won't have anything wrong, hopefully!
My greatest sporting moment (outside of individual moments!)
The greatest sporting achievement has been our women's USA soccer team getting gold in the past in London (2012). I think our women's soccer team has always been understated but we are really quite amazing and have many, many titles.
To watch them fight for equality has been absolutely amazing. I know some of the girls on the team, so just hearing their stories and what they have to go through to get equal payment; they're always fighting for equality, they've been fighting it for a long time and so people are listening now.