Paralympic Movement mourns death of Marieke Vervoort
'Vervoort brought the disabled into the light with her two medals at the London Paralympic Games'
23 Oct 2019
Imagen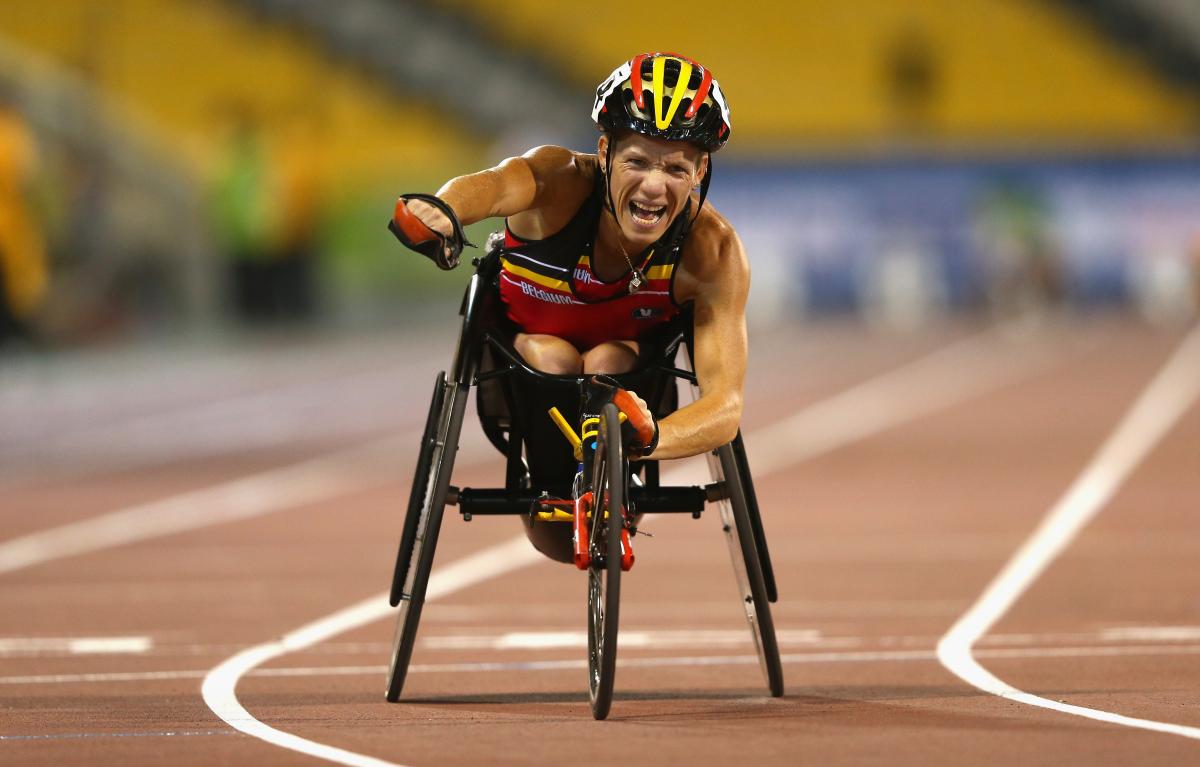 ⒸGetty Images
By Belgian Paralympic Committee and IPC
Belgium's most decorated Paralympian Marieke Vervoort ending her life through euthanasia.
A statement from her home city Diest said the wheelchair racer responded to her 'choice' on Tuesday evening.
London 2012 Paralympic gold medalist Vervoort lived with a degenerative spinal condition that caused her constant pain and made sleeping very difficult.
Vervoort, 40, won gold in the women's 100m T52 and silver in the 200m race at the 2012 Paralympics, and claimed two further medals at Rio 2016.
She had been voted 'Paralympic Athlete of the Year' twice, in 2012 and 2015. She also received the Victor Boin 2014 National Trophy.
Euthanasia is legal in Belgium and in 2008 Vervoort received assisted suicide approval after receiving consent from three different doctors.
In interviews with several news agencies in the past Vervoort had explained that her decision to sign the euthanasia was due to the unbearable pain from an incurable, degenerative spinal disease.
"There was no fear for death. For me it's something peaceful. I don't want to suffer when I'm dying. When it becomes too much for me to handle than I have my life in my own hands," Vervoort had said.
Vervoort had been very vocal about the law of euthanasia and felt everyone should understand the people whose suffering is unbearable.
"I think there will be fewer suicides when every country has the law of euthanasia. I hope everybody sees that this is not murder, but it makes people live longer," she had said.
 
The Belgian Paralympic Committee and the Flemish Parantee-Psylos Federation expressed their condolences in a joint statement.
Anne d'Ieteren, President of the Belgian Paralympic Committee and the Ligue Handisport Francophone, said: "We will not forget Marieke Vervoort's great sporting achievements, as well as her courage in the face of illness. Her personality also contributed significantly to the strong interest in Paralympism in Belgium after London 2012."
Marc Vergauwen, Secretary General of the Belgian Paralympic Committee and President of the Flemish Parantee-Psylos Federation also expressed the same sentiments as d'leteran, said: "Marieke Vervoort brought the disabled into the light with her two medals at the London Paralympic Games.
"Her performances as well as her spontaneous interviews after her races generated great media attention for Paralympic sport in Belgium and were a source of inspiration for our society. In Rio, she ended her sporting career with two new medals in wheelchair sprint."