Petitclerc winner of Women's Day recognition
As part of International Women's Day, Canada's most successful Paralympian Chantal Petitclerc has been recognised for her work within the Paralympic Movement since her retirement.
08 Mar 2015
Imagen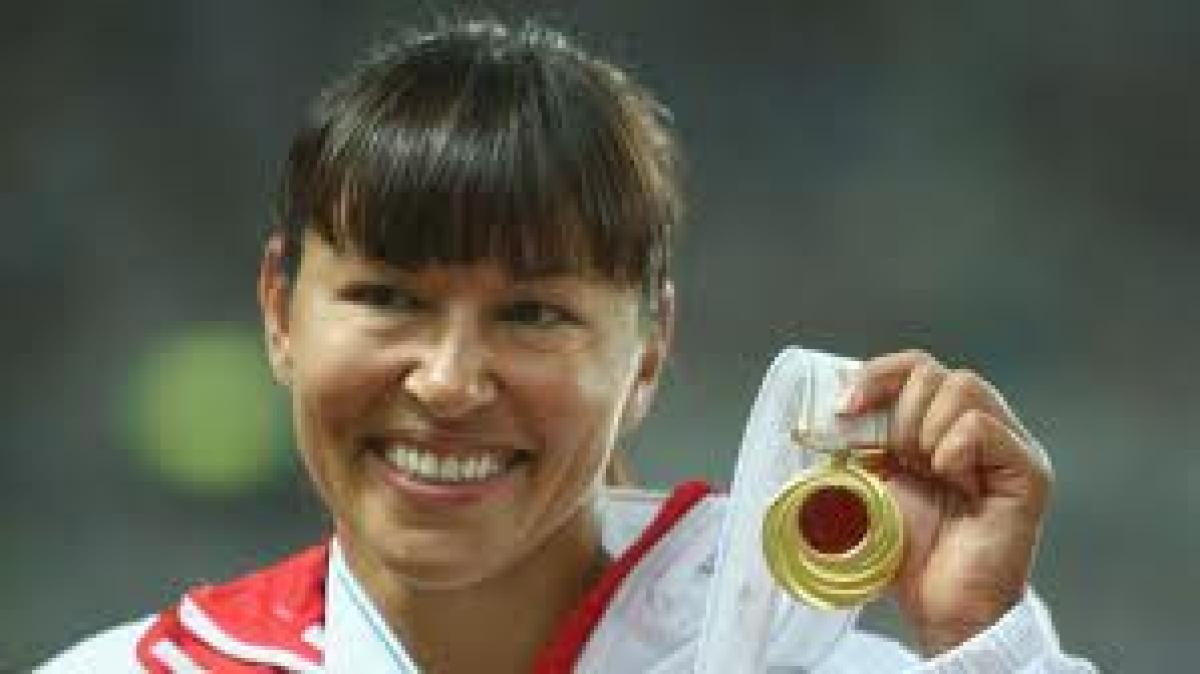 Twenty one-time Paralympic medallist Chantal Petitclerc, Canada's most successful Paralympian, was named as the winner of the International Paralympic Committee's (IPC) International Women's Day Recognition Award on Sunday (8 March).
Former wheelchair racer Petitclerc, who was nominated by the Canadian Paralympic Committee, retired from competition after winning her 14th career gold at Beijing 2008. She went on to win the Lou Marsh award and became a member of the Order of Canada, before being named as the Chef de Mission for Canada for the 2014 Commonwealth Games and the Rio 2016 Paralympic Games.
"This is such a fantastic honour and a unique recognition", five-time Paralympian Petitclerc said.
"As an athlete you want to become the best at your sport and it's all about world class performances.
"But when you retire, you realise that sport is much more than performances in a stadium. I know that sport can have an impact on people's life, and I want to think that I can make a difference in inspiring others to reach their goals. But to be recognised on International Women's Day makes it even more special.
"Women in sports have come a long way, but let's be true, there is still a lot to be done to reach full equity and recognition, and to think that I can have a part in that makes me very proud."
Petitclerc was chosen by the IPC's Women is Sport Committee as the winner of the Recognition from a shortlist of five nominees. The Committee's Chairperson Tine Teilmann said:
"Chantal is exactly the sort of positive role model that the Paralympic Movement needs, not just for women, but for all athletes and leaders.
"She has taken the momentum and experience gained from a very successful career and used it to continue her involvement in para-sport, supporting and guiding the next generation of athletes.
"Her leadership of the Canadian team at Glasgow 2014 was exceptional and Canada will be well equipped with Chantal at their helm in Rio."
Petitclerc made her Paralympic Games debut at Barcelona 1992, where she won two bronze medals, before going on to win the first of 14 gold medals at Atlanta 1996. Her last Games were Beijing 2008, where she won a further five track titles from 100m-1,500m.
The full shortlist of nominees included Canadian wheelchair curler Sonja Gaudet, Russia's para-Nordic skiing coach Irina Gromova, IBSA President Jannie Hammershoej of Denmark and Caz Walton, who won Great Britain's first athletics Paralympic gold medal and has been involved in every Paralympic Games as an athlete or administrator since 1964.
The award is given every year to celebrate International Women's Day, primarily to recognise a female leader from within the Paralympic Movement who has, and continues to, inspire and emulate the Paralympic values. The winner is considered to be a positive role-model for other women within the Movement. The accolade can also be awarded to a man who fulfils the same criteria.
The IPC is celebrating International Women's day across its social media platforms on Facebook and Twitter and at Paralympic.org with interviews and blogs from sportswomen from across the para-sport spectrum throughout the day.
Special celebrations will also take place during the 2015 IPC Alpine Skiing World Championships in Panorama, Canada, where three women's giant slalom world champions will be crowned.