Jarvela aiming to inspire next generation
Finland's most successful para-biathlete has taken on the mantel of raising awareness of the sport through successive trips to the podium.
08 Mar 2015
Imagen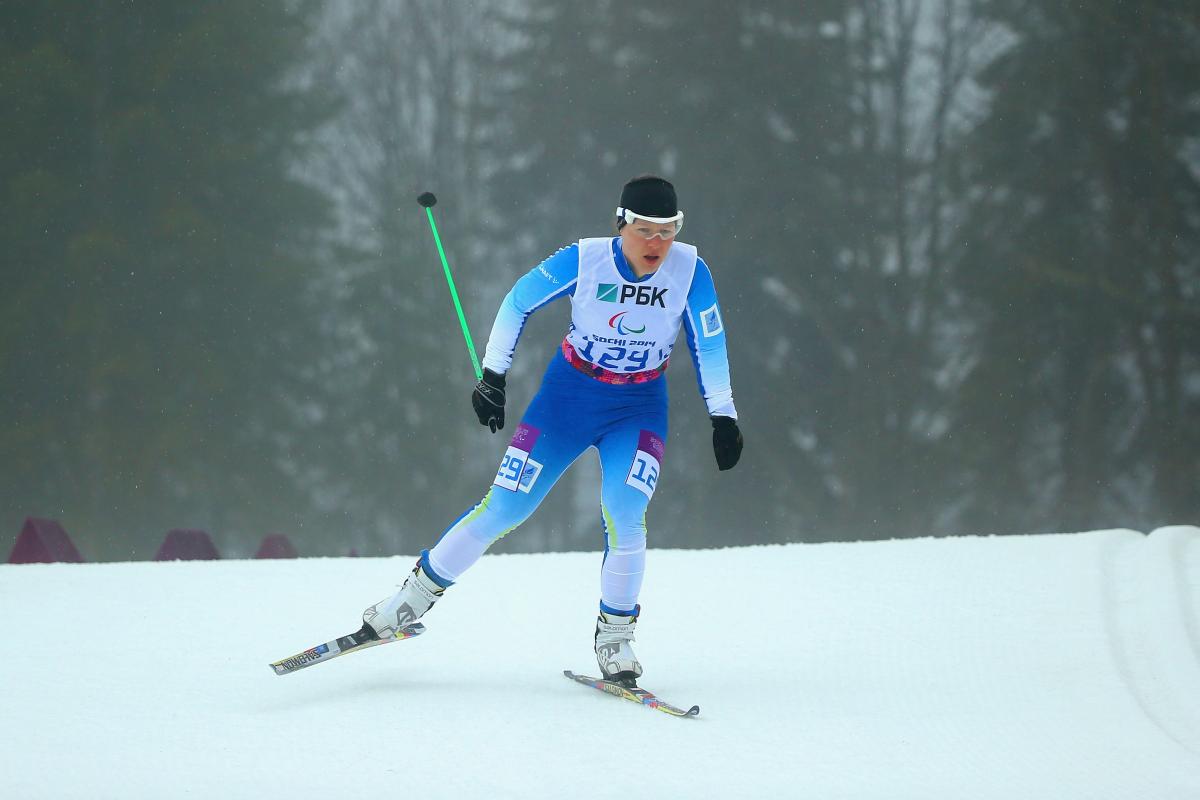 ⒸGetty Images
By Robert Murray | For the IPC
"Without this kind of success, it would be impossible for me to continue many years."
If there is one thing worth knowing about Finland's five-time world and Paralympic biathlon silver medallist Maija Jarvela, it is that she is a woman on a mission.
As Finland's most successful para-Nordic skier over the past five years Jarvela has taken on a new task, fostering the development of biathlon in her home country, a goal that is not as easy as the targets on the range that she knocks down at will.
When she began competing at an international level shortly after the Salt Lake City 2002 Paralympic Winter Games, Jarvela could have made the easy choice to stop at a pole and a pair of skis and remain simply a cross-country skier.
But there is also another thing about Jarvela worth knowing: She does not do easy.
Jarvela, who recently celebrated her 31st birthday, added the unique challenge of learning the ins and outs of shooting a rifle, becoming a serious threat on the IPC Biathlon World Cup circuit since her debut and only continuing to grow into the role since.
"I was the first in biathlon who was getting medals and getting good results so I think that in Paralympic biathlon, I've been a role model for younger athletes," Jarvela said through a translator.
"It's a shame in Finland there are not so many athletes coming."
The responsibility of being a biathlon promoter and role model to Paralympic hopefuls in her home country has been thrust upon Jarvela due to her success.
Following a fifth place finish at Torino 2006 in the women's 7.5km biathlon standing, Jarvela captured silver in the 3km pursuit at the Vancouver 2010 Paralympic Winter Games.
She has followed that up with five World Championships bronze medals, all in biathlon events.
Regardless of where she stands on the podium, it is all part of the process to progress her sport's appeal to the next generation while also making competing a financially viable option for herself.
"Without this kind of success, it would be impossible for me to continue many years," Jarvela continued.
Aside from the tutelage of national team coach Toni Myllyla, Jarvela has had to go things alone on the female side of her sport at the athlete level.
With sit skier Sini Pyy only recently making her international debut, Finland's Nordic skiing team is just expanding on the women's side.
Still, Jarvela remains as the best biathlon medal hope in any Scandinavian nation, focusing on her trips to the range in order to compete with the best in the world according to Myllyla:
"If we think about shooting, she's been a very good and talented always, but after many years of training, now she really knows what she is doing."
Until the day comes when a Finnish athlete stands on the top of the podium at the Paralympic Winter Games or World Championships, the target of serving as a role model for Finland's next generation of para-Nordic skiers will remain in Jarvela's crosshairs.