Powerlifting professionals trained ahead of Mexico City 2017
Classifiers and referees attend expert courses from World Para Powerlifting.
06 Jul 2017
Imagen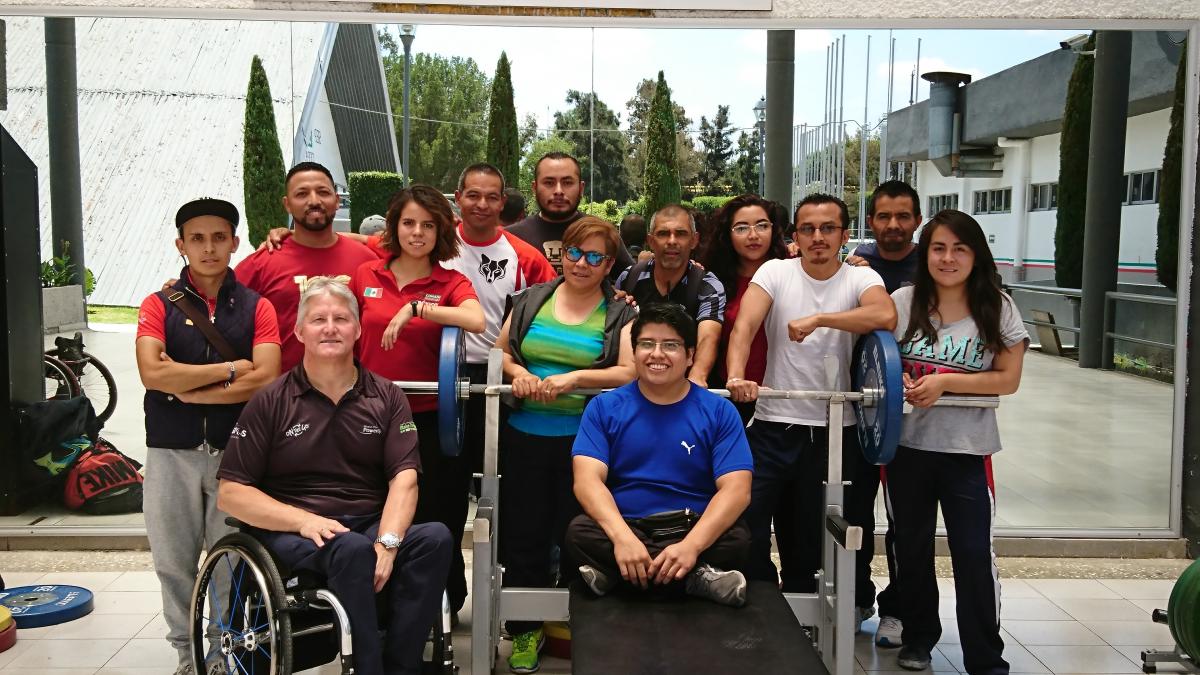 ⒸIPC
By IPC
Three World Para Powerlifting educational courses aimed at training classifiers, referees, spotters and loaders in the lead-up to the 2017 World Championships, as well as further developing the sport across the region, have taken place in Mexico City.
They were funded by the Agitos Foundation, the development arm of the International Paralympic Committee (IPC), through its NPC Development Programme.
Thirteen participants from Costa Rica, Mexico and Panama attended the Level 3 Referee course from 23-25 June, with ten of them successfully passing it.
The topics covered were the competition cycle, management and venue, athlete classification and eligibility, competition processes, athlete passport and competition forms, AH Formula and minimum qualifying standards, technical officials selection, roles and responsibilities, World Para Powerlifting technical rules and regulations, and lifter uniform and kit check.
It was the sixth powerlifting referee course held in the year, with the previous ones taking place in Dubai, United Arab Emirates, Eger, Hungary, Strasbourg, France, Brisbane, Australia and Manchester, Great Britain.
Tehran, Iran, will host the seventh from 11-13 July, whilst Lagos, Nigeria, will stage the eighth from 10-12 August. They latter will also be funded by the Agitos Foundation.
The National Classifier Course, which took place alongside the referee course, featured 14 participants from Costa Rica, Grenada, Jamaica, Mexico, Nicaragua and Panama. Thirteen of them successfully passed it.
This was the second powerlifting classification course of 2017, following on from Dubai in February. Two more will be held before Mexico City 2017, one in Tehran and the other in Lagos.
Participants covered history of classification, understanding of the IPC Classification Code, evidence-based classification, powerlifting classification scope and application, athlete evaluation, classification personnel, classification panel, classification process and carrying out classification test, protests and non-eligibility classification area and rooms, administration and codes of conduct.
Educator Dr. Evgeny Mashkovskiy said: "There were two days of intensive training (at the national classification course), followed by a practical and written assessment.
"During the training sessions, candidates discussed the basics of classification in the Para sports, fundamentals of the classification code and international standards, and thoroughly learned the classification rules and regulations of WPPO.
"In practical sessions, classifiers learned how to conduct a physical assessment of athletes: measure muscle power and tone, leg length difference, limitation in passive range of joint movements and other criteria of eligibility."
On 20 June, World Para Powerlifting also organised the Spotter/Loader Training, a practical and informational course delivered to six Mexican participants.
World Para Powerlifting Chairperson and Educator Jon Amos said: "It was a real pleasure to be part of the ongoing development of powerlifting within Mexico, which continues to host courses for the development of WPPO technical officials, not just in and around Mexico but also from around the region.
"I have been privileged to be part of this spirited endeavour since 2011. It identifies good practice for Mexico to not only expand their current list of officials, especially with the World Championships looming, but also ensure that their existing officials keep on their toes and stay up to date."
Mexican Paralympic Committee (CPM) representative Emanuel Franco Garibay Gomez added: "At the CPM we are glad to have received these courses, which we know will be very useful for the World Championships that our country will host this year.
"We also know this will contribute to help developing Para powerlifting in different areas. On behalf of CPM President Liliana Suarez Carreon, we would like to thank the IPC, the Agitos Foundation and World Para Powerlifting for this opportunity to grow and increase the personnel in these areas. We hope we can be considered to host future courses and be sure the CPM is willing to keep working for the benefit of the Paralympic Movement."
For more information on World Para Powerlifting education programmes please contact jana.hasenberg@paralympic.org and visit the education website.