Russian sledge hockey team: Not looking back
With two years to go until the PyeongChang 2018 Paralympic Winter Games, the Paralympic silver medallists aim to get back to their best.
09 Mar 2016
Imagen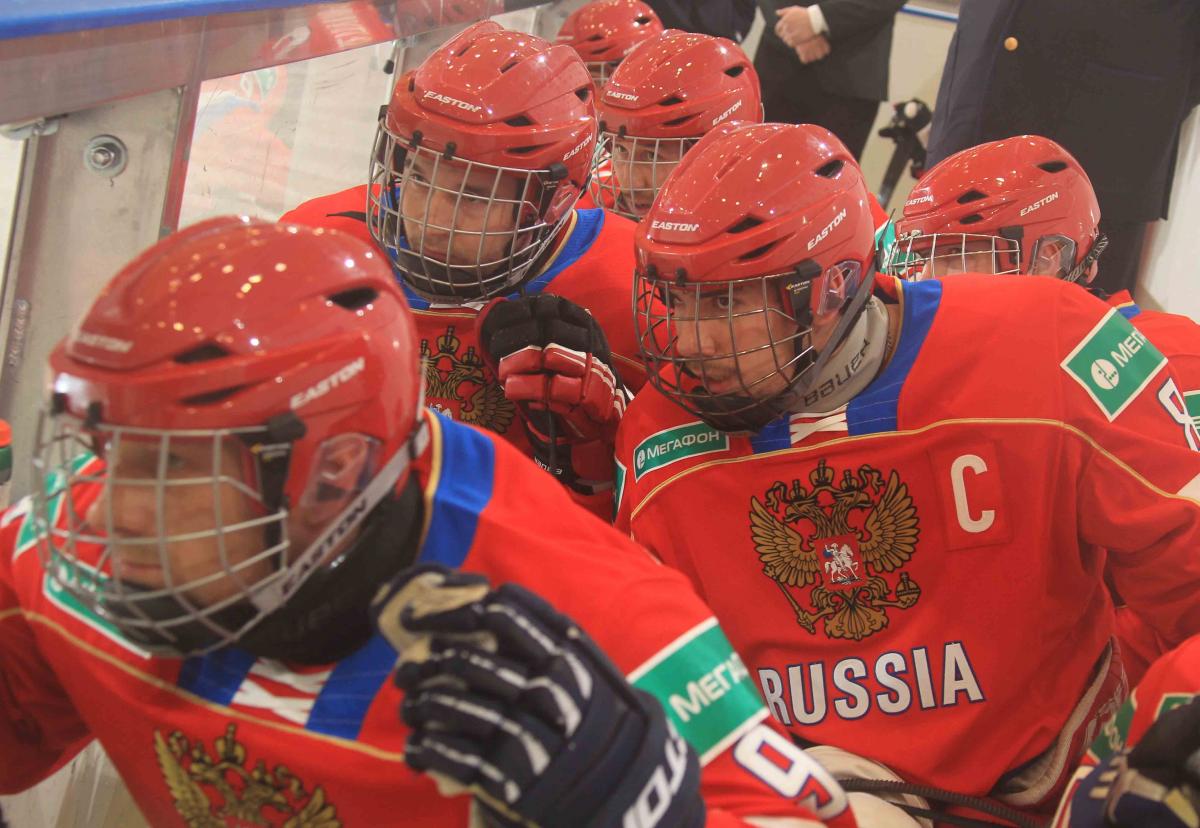 ⒸBill Wippert
By Marina Dmukhovskaya
"Paralympics is the highest level competition at the moment. To be on the podium was great,"
Russia's team captain Dmitry Lisov has spoken of his ice sledge hockey team's plans to get back to their best with two years to go until the PyeongChang 2018 Paralympic Winter Games.
Very few people in Russia knew about the existence of the sport prior to 2010, when the national team was formed. No one could have imagined that four years later, the national team would be playing for gold at their home Paralympic Winter Games at Sochi 2014.
Lisov reminisced about that exciting and adrenaline-filled final game with USA.
"Paralympics is the highest level competition at the moment. To be on the podium was great," he said. "Getting to the final and challenging the top team of the world was already an achievement. It was amazing to get a medal."
At the same time, he was hungry for gold.
"A lot of people said that it was silver with "golden colour." But we do realise that gold is gold and we did lose in the end," he said.
After the silver medal the support for the team from the fans and government was unprecedented, Lisov said: "We are being taken care of; all athletes on our team get salaries. We have fully equipped staff who are helping us each day."
However at the same time expectations and pressure kept growing, until the 2015 IPC Ice Sledge Hockey World Championships A-Pool where Russia slipped to bronze medal position.
Lisov commented, "I believe that there is no bronze "won", there is always silver "lost". After this defeat, we realised that something is going wrong, and we need some change."
When asked what the 'change' would be before PyeongChang 2018, Lisov smiled and said this was secret information he could never reveal.
He did however say: "Our main problem is the finishing strikes. We either miss the net, or the goal keepers suddenly create an obstacle for us. There are also situations when we start some complicated combinations where scoring could be much simpler. Our competitors usually create less potential moments like this, but when they do, they use their chances 100 per cent."
After that disappointment there was another yet to come. At the 2016 World Sledge Hockey Challenge in Canada, Russia lost to the USA in the semi-final to take fourth place. Lisov sighed before remarking:
"We see that instead of progress our team has regressed. We were second, and each year our result is getting worse. It means that we are missing something here."
But instead of bowing their heads, the team is putting in even more effort to get back up to challenge for gold once again. At the moment they are in a training camp, which means that each day they train two hours on ice, followed by two gym sessions and theoretical classes in the evening.
"Our schedule is such that the only spare time we have during the camps is for our meals and a short, afternoon nap," he said.
There is one rest day a week, but it is all about hockey again. The whole team gathers to play the game on consoles or watch hockey matches on TV.
Russia's main contenders for the gold in 2018 will be reigning Paralympic and world champions the USA and traditionally strong Canada.
But Lisov does not eliminate potential podium threat from other countries either, particularly the hosts who could pull the same feat that Russia did two years ago.
"The sport is developing very fast," he said. "Even the countries where hockey is not traditionally popular at the moment are getting stronger. One of the fast developing nations in sledge hockey is South Korea."
As PyeongChang is approaching, the team aims not to look back at the past but to work for the future to repeat, and even improve on, their Sochi 2014 success.
The PyeongChang 2018 Paralympic Winter Games will feature 670 athletes competing in five sports.