Sydney 2018: Who will progress from Pool A?
Defending champions head favourites at wheelchair rugby Worlds
01 Aug 2018
Imagen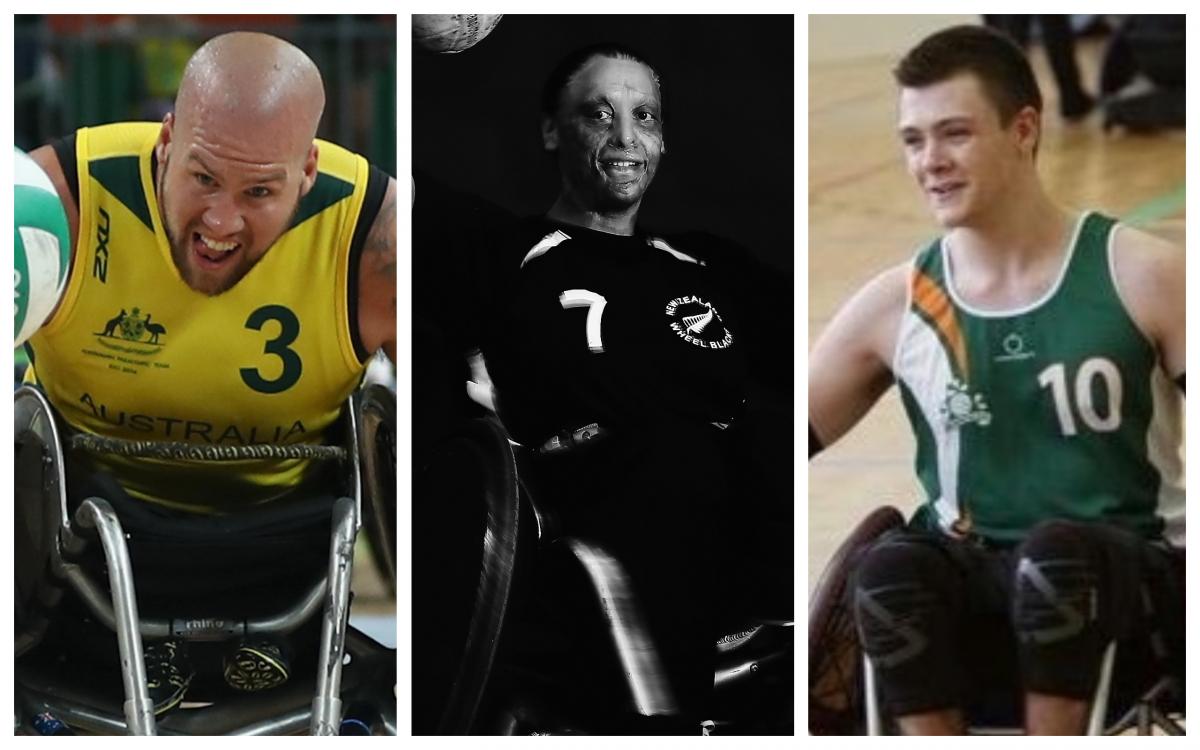 ⒸGetty Images
By Beau Greenway | For the IPC
With less than a week until the wheelchair rugby World Championship in Sydney we look at each team's chances of claiming the title. Hosts Australia are the defending champions after prevailing over Canada in the gold medal match in Odense in 2014, while the USA claimed the bronze in a playoff against Japan.
Will the winner come from Pool A this year?
AUSTRALIA
Australia are out to win their second world title in front of their home fans. The world's No.1 side will be looking to get back to the form that won them a second Paralympic gold at Rio 2016. Six players that helped the Steelers win their maiden world crown in 2014 feature in this year's squad, five of which are playing in the tournament for the first time.
KEY FACTS
World Championship: Gold (2014) Silver (2010), Bronze (2002)
Paralympics: Gold (2012, 2016), Silver (2008, 2000)
Head Coach: Brad Dubberley
Squad: Ryley Batt, Michael Ozanne, Jason Lees, Chris Bond, Ryan Scott, Jayden Warn, Andrew Edmonson, Andrew Harrison, Josh Nicholson, Jake Howe, Ben Fawcett.
First game: New Zealand (5 August)
Pool prediction: 1st
JAPAN
Japan have consistently made it to the semi-final stage of major tournaments over the last few years and will be aiming to return to the podium at the Worlds for the first time since 2010. After breaking through for bronze at Rio 2016, Japan will use Sydney 2018 as a stepping stone for their home Paralympic Games at Tokyo 2020, by showing they belong as one of the world's best wheelchair rugby nations. They have maintained the core of their 2014 squad with nine of the 12 players that competed in Odense, Denmark, four years earlier.
KEY FACTS
World Championship: Bronze (2010)
Paralympics: Bronze (2016)
Head Coach: Kevin Orr
Squad: Masayuki Haga, Yukinobu Ike, Daisuke Ikezaki, Tomoaki Imai, Kazuhiko Kanno, Kotaro Kishi, Shinichi Shimakawa, Hidefumi Wakayama, Yu Nagayasu, Kae Kurahashi, Seiya Norimatsu, Katsuya Hashimoto.
First game: Ireland (5 August)
Pool prediction: 2nd
DENMARK
Denmark came agonisingly close to reaching last year's European Championships final but were edged out by neighbours Sweden by the smallest of margins. They went on to lose the bronze medal playoff against France but had done enough to qualify for the Worlds. Former USA wheelchair rugby star Jason Regier has taken over as head coach and will look to bring a new style to the Worlds in Sydney. Six players from the 2014 squad, which finished sixth on home soil in Odense, have retained their place.
KEY FACTS
World Championship: No medals
Paralympics: No medals
Head Coach: Jason Regier
Squad: Jesper Kruger, Kurt Busk, Sebastian Frederiksen, Leon Jorgensen, Thomas Pagh, Kristian Bak Eriksen, Sofie Sejer Skoubo, Mikkel Flodgaard, Morten Moller Elmholt, Mark Ingemann Peters.
First game: Sweden (5 August)
Pool prediction: 3rd
SWEDEN
The one word that sums up Sweden over the past four years is consistent. The Swedes go into the Worlds as Europe's No.2 ranked nation, having fallen to Great Britain in the final of the past two IWRF European Championships. They narrowly missed a medal in the 2010 Championship, finishing fourth, but fell further back in 2014 with a seventh-place ranking. Six of Sweden's nine-player squad have Worlds experience, which should hold them in good stead for an improved performance.
KEY FACTS
World Championship: No medals
Paralympics: No medals
Head Coach: Benoit Labrecque
Squad: Tomas Hjert, Stefan Jansson, Roger Lindberg, Rickard Loefgren, Mikael Norlin, Tobias Sandberg, Conrad Hildebrand, Alfredo Alvares Romero, Marko Norrbacka.
First game: Denmark (5 August)
Pool prediction: 4th
IRELAND
Ireland will make their debut at the Worlds in Sydney, Australia, after taking out the IWRF World Championships qualification tournament in Nottwil, Switzerland, in April. The Irish will be unpredictable given they have not played against half the teams in the tournament before. The qualifier was the first time Ireland had faced nations outside of Europe. While nobody in the squad has played at this level before, the team has been together for several years and cannot be written off as an outside chance to progress further in the tournament.
KEY FACTS
World Championship: None
Paralympics: None
Head Coach: Stuart McLindon
Squad: William Doggart, John McCarthy, Shane Delaney, Ciara Staunton, Alan Dineen, Michael O'Hanlon, Stephen Alymer, Thomas Moylan.
First game: Japan (5 August)
Pool prediction: 5th
NEW ZEALAND
New Zealand have a vastly different squad to the one which travelled to Odense, Denmark, for the Worlds in 2014. Andrew Chittock has taken over the coaching role and put together quite a young side for the major event. Playing so close to home will be an advantage for the Wheel Blacks who are often forced to travel to the other side of the world to compete on the international stage. Their best performance at the IWRF World Championship was a silver medal in 1998.
KEY FACTS
World Championship: Silver (1998, 2006), Bronze (1995).
Paralympics: Gold (2004), Bronze (1996, 2000).
Head Coach: Andrew Chittock
Squad: Maia Amai-Marshall, Cody Everson, Rob Hewitt, Cameron Leslie, Gavin Rolton, Clayton Utia, Hayden Barton-Cootes, Tyler Jennings, Michael Todd.
First game: Australia (5 August)
Pool prediction: 6th