Tel Aviv 1968: Transforming destiny
Historic late decision brought Paralympics to Israel
04 Nov 2018
Imagen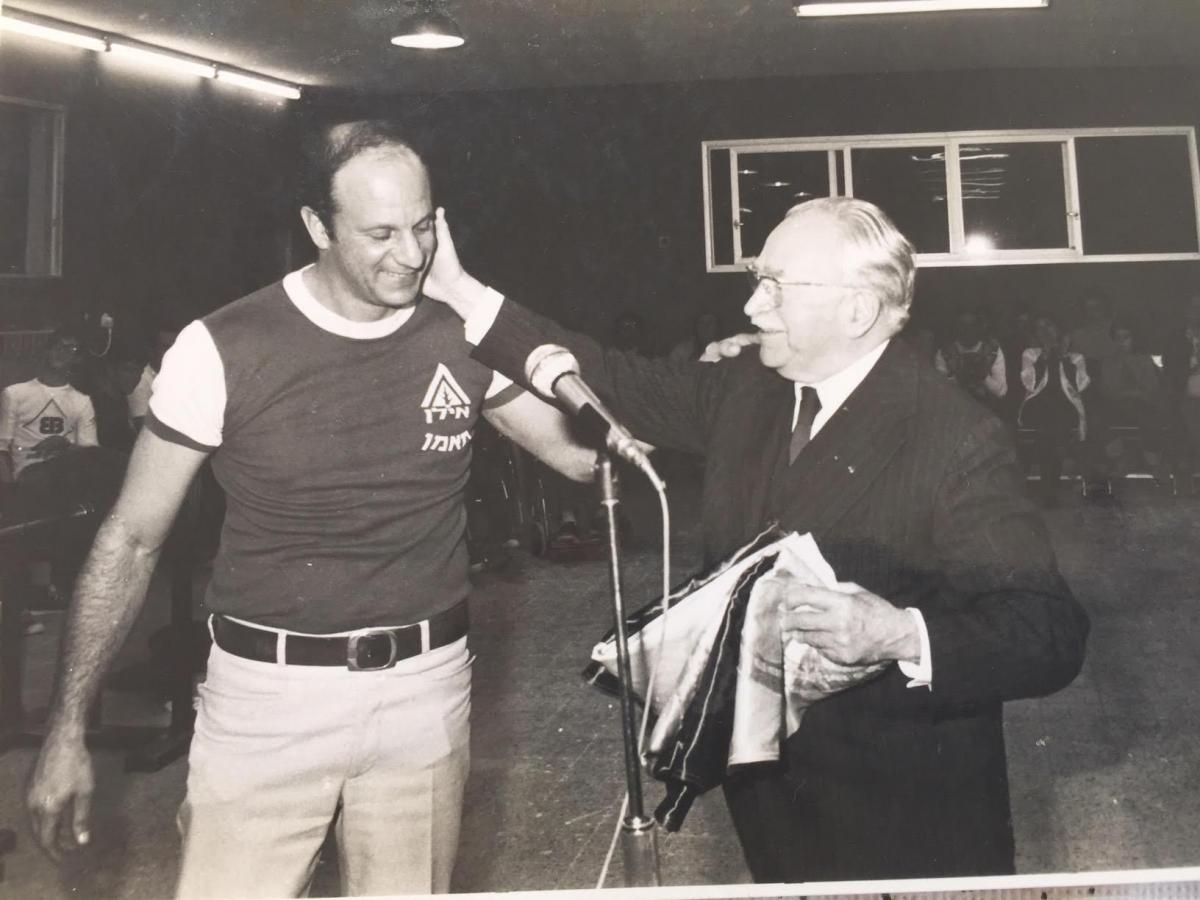 ⒸNPC Israel
By IPC
"That was out of the blue. I know that he didn't speak with anybody, he didn't consult with anybody. So that is how the Games in 1968 were born."
Gathered in a conference in Stoke Mandeville, Great Britain; Sir Ludwig Guttmann stood up to deliver bad news, that Mexico City had backed away from hosting the 1968 Paralympics.
But moments of concern were erased when another man from Israel stood up to volunteer his country to host a Paralympics that would transform the nation.
"That was out of the blue," recalled Reuven Heller, who sat next to that man – Gershon Huberman. "I know that he didn't speak with anybody, he didn't consult with anybody. So that is how the Games in 1968 were born."
Heller vividly remembered that meeting held a year before the 1968 Paralympics were set to take place.
He was coach of the Israeli wheelchair basketball team during the 1967 International Stoke Mandeville Games, and staff from each delegation was gathered to hear what Sir Ludwig had to say, that if no host could be found, the Paralympics would have to return to Stoke Mandeville.
Sitting next to Heller was Huberman, Israel's team manager whose quick decision caught Heller off guard. But it resulted in one of his country's most memorable Paralympic performances.
"That was his nature," Heller said of Huberman. "He was a pioneer of the Israeli Sports Association and that was his nature. I did not understand how he dared to announce it.
"Then when we came back to Israel, I asked him, 'How did you dare?' He said, 'That is what I believe in.'"
A win that left a lasting memory
Heller was coach of the men's wheelchair basketball team that beat the USA by 10 points for the gold medal before a packed crowd of 5,000 spectators.
"I was coaching, I was on the line, a lot of tension," Heller recalled. "In the beginning we had been very sure that the American team was much better than us because some years before we lost by some 20-30 points to the American team. And later I learned that it was a surprise to the American team."
The win represented significant progression for the Israeli men's wheelchair basketball programme. The men's team captured bronze at the previous Paralympics in Tokyo, Japan, and following Tel Aviv, built up to win the first official World Championships in 1975 in Bruges, Belgium.
Catching Para sports fever
The Israeli women's wheelchair basketball team also went on to win the Paralympic title, and the nation's success in the sport at the time was just a glimpse of what was being done by the Israel Sports Centre for the Disabled (ISCD).
The ISCD opened in 1960 and focused on using sports as rehab for people with an impairment, especially for those hit by the polio epidemic during that era.
The sports centre was established by the Israel Association for Children with Disabilities (ILAN), where Heller served as a sports director.
The success of Israel at Tel Aviv 1968 was the spark needed get more people with an impairment using sport as rehabilitation.
ILAN branches were opened in Tel Aviv and Ramat Gan and began reaching other areas of Israel.
Heller is now retired and volunteers at the centre, working with kids in and impairment, and also oversees the centre's archives. Over the past 50 years, he witnessed how Tel Aviv 1968 changed the nation.
"Just the fact that disabled people can do sports, it gave us a big benefit," Heller said. "In one month we doubled the number. Not only doubled the number, but suddenly in Jerusalem, suddenly in Haifa, in Be'er Sheva, in Afula, in many different towns we have a branch."