Tokyo 2020: Greece full of optimism
Men's goalball team targets Paralympic qualification
07 May 2019
Imagen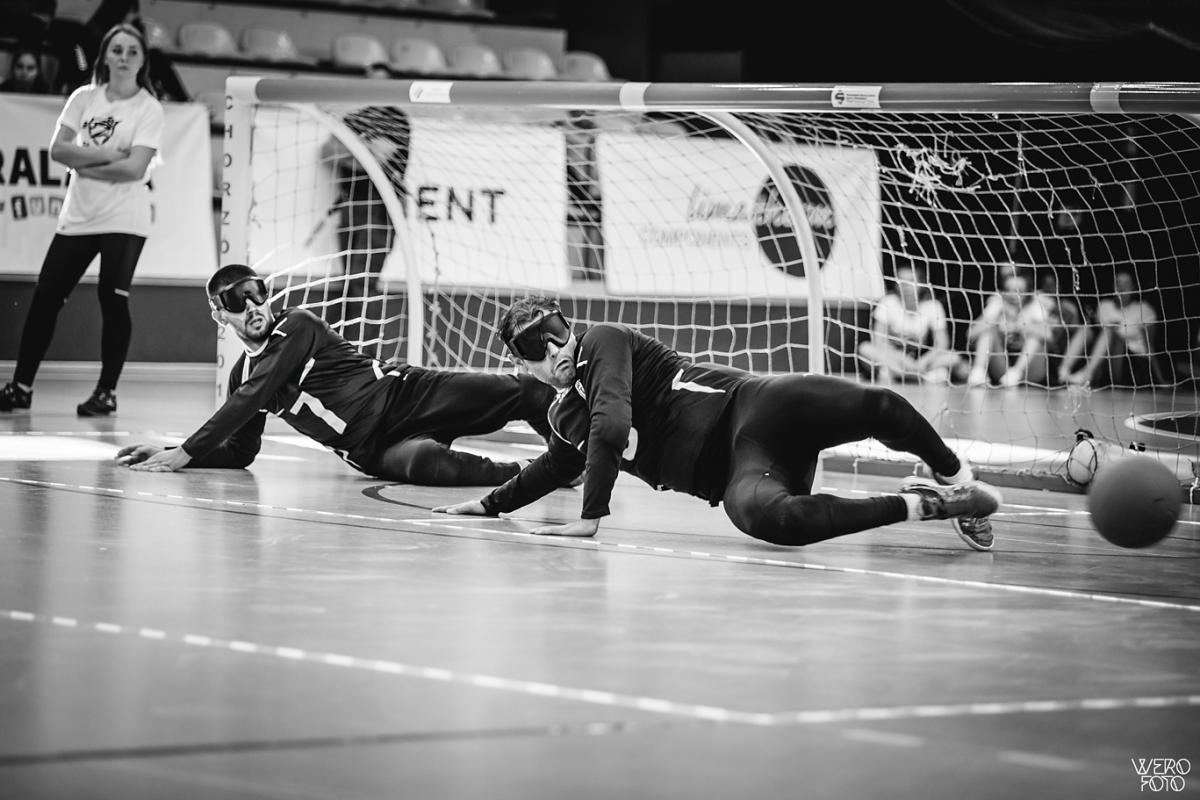 ⒸWero Foto / Hellenic Sports federation for Persons With Disabilities
By Alison Thompson | For IBSA
"We have a chance in Tokyo and we are going for it. The pressure isn't really that much more, but the prize is bigger. Good games will lead to good results."
Having been promoted to the A pool in 2018 with a second-place finish, the Greek men's goalball team are full of optimism as they look towards their next big challenge – qualifying for the Tokyo 2020 Paralympics.
Despite being relatively new to the sport compared to many of their opponents, the national team did their nation proud by taking silver at the 2018 European Championships B.
Head Coach Anastos Antonios said: "It was great for us to complete our task and to see that we are on the right path with our training programme."
It also secured them a ticket for the 2019 Euros A in Rostock, Germany, where the winner will qualify for Tokyo 2020.
With their recent success, the team are strong and determined to reach their best as they prepare for the 2019 season, which will include the Goalball and Judo International Qualifier in Fort Wayne, USA, from 2-9 July. This also offers two Paralympic places.
"We will give our utmost to get the best result with every opponent," Antonios said.
"The difference between European Championships and the Tokyo 2020 qualifier is the participating teams. We focus more on the teams we've never played, or those we play not so often, to understand their way of playing.
"We have a chance in Tokyo and we are going for it. The pressure isn't really that much more, but the prize is bigger. Good games will lead to good results."
The power of success
Their packed schedule for the year also includes taking as many chances to train as possible. Like a lot of other players, the Greek men fit their sport around jobs and family life.
"The motivation for everyone is the participation at high level tournaments and the joy of the win," Antonios said.
"Training is a way for personal improvement in social and mobility skills. This year, we are working a lot on the improvement of our physical skills and we'll have as many training camps as we can. An international tournament in Prague [in May] is on our schedule for this year."
With the team's success on the court, presentations given at local schools and the power of social media, the team are keen to let anyone interested in joining the team know that all they need to do is look for a local club or contact the Federation.
On top of their recent victories, what do the players most enjoy about being in the team?
"The team spirit, competition and travelling together to other countries is great. But being part of the Greece national team is an honour for every one of us."