Finland seek return to spotlight
Male goalball team targets Paralympic qualification
27 Mar 2019
Imagen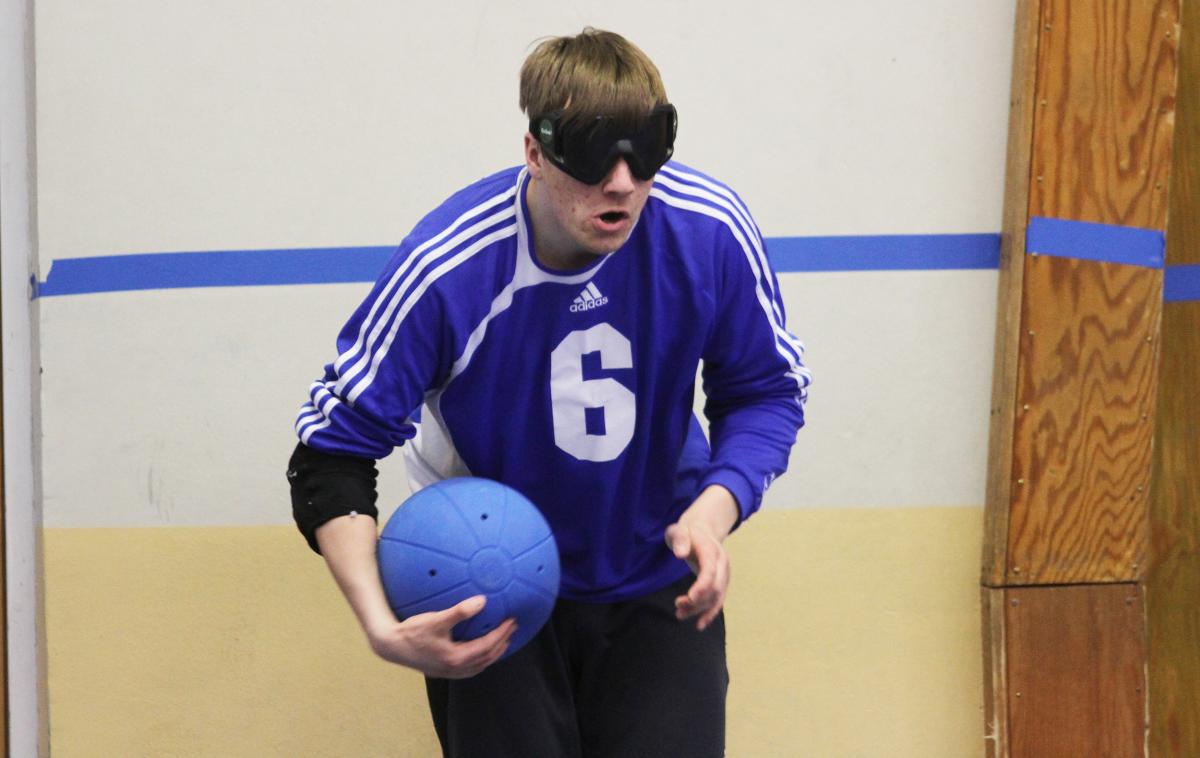 ⒸFinnish Sports Association of Persons with Disabilities
By Alison Thompson | For IBSA
Finnish men's goalball coach Jarkko Pokkinen and his team may have been out of the limelight since 2017 but, this year, they are firmly focused on making it their most successful yet.
Pokkinen's side managed to stay in the A pool when they hosted the European Championships A in Pajulahti two years ago with a seventh-place finish.
This year they will compete again at the Euros in Rostock, Germany, from 5-14 October aiming for a better result which will hopefully lead to the biggest stage of all.
"After the 2017 championships, we've only played in one single tournament and had almost two years to improve our players, our skills and quality of our game. Now, we're ready to see the results of that work", Pokkinen explained.
"Our main goal for this year is to win the European Championships and ultimately qualify for the Tokyo 2020 Paralympics".
Competition is strong with each of the European teams looking to secure that all important place at the Games. Defending champions and Paralympic title holders Lithuania will compete as well as 2018 Worlds medallists Belgium and Germany.
But Finland will also get another chance to qualify for Tokyo 2020, which may make their European campaign a bit more relaxed.
From 2-9 July, Fort Wayne, USA, will host the 2019 Goalball and Judo International Qualifier, with the top two teams advancing to Tokyo 2020.
"USA are the home team and know the conditions really well, so they are probably our biggest competitor," Pokkinen said.
However, the team are undaunted by what lies ahead.
"Qualification is always a hard situation, but I hope we can take this big chance to show everybody how much stronger we are. We are patient, our defence is pretty good at best and we have enough offensive skills."
Pokkinen achieves great satisfaction from seeing players develop both on and off the court.
"Goalball is a lifestyle to me. I get inspired from loving this great sport and it's an honour to be part of the team. As well as that, the team get inspiration from our fans in Finland as in our eyes, they act as the fourth player on the court.
"And we're inspired by ourselves and the great team we have."
Both the Finland men and women's goalball teams have had much success in the sport. Despite this though, it can be challenging for those interested to find a way to break into the sport.
As well as finding a local club and support, personal dedication and hard work are another key part of the team's success. As Pokkinen explains, "one of the barriers is personal resources, because players have to work and study to earn money to practice goalball.
"Our national team has good resources for the practices and competitions, but individuals have to make their living and resources in their own personal life."
That aside, the team are enjoying their journey so far and growing as a team.
"Everybody of course has a big passion for goalball and likes to share the love for the sport. The most enjoyable part though, is reaching the same objectives with a tight team spirit. Everybody has a part in the team and supporting each other is important."