Tokyo 2020 qualification process for taekwondo
Learn how Para taekwondo athletes can qualify for their sport's Paralympic debut
24 Apr 2018
Imagen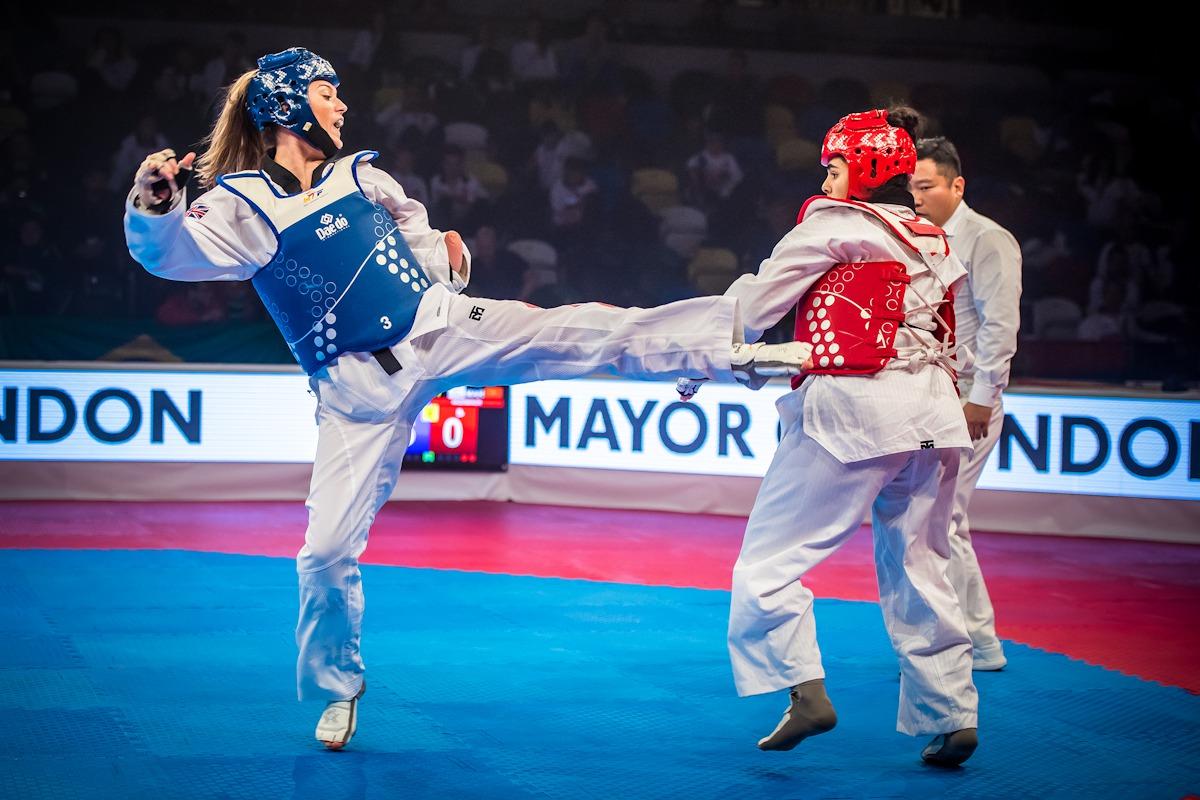 ⒸWorld Taekwondo
By Lee Reaney | For the IPC
The excitement is building as Para taekwondo athletes worldwide now know how they will need to qualify for the sport's debut at the Tokyo 2020 Paralympic Games.
There will be six medal events in the sport, which will each be profiled on Paralympic.org. But for now, here is a primer on how the athletes will qualify for the 2020 Paralympics.
The six medal events
Tokyo will see six athletes crowned Para taekwondo's first Paralympic champions. The men will compete in three weight categories: up to 61 kg, up to 75 kg, and over 75 kg. The women will also compete in three: up to 49 kg, up to 58 kg, and over 58 kg.
Athletes from the K43 classes will have an opportunity to compete up into the K44 class. K44 athletes typically have at minimum the loss of one hand or arm, and can block their entire trunk with the other arm. K43 athletes might have the loss or shortening of both arms but are still able to block most of their trunk.
Twelve athletes in each medal event will qualify, for a total of 72 athletes competing in Tokyo.
There are four ways for Para taekwondo athletes to qualify for the 2020 Paralympic Games: through the world rankings, through a regional qualification tournament, through selection by bipartite commission invitation, or as a host country athlete.
World rankings route
Each medal event will qualify half of their slots (six) through the world rankings. The top four K44 athletes and top two K43 athletes will automatically obtain one slot for their own country.
The athlete does not automatically qualify but earns a position for their country. Only one position per medal event per country will qualify.
This means if there are two athletes from one country that would normally qualify, the National Paralympic Committee (NPC) can only select one to participate. Each country can only qualify one athlete per medal event, regardless of whether it is via the K44 or K43 class. The only chance to see more than one athlete from the same country in a division is if a second athlete has received a bi-partite invitation slot.
A country can only qualify one athlete per medal event, for a total of up to six athletes through the world ranking. If a country qualifies four or more athletes via the rankings route, they will not be able to enter any more athletes for the continental qualification route, only via bipartite commission.
Continental qualification route
Between January and May 2020, World Taekwondo will host five continental qualification tournaments: Africa, the Americas, Asia, Europe and Oceania. Athletes from countries that have not qualified through the rankings system will be allowed to compete. In these tournaments, the K44 events will be open to K43 athletes.
The top athlete from each of the five continental qualification tournaments will join the six athletes that qualified through the rankings route.
With six qualifying via world rankings and five qualifying via regional qualification, that leaves one qualification slot left for each medal event.
Bipartite commission route
Up to three slots have been set aside for Para taekwondo athletes from the host country of Japan. The three Japanese athletes will need to be the highest ranked in their respective divisions and must feature at least one woman.
All remaining positions will be filled via selection by the bipartite commission.
The three remaining qualification slots, as well as any not allocated through the rankings or continental qualification routes, will be determined by the bipartite commission, which may select athletes from countries already qualified.
So if, for example, one country has two athletes ranked in the top four of the K44 world rankings, or if they would have qualified an athlete in both the K44 and K43 classes, the commission may select the other athlete for qualification.