Tokyo 2020 wrap-up: Best Para athletics quotes
From first-time Paralympic champions to a bride-to-be, some of the best moments from the action at the National Olympic Stadium
06 Sep 2021
Imagen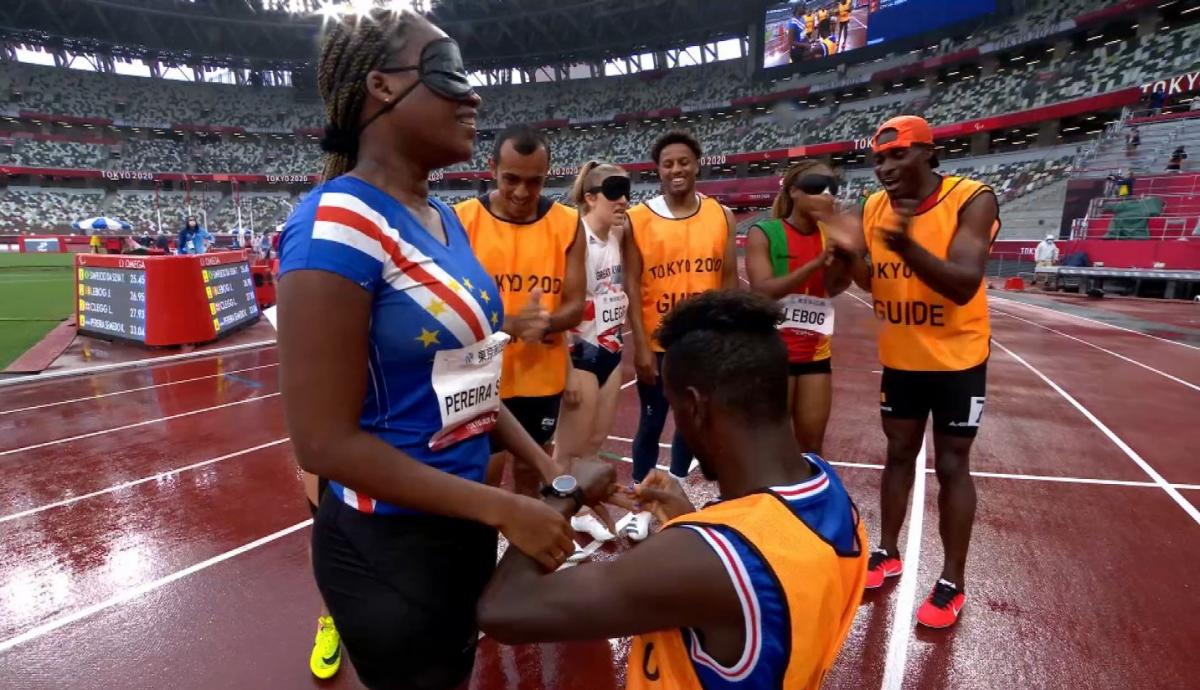 ⒸIPC
By OIS and World Para Athletics
A selection of the best quotes from the 10 days of Para athletics competition at the Tokyo 2020 Paralympic Games.
From first-time Paralympic champions to a bride-to-be, some of the best moments from the action at the Olympic Stadium.
"Japan is like outer space for me. I am in awe, and this really inspired me. I absorbed the energy of this city and it helped me to perform today. I read encyclopaedias here and there about early Japanese history. I like the architecture, the futuristic megapolis, the roads that go up and down at the level of houses and roofs. I'm mesmerised."
Ukraine's men's long jump T37 gold medallist Vladyslav Zahrebelnyi on his love of Tokyo and Japanese culture.
"He ran yesterday in the relay semi-final, the 200m semi-final, the relay final, and today in the 200 final. He is a unique person, even [Usain] Bolt is not able to do things like that."
Silver medallist Andrei Vdonin of the RPC had high praise for gold winner Nick Mayhugh from USA after the men's 200m T37 final.
"It put me in a fighting mood because our guy won gold, there is the anthem, the flag, everything. Now I wanted the same."
Women's shot put F12 gold medallist Safiya Burkhanova on hearing the Uzbek anthem played during a victory ceremony for men's shot put F35 gold medallist Khusniddin Norbekov while she was competing.
"I would tell them, 'My dear young athletes, do what you love, never push yourself to do something that doesn't give you joy'. I am always smiling because I do what I love. Not many people are in the situation that, every day when they wake up, they know that they will be doing what they love. This keeps me smiling."
Barbara Bieganowska-Zajac's wise words for her fellow athletes, and everyone else, after winning gold in the women's 1500m T20 final.
"The Paralympic medal, but the chocolate - blast it - it is tasty. You can't eat a medal."
RPC's men's 1500m T20 silver medallist Alexandr Rabotnitskii could not quite decide which of his 'prizes' he prefers.
"I've stopped all superstitious rituals because, as we saw with the rain today, anything can happen."
Great Britain's high jumper Jonathan Broom-Edwards resolves to take a simpler approach to competition. It worked as he claimed his first Paralympic title in Tokyo in the men's high jump T64.
"I kind of fell into this. I ran into some people at a party who said, 'Hey, do you want to try athletics?'
Canadian men's shot put F46 gold medallist Greg Stewart explains his unconventional start in the sport.
"I hardly felt my legs actually because I was so nervous. I always had the dream of getting married but we hadn't planned anything so far. We haven't spoken about it and I wasn't expecting it at all."
Cape Verde's Keula Pereira Semedo after her guide and boyfriend Manuel Vaz da Veiga proposed to her on the finish line after her 200m T11 heat.