Tunisian and Polish athletes dominate Tunis Grand Prix
On the second day of competition there were wins for Ibrahmi, Piotrowski, Madzia and Merai amongst others.
26 Mar 2016
Imagen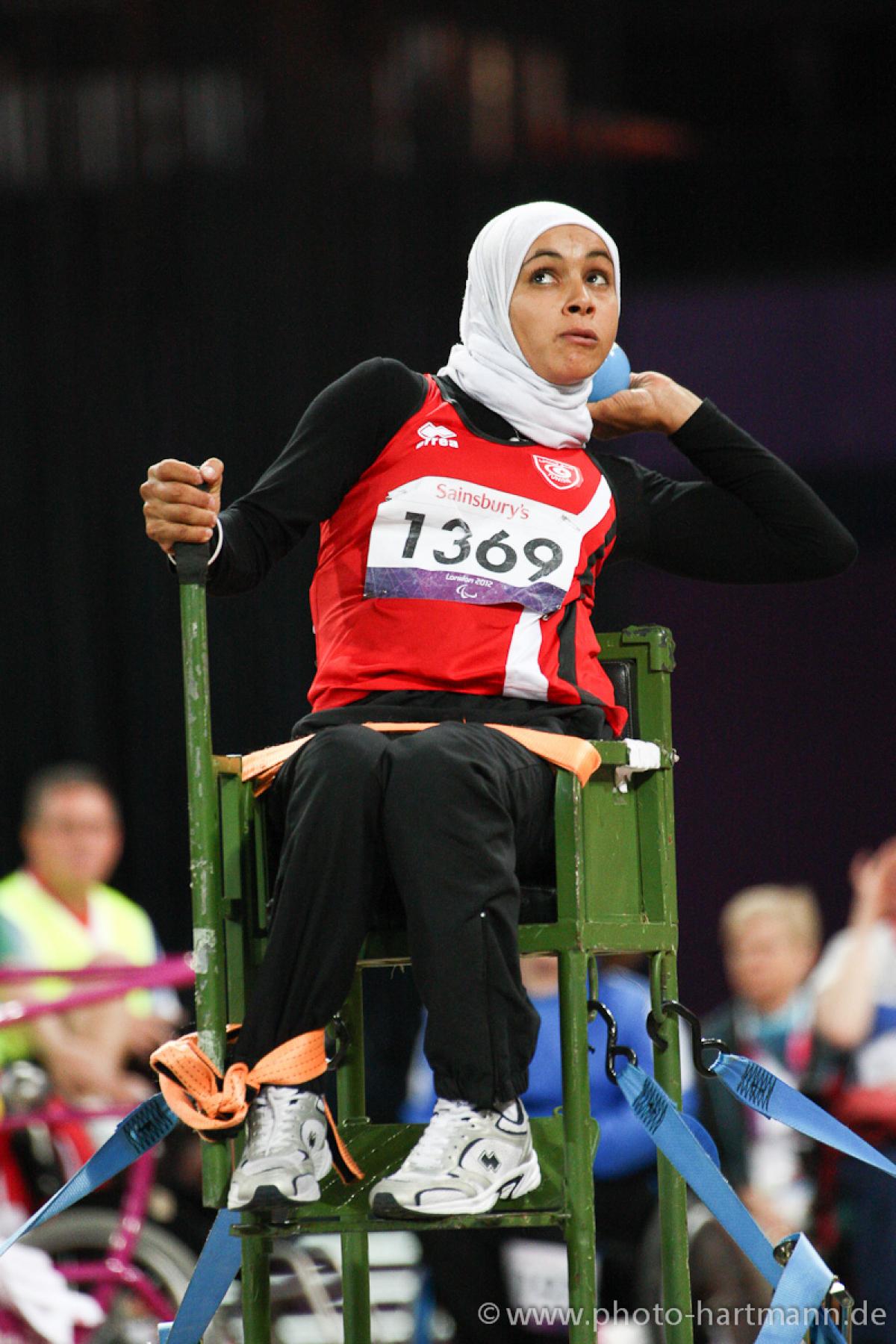 Ⓒwww.photo-hartmann.de
By IPC
World and Paralympic champion Maroua Ibrahmi (F32) continued her domination of the women's club throw with a win on day two (Friday 25 March) at the IPC Athletics Grand Prix in Tunis, Tunisia.
The 27-year-old finished nearly five metres clear of the field thanks to a final round throw of 20.33m (839 points) in the club throw F32/51.
Tunisians Saida Nayli (F32) and Dhouha Chelhi (F51) completed the podium with 15.67m (445 points) and 11.05m (204 points) respectively.
Poland meanwhile notched up a number of victories out in the field at the Rades Athletics Stadium.
Former world and Paralympic champion Pawel Piotrowski (F36) won the men's shot put F35/36/37 with a best of 12.57m (854 points) and Mariusz Sobczak (T36) secured the win in the men's long jump T36/37/44 thanks to a fourth round leap of 5.19m (869 points).
European silver medallist Miroslaw Madzia (F11) took the win in the men's discus F11/12 with 34.40m (810 points).
Victory also went Poland's way as Lech Stoltman (F55) threw 11.50m (957 points) to win the men's shot put F55/56; Algeria's Mohamed Ouchene topped the F57 throwers with a best of 11.46m (736 points).
A fifth round throw of 10.99m (421 points) secured the win for Tunisia's Radhia Merai (F54) in the women's discus F34-54 while Algeria's Nadia Medjmedj (F56) finished well ahead of her rivals in the discus F55/56/57, with a best of 23.25m (994 points).
Greece's Manolis Stefanoudakis (F54) took gold in the men's shot put F53/54 courtesy of his final round throw of 8.19m (709 points).
Smaali Bouaabid (8.05m, 563 points) of Tunisia threw just three centimetres further than Ivorian Benian Richard Duffi (8.02m, 557 points) to take the win in the men's shot put F40 while another Tunisian, Sofyane Mejri was the best of the F41 throwers with 10.90m (785 points).
The host nation topped the podium again as Najet Ghribi (F37) led from start to finish in the women's javelin F37/41/44/46 after an opening round throw of 20.10m (434 points).
Algeria's Ougour Kheir Eddine (F42) won the shot put F42-44-46 with 9.61m (345 points) and Uzbekistan's Farukh Mirzakulov (T47) won the long jump T20/46/47 with a best of 6.77m (933 points).
Ethiopia enjoyed three victories on the track as Tamiru Demisse (3:58.90) won the men's 1,500m T12/13, Hailu Haile (4:03.80) won the men's 1,500m T46, and Yengus Dese Azenaw (T47) finished first in the women's 400m T37/38/46/47 in 1:06.39.
There was no surprise as double world champion Abbes Saidi (T38) of Tunisia topped the podium in the men's 1,500m T11/36/37/38 clocking 4:15.46; his compatriot Zouinkhi Fethi (T54) clocked 3:55.3 to take the win in the men's 1,500m T34/54 and Poland's Paralympic silver medallist Daniel Pek took gold in the men's 1,500m T20 in a time of 4:01.82.
Morocco's Ayoub Haimouda clocked 23.52 to win the men's 200m T12.
Poland's Jakub Nicpon (T13) was fastest in the men's 200m T11/13-T36/38/44, stopping the clock at 23.22 as fellow Pole Stenka Sabina clocked 1:03.42 to win the women's 400m T20.
Algeria's Harachif Maamar (T54) was first across the line in the men's 200m T52/53/54 in 27.44.
Ivorian Fatimata Diasso (T11) took the tape in the 100m T11-13/46 clocking 13.15 and Portugal's Duarte Carolina took gold in the women's 400m T13 in 1:01.34.
Competition continues in Tunis on Saturday.