What wheelchair rugby star Kory Puderbaugh said to President Obama
"I asked him when he was going to get his six-pack abs back. He laughed and said, 'I'm still working on my four-pack'"
26 Aug 2021
Imagen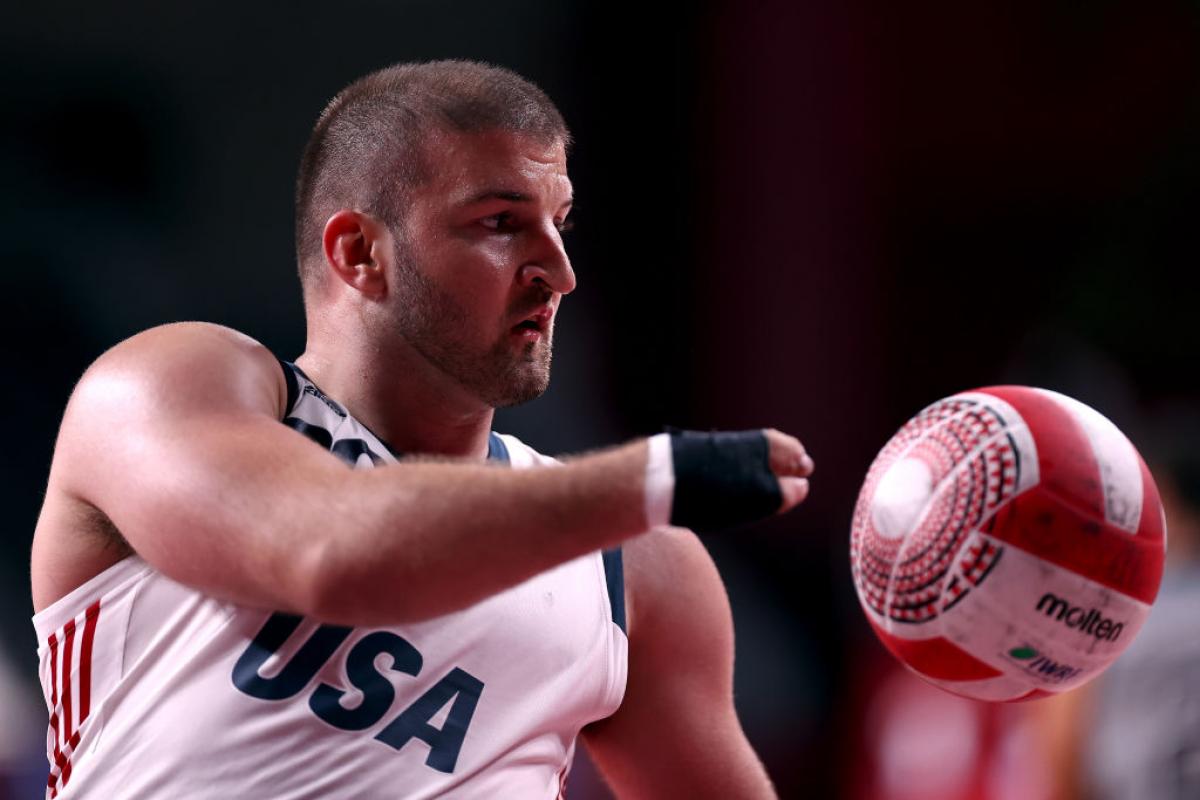 ⒸDean Mouhtaropoulos/Getty Images
By OIS
When you have been abandoned by your birth parents at a Polish orphanage, moved between foster families in the United States and picked up a Paralympic silver medal for your adopted home country, there are plenty of topics of conversation to share with a sitting US President.
USA wheelchair rugby star Kory Puderbaugh is known for his combative playing style and he was not going to hold back when invited to the White House by then president Barack Obama in late 2016 - less than one year after making his debut on the team.
"I asked him when he was going to get his six-pack abs back," Puderbaugh, who was fresh from a run to the final with USA wheelchair rugby at the Rio 2016 Paralympic Games, told the Olympic Information Service. "He laughed and said, 'I'm still working on my four-pack'.
"It was cool to meet him and his wife, and get a tour of the White House. In movies they portray it as being big and spacious, but it's actually smaller and a lot more cosy - although there's a lot of bathrooms."
As a former state chess champion and a qualified aircraft pilot Puderbaugh is used to breaking conventions and springing surprises. Even he was taken aback, however, when he arrived at the door of 1600 Pennsylvania Avenue. 
"When we went they didn't have an elevator (for wheelchair access), so they had to pull us in through the kitchen lift," he said.
The stately surroundings of the USA's highest-profile address were some way removed from the austere building where Puderbaugh spent his formative years.
"I have memories of the orphanage and being visited by somebody who I think might have been my mother," said the 25-year-old, who was taken to the US at the age of five. "And I remember flying over to America; I knew something was happening, but I didn't know exactly what.
"My childhood was a roller coaster, and consistency was sometimes lacking. Later on I had two host families who fed me, clothed me, and gave me opportunities to excel at rugby, wrestling, chess - whatever I wanted to do. They took me in as one of their own.
"My girlfriend has done some research to try and find out more about my birth family, but I'm still waiting a little bit longer before I take more action myself."