USA wheelchair rugby star Adam Scaturro hit heights in Everest adventure
'I wanted to do it because nobody else in a wheelchair had gone up there before'
24 Aug 2021
Imagen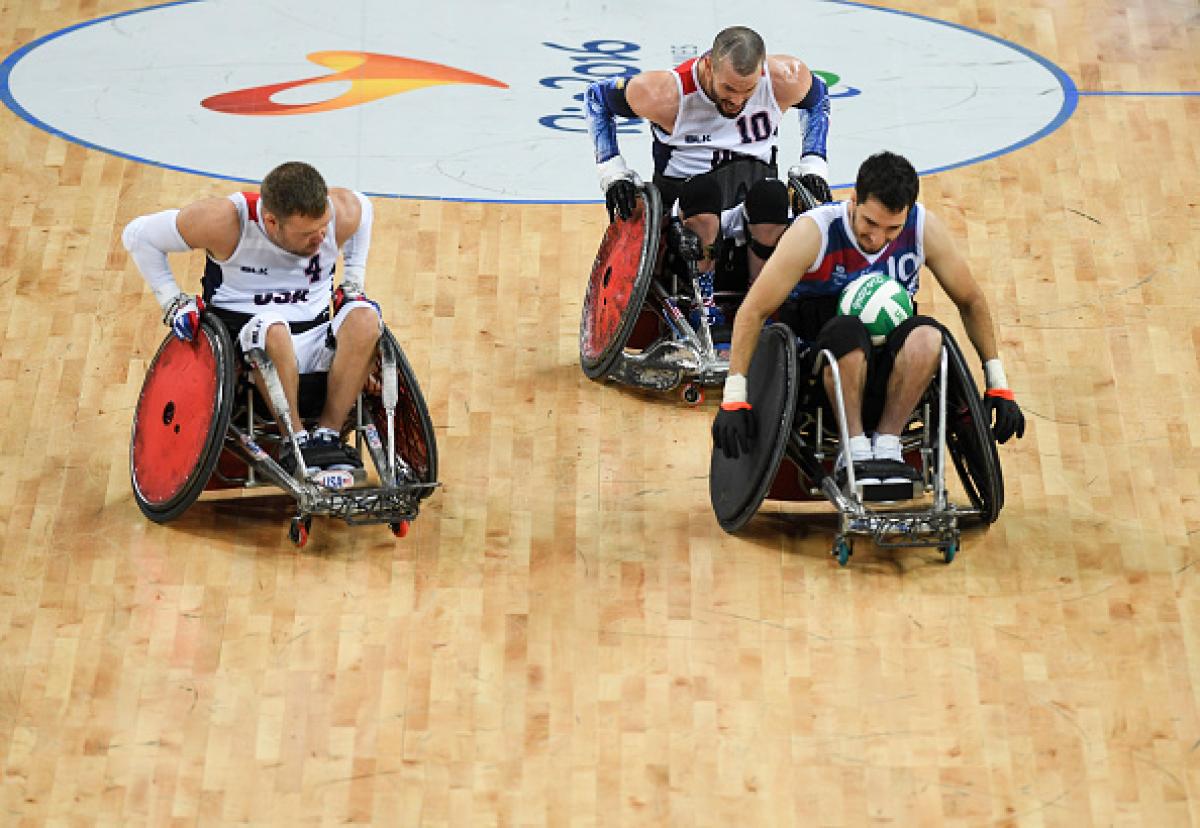 ⒸRaphael Dias/Getty Images
By OIS
Adam Scaturro is not one for taking the easy route to the top so did not hesitate to accept the invitation to join his expedition leader father in Nepal for a 62 kilometre trek from Lukla to Mount Everest Base Camp.
There was only one problem: how to carry the combined 80 kilograms weight of wheelchair rugby player Scaturro and his wheelchair two-thirds of the way up the world's highest mountain.
"I wanted to do it because nobody else in a wheelchair had gone up there before," Scaturro said. "But there was no blueprint for this. A horse wasn't going to work because of the geology (and) yaks weren't going to work because they're not very good in high altitudes.
"So then we thought, 'Hell, these Sherpas carry at least 70 kilos on their head when they bring supplies up'. It's like a bandana strap they have, with a basket hanging on the back of it. And they kind of leaned forward and I just sat there.
"I asked them, 'Am I heavy?' and they said, 'No, this is easy, we've done far more weight than this before'."
Incredible expedition
With three Sherpas alternating in 20-minute shifts, the 2001 expedition group was able to embark on the arduous two-week journey along the Dudh Kosi River valley, climbing a total of 2500 metres to the South Base Camp altitude of 5364 metres.
"It was remarkable how they did it.  The first two days they didn't even have shoes on. So we found a little market up there, and we bought them all shoes and big jackets, and made sure they were really well taken care of.
"I'll tell you what, from the first day and all the way until Base Camp, not one of them slipped once."
Scaturro returned from his incredible expedition more determined than ever to scale the heights of wheelchair rugby, a sport he had turned to following a 1995 high school wrestling accident.
After two unsuccessful attempts at USA selection in 2002 and 2007, he was finally accepted on to the national team in 2009 and now has one bronze and one silver Paralympic Games medal to his name.
"I really wanted to accomplish something great after coming back," he said. "Nepal opened up my eyes to how anything is possible in a wheelchair."