From wheelchair tennis to canoe, Chile's Robinson Mendez seeks fifth Paralympics
If the Para canoeist lines up on the starting blocks at Tokyo 2020, it will go down as one of his greatest achievements in a life full of incredible milestones
03 May 2021
Imagen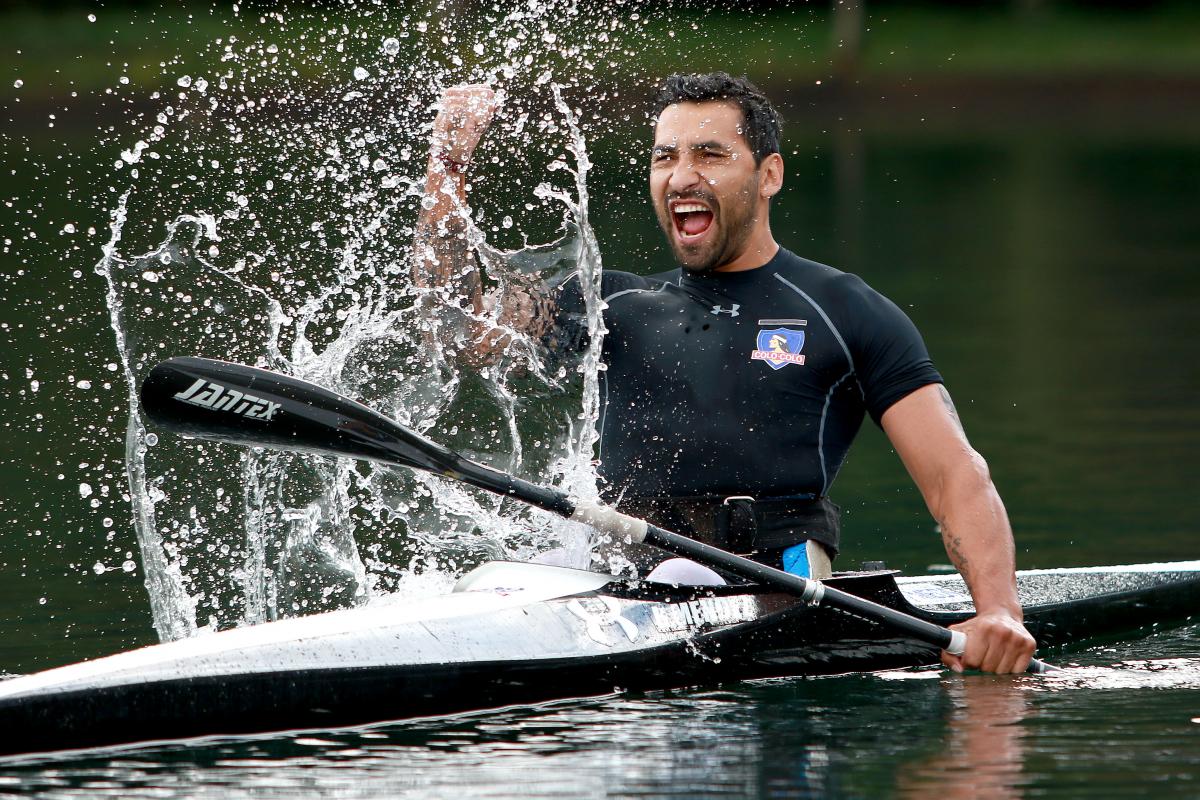 ⒸRobinson Méndez
By ICF
Five years ago in Rio, Chilean Robinson Mendez was making his fourth Paralympic appearance as a wheelchair tennis player. When his dream of a medal once again fell short, he took the brave decision to switch sports, hanging up the racquet and ball and embracing Para canoe.
It was always going to be a big ask, taking on a new sport just four years out from the next Games, and hoping he would pick up the necessary skills in time to represent his country. He was 31 at the time, hardly the best age to be taking on a new skill. But those who doubted he could do it, did not know Mendez.
COVID-19 has pushed his preparation time out from four years to five, but of course that extra 12 months has been difficult, to say the least.
"It's so strange, because last year we had a lot of problems for training, we had to quarantine and had to stay at home for three months," Mendez said on the ICF Road to Tokyo podcast.
"I'm in a wheelchair, and I have problems breathing, so I had to stay home for three or four months and train from home. What is so difficult is that I have to do my gym training at home, and I don't have everything I need to train. So I have to train with what I have. I tried to go to the water every day, but what can I do?"
Now Mendez finds himself back where he was exactly one year ago, preparing for a final shot at qualifying for Tokyo.

He has had both vaccine shots, but he is still feeling nervous about travelling to another country, especially one that is going to be so hard to get to. 
"No. No, not 100 per cent," he said on whether he feels prepared.
"But I'm prepared in my mind. I'm there, I will go and fight."
If it is possible to get there, Mendez will be in Szeged, Hungary, at the Games qualifiers from 13-15 May, fighting for one of the handful of Paralympic Para canoe quotas available. He has faced tougher battles in his life.
The journey of Mendez, from promising junior footballer to four-time Paralympian, began in 1997 when, at just 12-years-old, his whole life came crashing down around him.
The youngster found himself caught in the middle of a warehouse dispute; shots were fired, and Mendez took a stray bullet to his back. His spinal cord was shattered, and he never walked again.
Four Paralympics later, the dream that first came to Mendez still burns strong. Now 36, he more than ever wants to do Chile proud. It has been a long journey, and there is still a long way to go, but he will not take no for an answer.
"I really want to go to my fifth Paralympic Games. It would be amazing. It's my dream," he said.
"When I went home after Rio, it was two or three weeks after, I changed sports, so I'm pretty new at this sport. So it would be a dream for me and my country to go to another Paralympic Games.
"I'm very happy with my decision. I love sport on the water, I love canoe, I love kayak, and I love my country, so I think any sport where I can represent my country is perfect."