Wool is the new gold for Australian legend Ellie Cole
'I had able-bodied kids messaging me on Instagram, saying they wanted to be a Paralympian when they grow up,' says the Para swimming star
21 Sep 2019
Imagen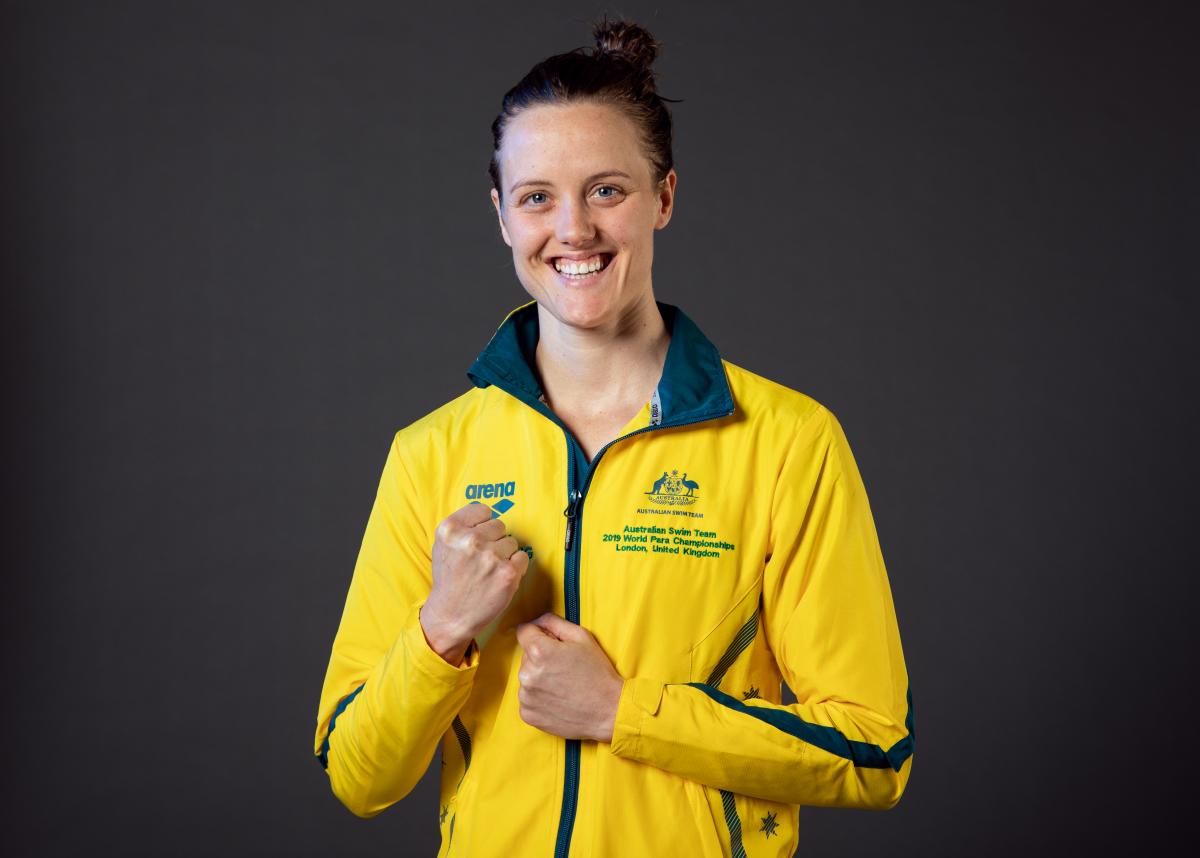 ⒸPaul Gregory for World Para Swimming
By Amp Media | For World Para Swimming
Australian para swimming legend Ellie Cole is taking an unconventional approach to her wind down from the London 2019 World Para Swimming Allianz Championships.
While many of her rivals might be heading to the countryside or hitting the beach, Cole will be mucking in on her parents' sheep farm. 
"I'm going to be helping dad out in the paddocks," the 27-year-old said.
"It sounds like hard work, but it will keep me fit and I really enjoy being outdoors, especially when it's spending time with my family." 
Born and raised in Melbourne, Cole wholeheartedly approves of her parents' decision to shift the family home 200km west, to the former gold-mining town of Ararat. 
"The farm is like my dad's mid-life crisis thing," she joked. "There's not many sheep, it's a hobby farm. But my dad's building a house there out of rammed earth, which is pretty much dirt, so I just like to help him plan it and build things. 
"It's really important to have a life outside of swimming. I love it. I'm like a farm girl through and through." 
Cole was philosophical about her performances in London, where she won silver in the 100m backstroke and bronze in the 400m freestyle in her S9 class.
"It's been a little bit hit and miss," she said. 
"I've been training very hard [but] I seem to be on these stagnant times that don't seem to be shifting, so I need to talk to my coach about what we can change, and what we can do good, better and best."
Cole nevertheless harbours 'really sweet' memories of the London Aquatics Centre, having won four gold medals at the 2012 Paralympic Games held at the same venue.
"I think some of the younger swimmers on the [Australian] team don't quite grasp the concept of how big the Paralympics was when it was in London," she said. 
"Obviously they don't have the big grandstands there anymore, but London really has it going on when it comes to Paralympic sport. It's amazing and really great to be a part of."
Cole describes the 2012 Games as a 'gamechanger', and points to the recent move of an Australian broadcaster to screen the World Para Swimming World Series as evidence of the sport's continued growth. 
"The Australian public back home will be able to turn on their televisions and see Para swimming outside of the Paralympic Games for the first time," she said. 
"It's definitely reaching more people than ever before and it's inspiring more people than ever before."
Cole needs only to check her social media and post box to see how she is inspiring the next generation of swimmers. 
"After the Commonwealth Games last year on the Gold Coast, I had able-bodied kids messaging me on Instagram, saying they wanted to be a Paralympian when they grow up," she said. 
"It was so funny and I kind of had to explain to them that they first needed to have a disability. 
"I get fan mail from young kids who are drawing stick figures of people in wheelchairs and with limbs missing, and it just goes to show that they are grasping the concept of what it means to have a disability.
"They can still strive for the Olympics, but they want to be a Paralympian because they just think it looks so much cooler. That stuff just really makes you smile and it's what it's all about for me."
While the gold rush in Ararat may be a thing of the past, Cole has lofty ambitions to add her to 15 Paralympic medals when she lines up for her fourth Games in Japan next summer. 
"I love the thought of the Paralympics being just around the corner more than anything," she said. 
"I'll go home, take a few weeks' off and then basically get in the water and won't stop swimming until Tokyo gets here."