World Para Powerlifting Webinar Series reaches 88 countries
Free-of-charge virtual seminars attract almost 500 participants from the Para powerlifting community
03 Dec 2020
Imagen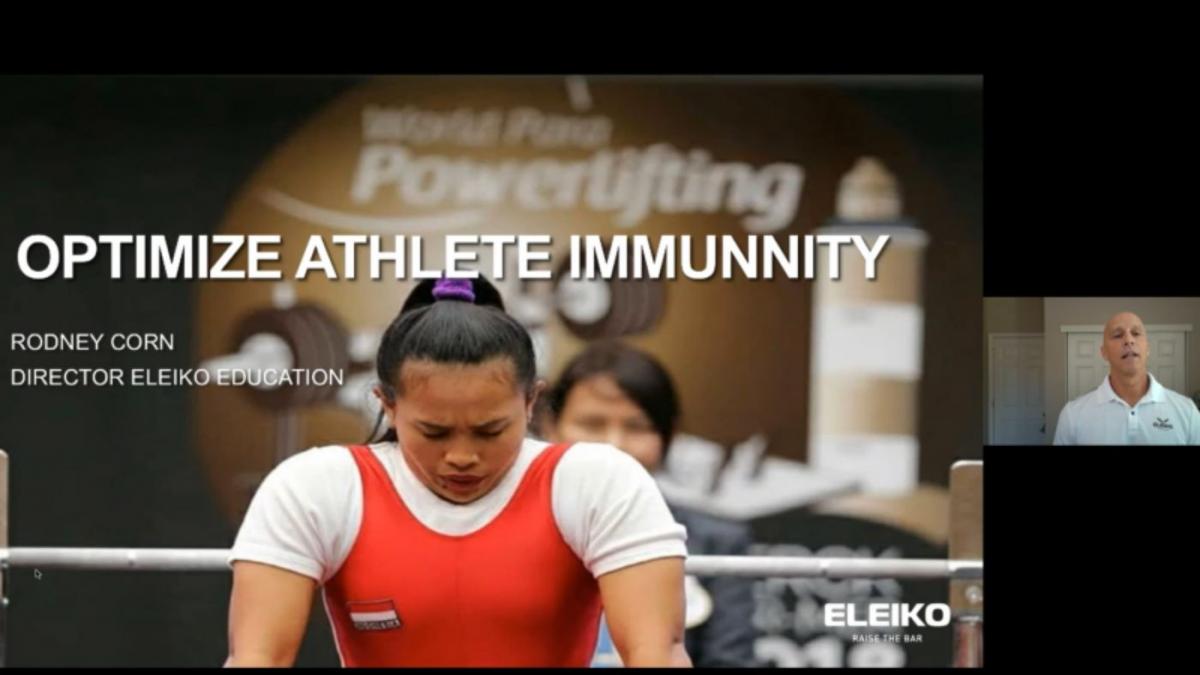 ⒸWorld Para Powerlifting
By World Para Powerlifting
The Online World Cup Series was not the only successful virtual initiative launched by World Para Powerlifting (WPPO) during 2020. Almost 500 participants from 88 countries joined the three-month WPPO Webinar Series.
The webinars were offered free of charge and aimed at different stakeholders in the Para powerlifting community (athletes, coaches, administrators, classifiers and Technical Officials).
The 20 sessions took place from September to November and were delivered in three languages (Arabic, English and Spanish) with captions available in six languages (Arabic, English, French, Portuguese, Russian and Spanish).
Topics covered included gender equity, research trends, anti-doping, coaching tips, and talent identification (full listing below). 
World Para Powerlifting Official Partners Eleiko and the Dubai Club for People of Determination also joined the series presenting different sessions. 
 "The Webinar Series was one of the most important initiatives hosted by World Para Powerlifting in 2020. The COVID-19 pandemic posed a lot of challenges to our members, as it did to people all over the world, but we are really happy we could engage our community and continue to offer opportunities to develop our sport in different areas," said Dillon Richardson, World Para Powerlifting Performance and Development Manager.
"We received very positive feedback about the Webinar Series and we will now look at the lessons learned this year to plan new virtual seminars in the future," Richardson added.
The 483 participants ranged from all continents, involving 27 countries in Africa, 24 in the Americas, 18 Asia, 17 in Europe and two in Oceania. 
The Webinar Series are available here. 
World Para Powerlifting Webinar Series 2020 sessions
Force production and muscle activation during partial vs. full range of motion in Paralympic powerlifting - Dr. Tanise Pires and Dr. Felipe Aidar
Qualitive analysis of the competition process in women's Para powerlifting - Jenny Ortiz Cardenas
Socio-cultural power dynamics and coping functions: a narrative case report of a female Paralympian  - Dr. Anaurene Roy
Introduction to LiftED - Boudjema Adjaoud
Analysis of the perceived barriers and facilitators for female technical officials' participation in Para powerlifting - Michael Felipe Barrera Lozano
Analysis of the perceived barriers and facilitators for female athletes' participation in Para powerlifting - Juan David Vargas Reyes
Does the grip width affect the bench press performance of Paralympic powerlifters? - Marcelo Matos dos Santos, Andres Armas Alejo and Dr. Felipe Aidar
Introduction to LiftED - Dillon Richardson
COVID-19: Considerations for the disabled athlete - Dr. Thews Dantas
The influence of warm-up on body temperature and strength performance Brazilian national level Paralympic powerlifting athletes - Dr. Marcelo Acquino, Dr. Roberta Barreto and Dr. Felipe Aidar
The training of a Para powerlifter: A case study of adaptive monitoring, training and overcoming - Dr. Derek Wilcox
Nutrition for Para powerlifting athletes: Training, competition and during COVID-19, presented by Dubai Club for People of Determination - Yahia Kabani
Mixed Team Event Format: Explained - Dillon Richardson
Managing and returning from injuries for Para powerlifting, presented by Dubai Club for People of Determination - Yahia Kabani
Effects of ibuprofen intake in muscle damage, body temperature and muscle power in Paralympic powerlifting athletes - Dr. Guacira Fraga and Dr. Felipe Aidar
Sport psychology for Para powerlifting athletes, presented by Dubai Club for People of Determination - Yahia Kabani and Dr. Bakri Falih
Anti-doping for athletes and coaches - Jude Ellis
Anthropometric characteristics of Malaysian competitive powerlifters with physical disabilities - Dr. Mohamad Shariff Hamide
Optimising immunity, presented by Eleiko - Rodney Corn
Return to training after the pandemic, presented by Eleiko - Lauren Hyser
Equipment solutions for Para powerlifting, presented by Eleiko - Hillis Lake