World Series 2021 winners ready for Tokyo
For the first time seven different countries take the titles in the men's and women's overall athletes, high-support needs, juniors and NPC categories
16 Aug 2021
Imagen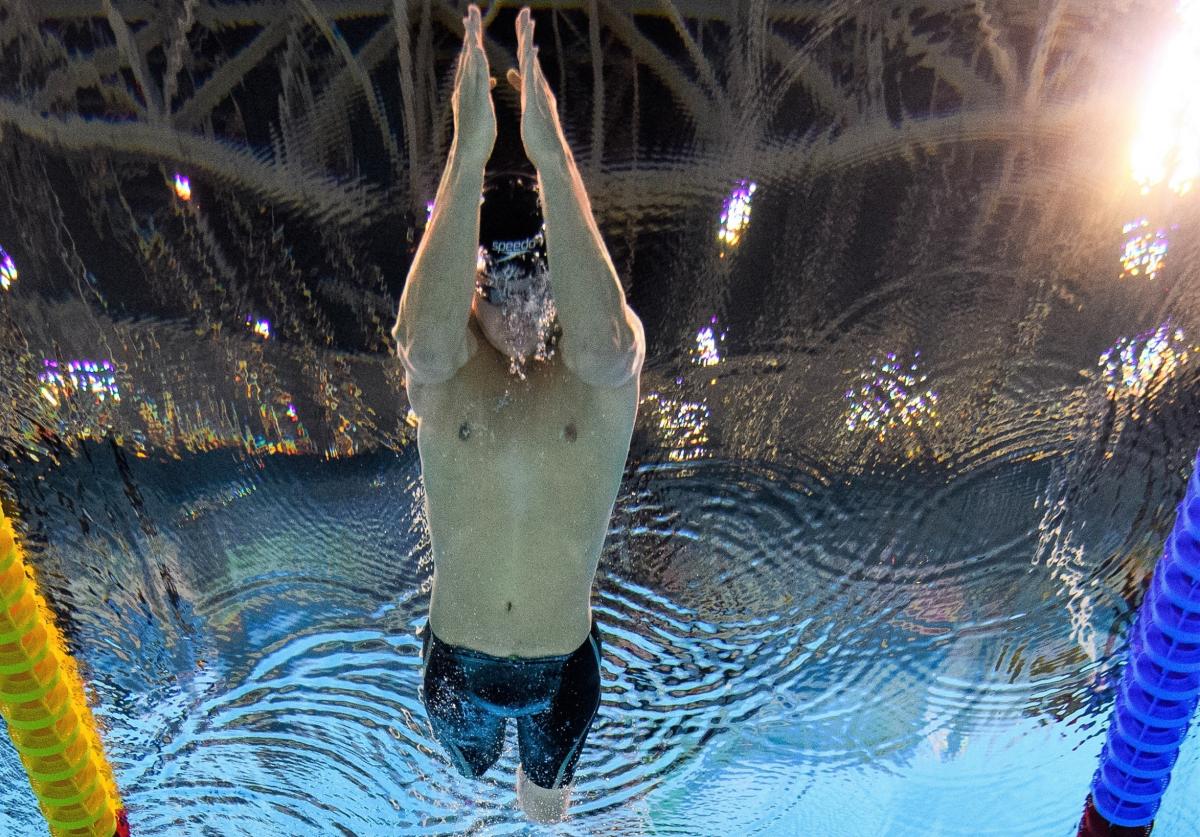 ⒸBob Martin for OIS
By World Para Swimming
Six athletes will come to the Tokyo 2020 Paralympic Games with extra motivation as the winners of the World Para Swimming World Series 2021.
The Series saw the world's best swimmers competing from April to June in four legs in Sheffield (Great Britain), Lewisville (USA), Lignano Sabbiadoro (Italy) and Berlin (Germany). 
Germany's Elena Krawzow and Spain's Antoni Ponce were the overall female and male winners. 
Fabiola Ramirez from Mexico and Alberto Abarza from Chile won the women's and men's high-support needs (for athletes in classes S1 to S3), respectively. 
The junior World Series 2021 winners were Austria's Janina Falk and Poland's Alan Ogorzalek. 
Israel topped the ranking among National Paralympic Committees (NPCs) with 14034 points with Mexico second and Spain third. 
Launched in 2017, the World Series for the first time took place during a Paralympic Games year supporting athletes in their preparation for Tokyo 2020.
Athletes take part in multiclass races and their results at each Series are calculated using a standardised World Para Swimming points system.
The 2021 edition also marked the first time different countries took the seven different World Series titles up for grabs during each season.
Fourth-time for Abarza
Chile's Abarza has dominated the World Series in the men's high-support needs competition since the inaugural edition taking his fourth title (2017, 2018, 2019 and 2021).
The S2 swimmer scored 3709 points for his performances at Lewisville and Berlin. The Chilean is set to compete in three events at Tokyo 2020.
Mexican swimmers finished second and third in the 2021 ranking with Jesus Hernandez (3386) and Cristopher Tronco (3078), respectively.
Ramirez gave Mexico the first World Series title in the women's high-support needs. She scored 2395 points following her participation at Lewisville and Berlin. Italy's Arjola Trimi (2108) and Angela Procida (1700) were second and third.
Ramirez now joins Kazakhstan's Zulfiya Gabidullina (2017), Singapore's Yip Pin Xiu (2018) and USA's Leanne Smith (2019) as high-support needs winners. 
No title was awarded in the World Series 2020 due to the COVID-19 pandemic.
Ponce defends title
A total of 4257 points from Lignano Sabbiadoro and Berlin gave Antoni Ponce his second World Series trophy. 
The 2019 winner is now tied with Brazil's Daniel Dias (2017 and 2018) as a two-time World Series men's overall title-holder. 
Both will go head-to-head at the Tokyo Aquatics Centre in the S5 events during the Paralympic Games.
Twenty-six points separated second place Mark Malyar of Israel (3929) from his compatriot Ami Dadaon (3903) who finished third.
Germany took a World Series title for the first time with S13 swimmer Krawzow. She achieved 3689 points in Lignano Sabbiadoro and Berlin to beat Estonia's Susannah Kaul by 97 points.
France's Claire Supiot ended the season in third place (3524). 
Italy's Monica Boggioni (2017), Louise Fiddes (2018) and Alice Tai (2019) both from Great Britain are the previous women's overall winners. 
Falk wins by 23 points 
Fourth place in the overall rankings, Janina Falk took the women's junior World Series 2021 title with a slim margin of 23 points to Belgium's Tatyana Lebrun (3468 to 3445). 
The 18-year-old Austrian will make her Paralympic debut in Tokyo competing in four S14 events. Zuzanna Boruszewska from Poland finished third in the 2021 ranking (3125).
Australia's Lakeisha Patterson won the first juniors World Series in 2017, followed by two British swimmer, Louise Fiddes in 2018 and Maisie Summers-Newton in 2019.
Tokyo 2020 will also be the first Paralympics for Poland's Ogorzalek who took 3485 points in Lignano Sabbiadoro and Berlin to win the men's junior World Series 2021. 
Switzerland's Leo McCrea (3303) was second and Kazakhstan's Nurali Sovetkanov (2825) third. 
Great Britain's Jordan Catchpole was the men's junior winner in 2017, with Iceland's Robert Isak Jonsson taking the title the following year and British swimmer Louis Lawlor winning in 2019.
Complete World Series 2021 rankings can be found here.